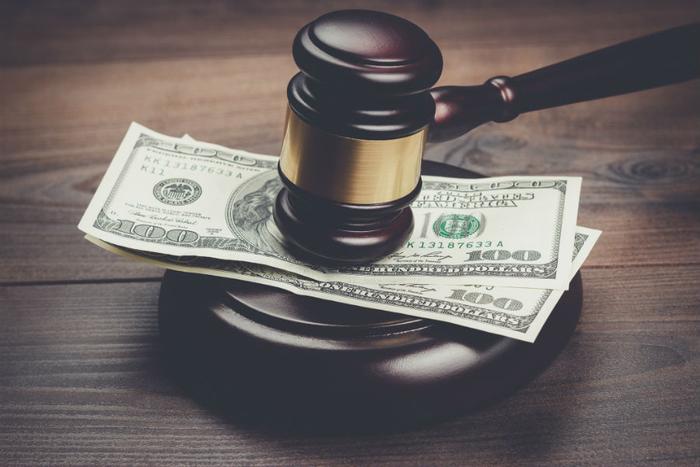 There's not a week that goes by that a major brand or manufacturer settles a class action lawsuit. Many of those claim that consumers were done wrong in one way or another.
As these lawsuits go, the settlements can run into multi-millions of dollars, a portion of which the wronged parties might receive. Here's ConsumerAffairs' latest round-up of what's recently become available.
Purchased baby formula recently?
This year hasn't been so good for Abbott Laboratories. In June, the company found itself being investigated by the U.S. Food and Drug Administration (FDA) after an infant who was given formula made by Abbott Laboratories, died. 
Then, the company's production of baby formula caught grief from the FDA for an infant formula shortage, which then led to allegations by a whistleblower who claimed problems at one of Abbott's baby formula plants were known a year before shutdown.
And, while all of that was going on, the company was fighting a class action lawsuit that alleged that the label on certain infant formula products manufactured by Abbott led consumers to believe that those products were capable of making a specified number of liquid 4-ounce bottles of formula, when in fact it couldn't.
To avoid the rigors of fighting the lawsuit and to get back to business, Abbott Laboratories has settled this case. All totaled, there's $19.5 million available to consumers who live in the United States and purchased certain Abbott Laboratories formula products between June 24, 2016, and September 22, 2022.
Full details of the settlement including how to file a claim are available here. Claim Forms must be submitted online or postmarked by January 31, 2023.
Do you drink margaritas?
If you purchased one of Anheuser-Busch's (AB) "Ritas" drinks expecting that there was some type of alcohol content like tequila or wine, listen up. 
AB was on the wrong end of a class action lawsuit claiming false advertising laws for representations that those Ritas brand products contained wine or distilled spirits when they didn't. Rather than fight the lawsuit in court, AB denies all allegations and has settled this lawsuit to avoid further litigation. 
If you purchased any of these products between January 1, 2018, and July 19, 2022, you may be a "Settlement Class Member." Depending on whether claimants have proof of purchase or not, they can receive up to $21.25 per household. Claims can be filed here.
Suboxone
Consumers who were prescribed the opioid withdrawal medication Suboxone could take part in what's left of a $59 million Federal Trade Commission (FTC) settlement as a result of false advertising and antitrust violations. According to the FTC and TopClassActions, the manufacturers hatched a plot to maximize Suboxone profits at the expense of consumers. 
How so? It seems that the companies were a little too aggressive in trying to convince more patients to take their branded medication, so they allegedly deceived both patients and doctors with claims that the sublingual film version of Suboxone was safer than its tablet version kin.
Much of the original distribution is gone, but there's still $500,000 that the FTC wants to distribute. If you were prescribed Suboxone oral film between March 1, 2013, and Feb. 28, 2019 and haven't filed for part of the original settlement, you can apparently apply for this one. The necessary forms are here, but time is of the essence – you must submit your claim by November 26, 2022.
Snap Finance
If anyone needs proof that a company can hound consumers with phone calls and violate the Telephone Consumer Protection Act (TCPA), just ask Snap Finance, a Utah-based financial services company. Snap was accused of violating the TCPA when it placed at least 60 calls in a three-month period. 
The company's bread and butter it seems are consumers who are credit challenged and looking for a quick financing deal to help them make a purchase. "Good credit? Poor credit? No credit? Snap Finance has got you covered with lease-to-own financing made simple," the company claims on its website.
The settlement class includes anyone living in the United States "(1) to whom Snap Finance LLC placed, or caused to be placed, a call, (2) directed to a number assigned to a cellular telephone service, but not assigned to a current or former Snap Finance LLC accountholder, (3) in connection with which Snap Finance LLC used an artificial or prerecorded voice, between Sept. 1, 2019, and June 14, 2022.
Anyone who feels they were besieged by calls from Snap could be considered a class member and receive an estimated payment of $300 to $1,000. TopClassActions reports that the actual amount will depend on the number of claims the settlement administrator receives. To file a claim, go here.
The deadline to file a claim is Dec 12, 2022.