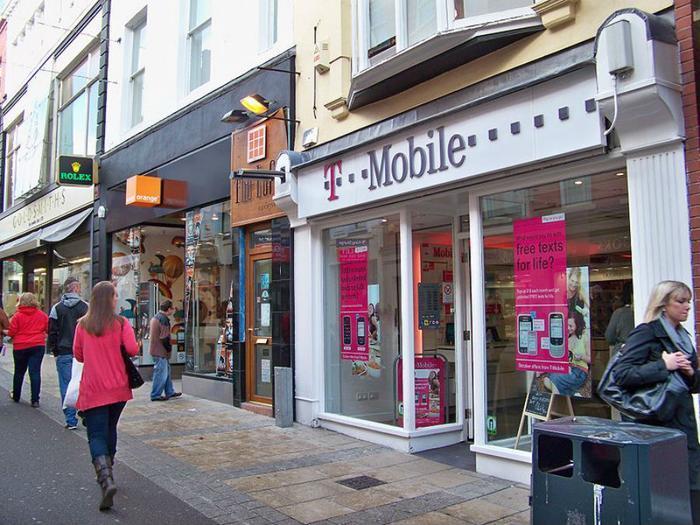 T-Mobile's proposed merger with Sprint has come under scrutiny at New York's Attorney General's (AG) office. According to the New York Post, at issue are concerns that the two companies could jack up prices on less expensive prepaid services if their packages are combined.
This isn't the first red flag that's been waved. It was only last month that the FCC pressed the pause button on the merger after the two mobile giants determined that the engineering model was more complex than thought and the companies needed more time to review it as well as respond to the "various economic analyses" in the FCC's Petitions to Deny.
The Post reports that New York AG Barbara Underwood began examining the arrangement soon after Sprint and T-Mobile announced their $26 billion merger. According to sources, Underwood's staff already views T-Mobile's MetroPCS service and Sprint's Boost and Virgin Mobile services as aggressive and has asked executives at both companies for clarification on how pricing would be postured.
President Trump's Department of Justice (DOJ) has just begun a review of the prepaid markets and has yet to make any conclusions, a source familiar with its thinking told the Post.
In discussions with federal regulators, T-Mobile's brass tried to angle that the two services serve different types of customers and, because of that, T-Mobile told the FCC that it didn't plan to dispose of or consolidate any of the lower-priced, prepaid services if its merger with Sprint gets approval.
"The business plan calls for aggressive pricing from day one," said T-Mobile executives according to the Post's report.
Would the merger "cut the cord" for people of color?
Naysayers aren't biting, however, and say that the companies need to promise the customers who depend on prepaid wireless services that they won't see their costs go up.
In reality, this merger would make life harder for everyone — especially low-income communities and people of color, who disproportionately rely on T-Mobile and Sprint for more affordable plans and prepaid services," wrote Collette Watson of media watcher Free Press.
"If the merger goes through, the new gigantic T-Mobile will have no reason to compete for low-income customers and others on the margins of society. Three companies -- T-Mobile, AT&T, and Verizon -- will control the market and call the shots."
"The new T-Mobile won't be the 'Un-Carrier' we grew to love. It will be a corporate behemoth like Verizon, with the power to set prices as it sees fit and no pressure to make services affordable," wrote Watson.
It's this or nothing at all for Sprint
All of this is making Sprint, for one, nervous. The company says it can't promise it'll make it as a solo act if the merger isn't approved.
According to a Federal Communications Commission (FCC) filing, Sprint said it is losing customers at a meteoric rate and has had to cut $10 billion from its budget to make ends meet.
Sprint claims there's no fat left to trim which, in turn, puts it in a losing position to try and be competitive as technology advances. Its only saving grace appears to be the T-Mobile merger.