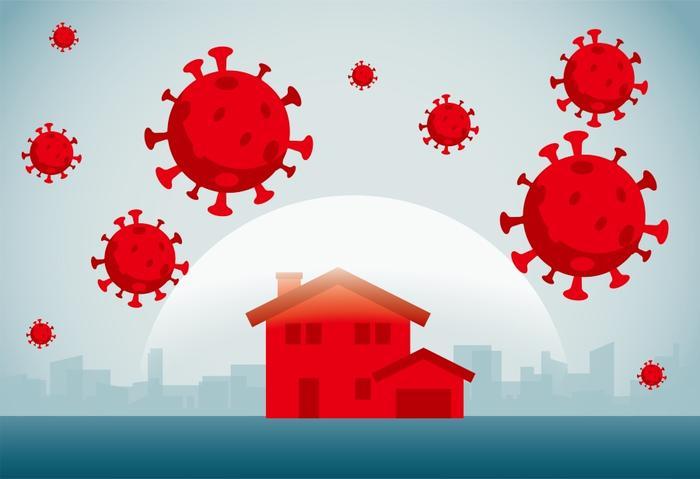 Historically, May is the height of the spring home-buying season. It's when buyers and sellers tend to be the most active. This year, however, the coronavirus (COVID-19) has changed all that.
Instead, newly listed homes are down over 44 percent. That huge decline simply makes the shortage of available homes even worse. 
The Northeast -- the region hit hardest by the pandemic -- experienced the largest drop in new listings at 59.4 percent. New listings are down 49.5 percent in the Midwest, 44.1 percent in the West, and 31.4 percent in the South.
May could be worse than April
Ordinarily, those kinds of numbers would send home prices skyrocketing. But Danielle Hale, chief economist at realtor.com, says that hasn't happened, at least not yet.
"Although we saw sharp drops in new listings, an increase in the time it takes to sell a home and a flattening of prices in April, May is likely to see some of these metrics worsen," she said.
That's because there isn't a huge number of buyers in the market this spring. Unless they absolutely have to buy a home, most are hunkered down waiting for the coronavirus to subside.
"Just how significantly the housing market is impacted by the pandemic will depend on how effective the country is at containing the virus and how the economy responds," Hale said. "If all goes well, we could see buyers returning to the market aggressively this summer to make up for the spring they lost."
Seller's market
Unless there is a sharp increase in homes for sale this summer to go along with pent up demand, the market will likely be heavily weighted in favor of sellers. In April the number of homes for sale nationwide fell more than 15 percent. Hale says that amounts to about 189,000 fewer homes for sale than at this time last year.
Buyers who can afford to wait a few months longer to purchase a home might be better off to do so, allowing depleted inventory levels to pick up.
Conversely, buyers who find a home they like and can afford in this market may do well to pull the trigger. Hale says the median listing price for homes grew just 0.6 percent last month, down from 3.8 percent in March.
Sellers who need to sell their homes this spring are well aware of what the coronavirus is doing to the housing market and have lowered their expectations a bit in hopes of making a sale.