---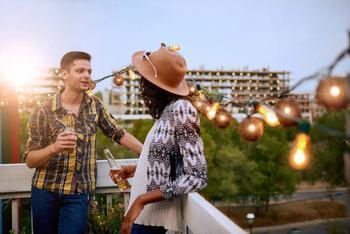 Millennials may increasingly be settling down in the suburbs, but a new report finds several major U.S. cities have also caught the attention of those between the ages of 25 and 34.
According to research from Realtor.com, the top cities for Millennials are Salt Lake City, Miami, Orlando, Seattle, Houston, Los Angeles, Buffalo, Albany, San Francisco, and San Jose.
To come up with its ranking, the online real estate website analyzed the 60 largest markets in the U.S. and compared the share of Millennial page views in each area to the national average.
What's pumping Millennials into these metro areas? Job prospects and affordability, says Realtor.com.
Job growth and affordability
Low unemployment rates and affordable home prices have first-time home buyers flocking to Salt Lake City, Buffalo, and Albany, the study found.
In Buffalo, the main draw for the demographic was affordability. At 23%, Buffalo was found to have the most affordable home prices relative to salary. Albany came in second for affordability, where people only use 27% of their income on a home.
Salt Lake City had the lowest unemployment rate at 2.9%, well below the national unemployment rate of 4.7%. Other cities with low unemployment rates included San Francisco, where the tech-fueled job market is drawing Millennials into the area, and San Jose, where job opportunities in Silicon Valley await.
Rising Millennial populations
"High job growth in markets such as Orlando, Seattle, and Miami, and the power of affordability in places like Albany and Buffalo are making these markets magnets for millennials," said Javier Vivas, manager of economic research for realtor.com.  
"But what really stands out is that all these markets already have large numbers of millennials, which translates into strong populations of millennial home buyers," Vivas said.
The top markets in the report already have a significant Millennial population, Realtor.com noted. The average share of Millennials in the U.S. is 13%, but the top cities for Millennials were found to have an average share of 14%.
At nearly 16% of its total population, Salt Lake City had the highest share of Millennials. The population of Millennials was similarly high in Seattle (15.2%), Los Angeles (15%), and San Francisco (15%), despite the difficult-to-afford nature of the latter two locations. 
---