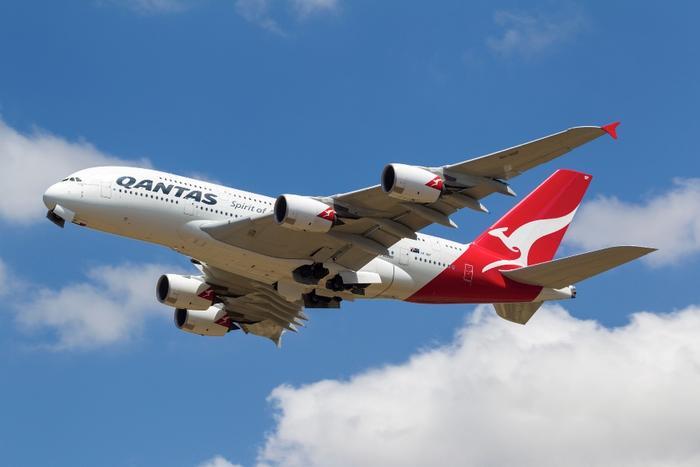 What's the safest airline to fly? Once again, it's Qantas, according to AirlineRatings.com, an airline safety and product rating website.
In its Top Twenty Safest Airlines 2020, AirlineRatings used data from more than 400 different airlines it monitors and focused entirely on the operational aspects of each one, not how comfortable its seats are or what kind of snacks it hands out.
In framing how the list was determined, AirlineRatings.com Editor-in-Chief Geoffrey Thomas emphasized that each airline was a "standout" when it comes to safety, innovation, and launching of new aircraft. 
"For instance, Australia's Qantas has been recognized by the British Advertising Standards Association in a test case as the world's most experienced airline," Thomas said.
The Top 20 Safest Airlines 2020
In pecking order, here's how AirlineRatings Top 20 shakes out:
Qantas

Air New Zealand

EVA Air

Etihad

Qatar Airways

Singapore Airlines

Emirates

Alaska Airlines

Cathay Pacific Airways

Virgin Australia

Hawaiian Airlines

Virgin Atlantic Airlines

TAP Portugal

SAS

Royal Jordanian

Swiss

Finnair

Lufthansa

Aer Lingus

KLM
Cheers and jeers both for Qantas
If you're in charge of managing the safety of passengers on long routes like Qantas flies, you'd better have your act together.
"Qantas has been the lead airline in virtually every major operational safety advancement over the past 60 years and has not had a fatality in the jet era," Thomas added. "But Qantas is not alone. Long established airlines such as Hawaiian and Finnair have perfect records in the jet era."
While Qantas takes home the trophy for safety, there are some travelers who just aren't fans of how they're treated on the service end.
In reviews on ConsumerAffairs, the complaints range from delays to rudeness and even response time. One consumer complained about an issue they perceived with Qantas' follow-through on reserve seating.
"Do Not Fly Qantas Airlines. They are a scam promising to reserve preferred seating," David of Maple Ridge, British Columbia complained. "I paid a lot of money 11 months ahead of time for preferred seating and day of flight. They assigned me to worst seats on plane. Said sorry it happens, and refunded me the difference. No amicable agreed solution."