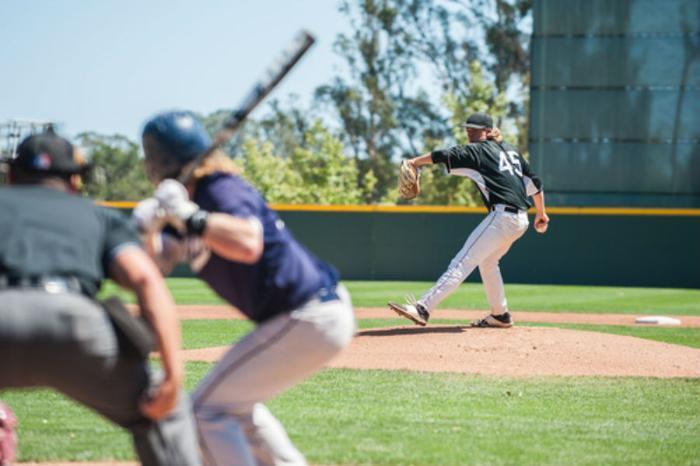 Young athletes from across the country go through high school hoping to catch the eye of a college scout, but New York Attorney General Eric Schneiderman charges one scouting company with preying on those hopes and making false promises.
National Scouting Report, Inc. (NSR) – a major high school athletic scouting and college recruiting business based in Alabaster, Alabama – has agreed to settle charges that it misled prospective clients and made false claims in its advertising. As part of the settlement, it has agreed to revise practices and pay $20,000 in penalties.
"Preying on the hopes and aspirations of New York's young, devoted athletes is incredibly cynical," said Schneiderman. "Students who are attempting to use their athletic promise to further their educational opportunities should not have to worry about being exploited by those seeking to make a profit, without any consideration for their success."
Deceptive practices
The New York AG's investigation found that NSR made several unsubstantiated claims about the success of its recruiting program, such as calling itself the "highest rated scouting company" that was "resourced by more college coaches than all other scouting services combined."
Additionally, recruiters often relayed false statistics to high school players and their families, including that 90% of its prospective athletes received offers from schools and that a quarter of them went on to play in NCAA Division I programs, the AG charged. The truth for college athletes is much bleaker than that, however, with only 3.4% of high school athletes making it to the collegiate athletic level and only 1% going on to play at Division I schools.
Regardless, Schneiderman found that NRS agents told certain families that they were "100% sure" they could get their son "into a good school," claims that turned out to be patently false.
Officials say that NRS also claimed to have scouts that were well-trained and experienced, but the investigation revealed that many of these agents only received one week of training on sales techniques and how to evaluate more than a dozen sports.
Settlement terms
Schneiderman says these agents often approached high school athletes at competitions with the hopes of selling the company program to their families, which cost $3,000 to enroll in.
Families who signed up were promised that the scout would stay actively and personally involved in their athlete's recruiting process, but many consumers complained that their calls were never returned and that the scout and other company officials simply disappeared.
Under the settlement, NSR has agreed to change the way it advertises and reform its training and sales practices. The company will also pay $20,000 in penalties, costs, and consumer restitution and remove any language on its website that cannot be substantiated.
Affected New York consumers will also be provided with an applicable notice of cancellation requirements when they sign up for the service, and NSR has promised to tell clients in the future if their scout leaves NSR.