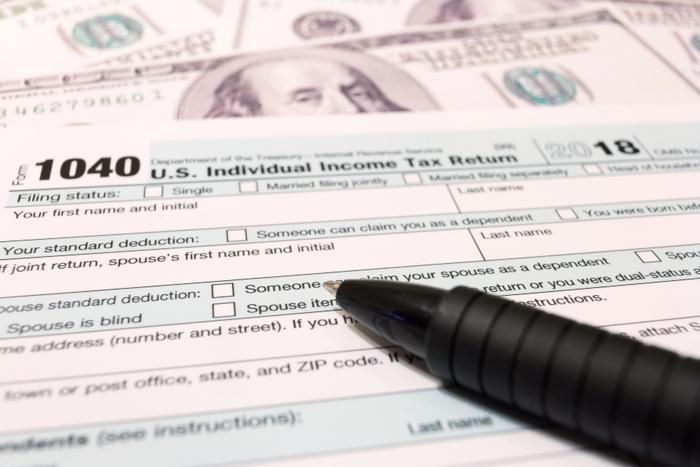 Those $600 unemployment checks might have been a welcome relief to those whose jobs are impacted by the COVID-19 pandemic, but the Internal Revenue Service (IRS) is reminding recipients that unemployment compensation is taxable. The agency advises that these consumers might want to have some tax withheld now and avoid a tax-time surprise come April 15, 2021.
Unemployment compensation is taxable under United States law, even if it comes from the unemployment compensation authorized under the Coronavirus Aid, Relief, and Economic Security (CARES) Act.
What to consider other than just unemployment
The IRS suggests that taxpayers take a look at more than just their unemployment compensation from the state and federal governments. Other types of payments taxpayers should check their withholding on include:
Railroad unemployment compensation benefits;

Disability benefits paid as a substitute for unemployment compensation;

Trade readjustment allowances under the Trade Act of 1974;

Unemployment assistance under the Disaster Relief and Emergency Assistance Act of 1974; and

Unemployment assistance under the Airline Deregulation Act of 1978 program.
The decision is up to the taxpayer
Withholding is completely voluntary, and some consumers might be banking on a return to work at some point and could use the unemployment benefits in the meantime.
However, if a taxpayer can afford to use $60 out of a hypothetical $600 unemployment check to cover their tax liability, then the IRS says that's a smart thing to do. It may pinch a bit now, but it could save having to write a bigger check in the long run or help consumers avoid the necessity of a smaller return.
Unemployment compensation recipients who return to work before the end of 2020 should use the IRS Tax Withholding Estimator to make sure they're having enough tax dollars taken out of their pay and won't be facing a bill to the IRS in 2021.
To go in that direction, the steps are pretty simple: 
Fill out  Form W-4V, Voluntary Withholding Request (PDF), and 

Give it to the agency paying the benefits, rather than sending it to the IRS. 

If the payor has its own withholding request form, use it instead.
For recipients who don't choose withholding -- or if withholding is not enough -- they can opt to make quarterly estimated tax payments instead. The payment for the first two quarters of 2020 was due on July 15, but it's possible that the IRS won't penalize you given the situation with the pandemic. 
Third and fourth quarter payments are due on Sept. 15, 2020 and Jan. 15, 2021, respectively. For more information, including some helpful worksheets, see Form 1040-ES and Publication 505, available on IRS.gov.