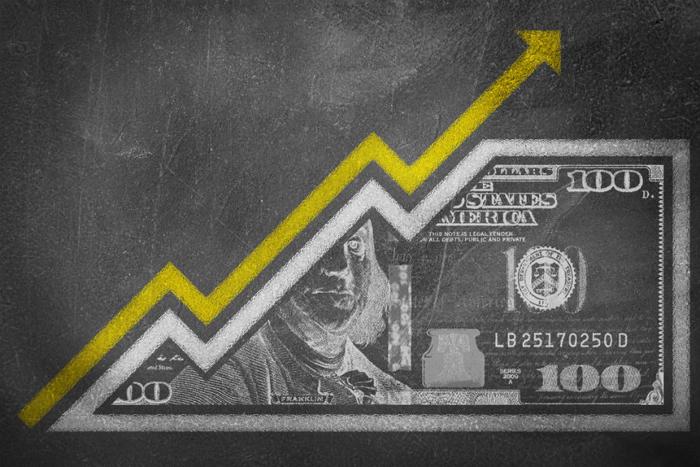 If you're struggling to pay bills amid rising inflation, you have plenty of company. A new LendingTree survey found an increasing number of consumers are late paying at least some bills.
In fact, 32% of Americans said they have paid a bill late in the past six months and 61% of them said it's because they didn't have enough money to cover the costs. Sixty-four percent of women were in that camp as opposed to 57% of men.
Utility bills were the most likely to go unpaid, or paid late. Close behind were credit card bills and the internet or cable bill.
All in all, 40% of Americans said they're less able to afford their bills than a year ago, not surprising since inflation really took off in early 2022. Overall, 62% of Americans struggle to pay at least one bill.
Consumers are feeling the pain
When ConsumerAffairs analyzed recent consumer reviews, it was clear that inflation is a growing concern. For all types of companies, 82 reviews  since the beginning of June mentioned the word "inflation."
Tonda, of Winston Salem, N.C., told us her Allstate Insurance bill went from $170 a month to $236 in 18 months. When she called to ask why, she didn't like the answer.
"He had the nerve to say 'inflation went up.' I have never heard anything like that from any insurance company I have ever dealt with," Tonda wrote in a ConsumerAffairs review. 
Actually, a lot of insurance customers have been getting that same message lately. When the Bureau of Labor Statistics reported August's Consumer Price Index (CPI) it showed that car insurance rates jumped 1.3% from July to August.
'Shrinking margin for error'
"Life is getting more expensive by the day and it's shrinking Americans' already tiny financial margin for error down to zero," said LendingTree's chief credit analyst Matt Schulz. "Unless they've been able to increase their income, millions of Americans have had to make sacrifices because of inflation to pay the bills. Perhaps the worst part is that inflation likely isn't going anywhere anytime soon. That means that short-term quick fixes won't cut it."
In August, rent appeared to be the biggest contributor to inflation as home purchase prices eased. New and used car prices were down somewhat but rising interest rates have sent monthly payments into record territory.
With improvements in the supply chain recently food prices aren't going up as much. Globally, the United Nations reports food inflation has actually declined over the last six months. Experts, however, don't expect them to fall anytime soon.
We'll get the next gauge on inflation when the government releases the September CPI later this week.