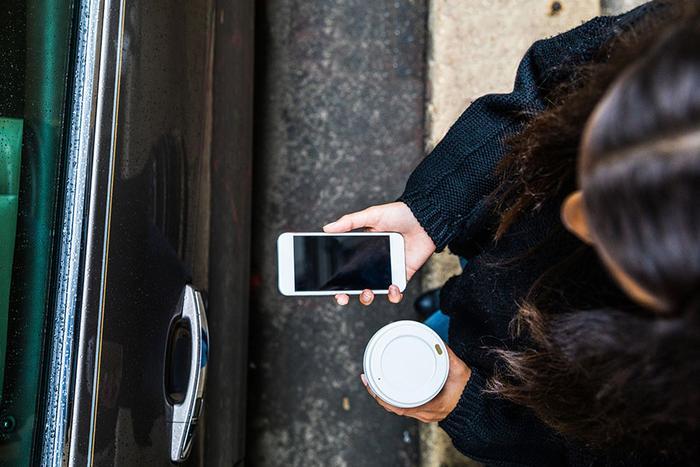 If you've decided to pick up some extra cash driving for Uber, Lyft, or any of the other so-called transportation network companies (TNC), you'll need to review your auto insurance.
Your personal auto policy may not cover you while transporting passengers you picked up through a ridesharing app; in most cases it won't.
As ridesharing became a market force in the last few years, auto insurance companies responded by creating hybrid policies that are more than personal policies but less than those designed for a business.
However, not all insurance carriers provide them and they aren't available in every state. You may be able to modify your existing policy but it could require switching companies.
Here are the offerings by some major insurance providers:
Allstate
Last week Allstate expanded availability of its ridesharing coverage to seven more states -- Louisiana, Mississippi, North Dakota, New Hampshire, Pennsylvania, South Dakota, and Vermont -- bringing the total to 43.
Allstate's riding coverage is called Ride For Hire and is designed to fill gaps between your personal policy and the commercial coverage typically provided by the TNC you're driving for. Allstate says this extra coverage can cost as little as $15 to $20 per year extra.
Geico
Geico offers a ridesharing auto insurance policy that replaces a personal auto policy. It is valid at all times, whether you are picking up passengers or just driving yourself.
There are restrictions on the number of miles that can be driven and it is limited to passenger vehicles. The company recommends a commercial policy for full-time drivers.
The Geico ridesharing policy is currently available in 40 states. Rate information is provided online through a custom quote.
State Farm
State Farm insurance extends your personal auto policy to cover you when you drive as part of a ridesharing operation. Most parts of your personal policy are in effect when you are working for a TNC. Your full personal policy is in effect when you are off the clock.
Rideshare Driver Coverage can add 15 to 20 percent to your personal State Farm premium. The amount is going to depend on your personal policy coverage, discounts and other rating factors.
Farmers
Farmers provides a gap insurance to cover the time TNC drivers are on the road, but only when they have a TNC passenger in the vehicle. Otherwise, your personal auto policy covers you during this time.
The policy, available in 29 states, provides comprehensive and collision coverage that pays for damages to your car; uninsured motorist coverage, if you are hit by an uninsured driver; medical and personal injury protection.
Progressive
Progressive offers what it calls an endorsement to existing personal auto policyholders, enabling the customers to be covered while driving for Uber or Lyft.
The company says the endorsement fills most of the coverage gap between a personal auto policy and the commercial coverage held by a TNC. It extends roadside assistance, comprehensive and collision through all phases of TNC activity.
Currently, this coverage is only available in Pennsylvania and Texas