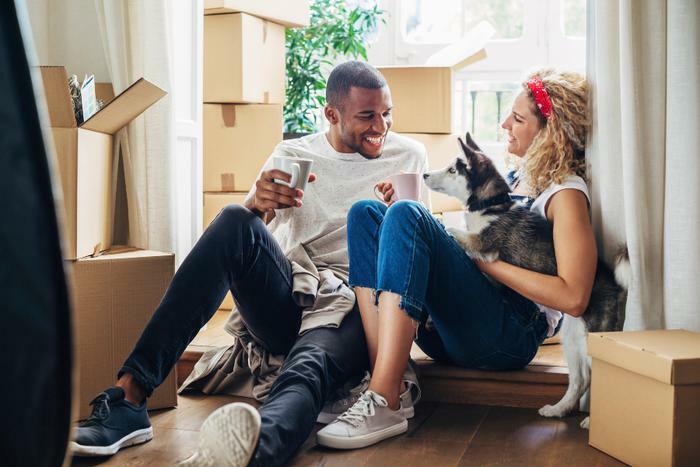 When Americans rented a truck from Penske to move, cities in the Sunbelt were their most popular destination over the last 12 months. The company says the pandemic years of 2020 and 2021 were busy.
In fact, the company's annual moving report found that early 2022 is even busier. Penske describes truck rentals for do-it-yourself moves as "robust."
When compared to 2020, 20% more Americans moved in 2021. New remote work opportunities enabled an estimated 14 million to 23 million Americans to relocate, according to the U.S. Census Bureau.
Houston was the top moving destination in 2021, and other Texas cities were not far behind. Austin, Dallas, and San Antonio were other popular new cities that truck renters called home. And despite the appeal of mild winters in the Sunbelt, even Chicago got in on the moving action.
The top 10 moving destinations
Here's Penske's list of the top moving destinations in 2021:
Houston, Tex.

Las Vegas, Nev. 

Phoenix, Ariz. 

Charlotte, N.C.

Denver, Colo. 

San Antonio, Tex.

Dallas, Tex. 

Orlando, Fla. 

Austin, Tex. 

Chicago, Ill.
Popularity equals rising housing costs
Not surprisingly, cities near the top of the list have seen the biggest increase in home prices. The Houston Association of Realtors recently reported that people who bought a home in Houston needed to increase their incomes by nearly 27% in order to qualify for a median-priced house.
That same report showed that the current median-priced home in Houston is $330,800, and only 47% of households make enough money to afford a single-family home. That's down by almost 10% from the same time in 2021.
If people who are priced out of the housing market must rent instead, Xiaodi Li, an economist at Moody's Analytics, says that will make rent costs more expensive.
"However, we should also consider the macro environment and whether a recession will hit the U.S. economy," Li told ConsumerAffairs. "We expect rents, especially those in high-cost areas, might be negatively affected alongside home sale prices."
Home prices in Phoenix, number three on Penske's list, are growing faster than any city in America. According to the S&P CoreLogic Case-Shiller Home Prices Indicies, the median home price in the Arizona city has risen 33% over the last 12 months and is up 57% over the last two years.