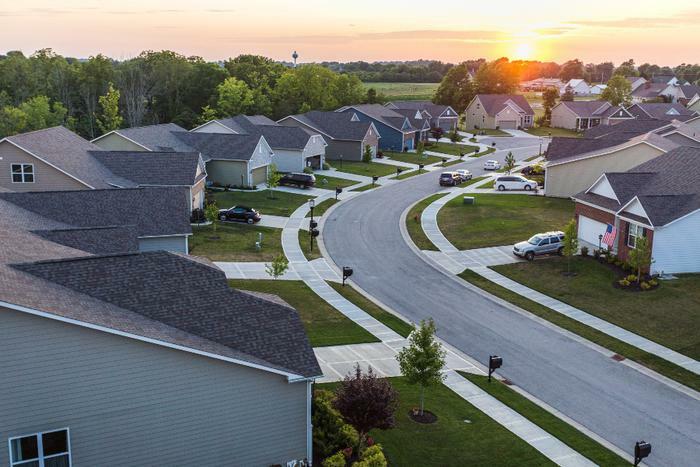 In its forecast for 2021, real estate marketplace Zillow predicts that the nation's housing market will be even stronger than it was last year, which came close to setting records.
Zillow says the conditions that drove the housing market last year have not changed. If anything, they may have intensified.
The large millennial generation aging into prime first-time home-buying age coincided with a global pandemic that closed offices and required employees to work from home. With remote work, home could be just about anywhere, so millions of Americans packed up and moved, many to single-family homes in the suburbs.
While that increase in demand pushed up home prices, mortgage rates hit record lows, keeping monthly payments affordable. It all combined to increase both sales and home prices.
"2020 was a record-breaking year for the housing market with intense competition among buyers driving up home prices," said Treh Manhertz, a Zillow economist.
"While many faced financial hardships because of the pandemic, others fortunate enough to maintain stable income took a step back to contemplate what they wanted their home to be and hopped on Zillow to help find a place that filled their wish list. Builder confidence, perhaps in reaction to the boosted demand, hit record highs and more homes are being built as a result. Add that together and you see why the housing market gained more than in any year since the Great Recession."
Fewer homes for sale
Zillow says that trend will continue well into 2021, especially since the inventory of available homes continues to decline. 
Even with the well-documented migration of many people from high-population states like New York and California, home values in those states are continuing to rise. Zillow estimates that home values in California grew by $232 billion last year.
In fact, more than 21 percent of the nation's housing value lies in California, where homes are worth a cumulative $7.8 trillion, more than the next three states combined. California has four of the 10 metro areas with the highest total housing value -- Los Angeles, San Francisco, San Jose, and San Diego. 
Alaska was the only state where the value of its housing stock lost value in 2020, down 1.8 percent, or about $1.5 billion. Zillow attributes that to relatively low levels of new construction and declining values among homes in Alaska's top tier. 
Smaller states get bigger
Over the last decade, smaller states and metros have led housing growth on a percentage basis. Home values in Idaho have gained 149 percent, with most of the increase in the Boise metro. Other industry sources concur with Zillow's assessment that the growth will continue in 2021.
The National Association of Realtors (NAR) also expects the strength in the housing market to be a major driver of economic activity as the nation begins to recover from the pandemic.
"Although mortgage rates are projected to increase, they will continue to hover near record lows at around 3%," said NAR's chief economist Lawrence Yun. "Moreover, expect economic conditions to improve with additional stimulus forthcoming and vaccine distribution already underway."