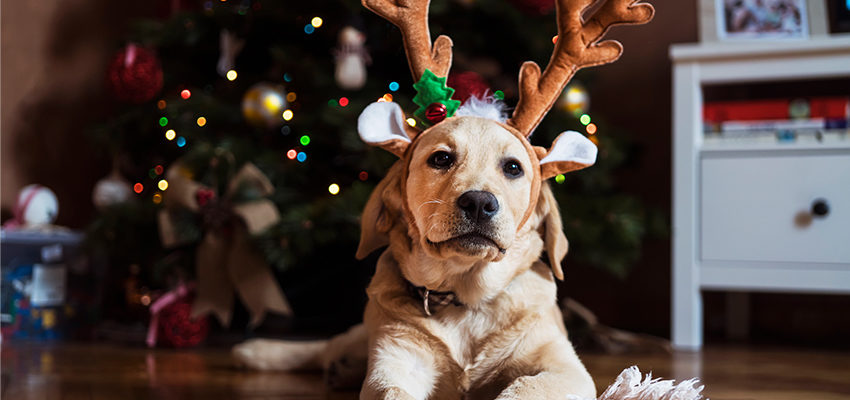 Those of us with dogs know the truth — they make our lives immeasurably better. Below, check out some of our favorite gifts for spoiling them, and keep reading to find presents for all the special dog people in your life this holiday season.
Special treats for dogs
Our pets helped us get through some pretty ruff patches in 2020. This year, they deserve their very own stockings. We also like these cute toys, nutritious treats and comfy beds.
1. Christmas Stocking Variety Pack
2. Chicken or Duck Rawhide Dog Chew
3. Chicken & Sweet Potato Fetch Fries
4. Benebone Maplestick/Bacon Chew Toy
5. Bedsure Calming Bed for Dogs
6. Bully Beds Orthopedic Dog Bed
Gifts for dog people
We love buying our dogs gifts this time of year — food and toys are usually the safest bets when it comes to special holiday treats for our pups, but most dogs aren't too picky about either. Dog people, on the other hand, can be a bit more discerning.
7. Collar and Matching Bracelet Set
8. Smart Dog Treat Dispenser
9. Dog Graphic Print Tunic
10. "The Dogfather" Parody T-Shirt
11. "I Could Chew on This" by Francesco Marciuliano
12. "E.B. White on Dogs," edited by Martha White