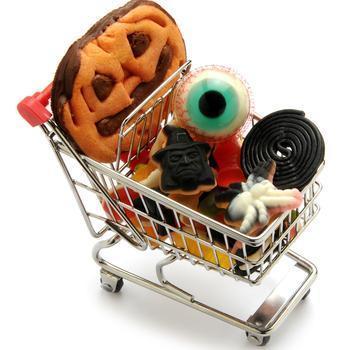 An annual survey by the National Retail Federation shows that consumers will spend a record $9.1 billion on Halloween this year, up 8.3 percent from last year.
Consumers will spend an average of $86.13 on costumes, candy, and other holiday staples -- up 20 cents from last year -- and 179 million are expected to partake in Halloween festivities, up 8 million from 2016.
Only 12.9 percent say the economy will affect their spending, compared with 14.1 percent last year and a peak of 32.1 percent in 2011.
How they'll spend
According to the survey, 69 percent of Halloween shoppers say they'll buy costumes ($3.4 billion), 95 percent will buy candy ($2.7 billion), 72 percent will buy decorations ($2.7 billion), and 37 percent will buy a card ($410 million).
Overall, the researchers say 71 percent of Halloween celebrants plan to hand out candy, 49 percent will decorate their home or yard, and 48 percent will wear a costume.
Additionally, 46 percent plan to carve a pumpkin, 35 percent will throw or go to a party, 31 percent will take their kids trick-or-treating, 23 percent will visit a haunted house, and 16 percent will dress their pets in costumes.
Where they'll shop
Discount stores are still king when it comes to buying costumes and other Halloween supplies, with 47 percent of shoppers saying they''ll go there.
Another 38 percent say they'll patronize a specialty Halloween store or costume store, 25 percent will shop at supermarkets, 24 percent will buy at department stores, and 22 percent will do their business online.