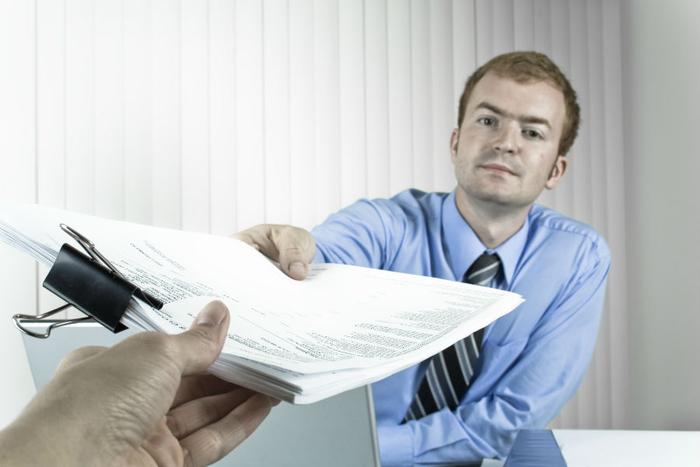 Last minute tax filers aren't always that choosy about who prepares their tax return -- but they should be.
They might see a hand-painted sign in their neighborhood, or respond to a flier they see on a bulletin board. If they're unlucky, they could end up with a "rogue" tax preparer.
A rogue tax preparer is someone who might scam you, stealing your refund, or even your identity. Or it might be someone with a rudimentary knowledge of tax preparation who will collect a fee but not do a very good job of preparing your tax return.
The California Tax Education Council says there are five red flags that indicate you are dealing with a rogue tax preparer.
Claims they are endorsed by the IRS
The Internal Revenue Service does not endorse tax preparers. However, it does recognize credentials, such as certified public accountant (CPA), enrolled agent, and attorney. Those professionals are allowed to represent clients before the IRS.
Tax preparers who are not one of these professionals may be allowed to prepare returns in some states, but they usually must complete a state license examination. In any case, taxpayers should check to make sure any paid tax preparer is permitted to prepare returns.
Doesn't have a PTIN
This is a big tip-off. If you charge a fee to prepare a federal tax return, you are required by the IRS to have a Preparer Tax Identification Number (PTIN). If the preparer works in a tax preparation practice, they must have their own PTIN and not use one for the entire office.
Doesn't sign their name to the return
There's a line on your tax return for the paid preparer to sign. It's common for a rogue tax preparer to sign with the name of a business -- or, if they're really bold, write "self prepared" instead of writing their name. That won't fly with the IRS.
Legitimate tax preparers will sign their name to your state and federal tax returns and include their PTIN on all federal tax returns.
Takes a percentage of your refund
Professional tax preparers have set fees for their services and disclose them ahead of time. Beware of tax preparers who base the fee on a percentage of your refund or claim they can obtain larger refunds than their competitors.
Generally, tax preparation fees are based on the complexity of your tax return. The amount of your refund is not relevant.
Suggests you direct deposit your refund to their account
Watch out for this one. The IRS prefers to direct deposit tax refunds rather than send out checks, but it's never a good idea to let your refund go to someone else's account. In fact, it's against IRS regulations.
If you don't have a bank account, you can have the refund deposited to a money card.