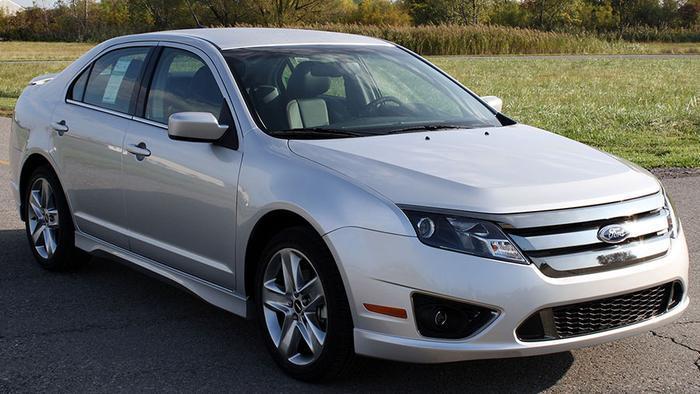 Unexpected acceleration is a problem in some car models, but unexpected decreases in braking effectiveness can also be a serious problem, one that owners of Ford Fusion and Mercury Milan models have been complaining about.
The National Highway Traffic Safety Administration (NHTSA) has opened a probe into the matter, after receiving 141 reports of sudden, unexpected increases in stopping distance in 2007 through 2009 model-year Fusions and Milans.
Three crashes have been reported, but there are so far no reports of injuries.
The cause of the problem is believed to be the Antilock Braking System (ABS) Hydraulic Control Unit (HCU). Some of the complainants report that after an ABS type braking event, caused by braking on slippery surface, a rough or uneven surface, a manhole cover, or similar irregularity in the roadway, that the brake pedal goes soft, frequently described as "going to the floor," and the amount of force required by the driver to stop the car increases significantly, NHTSA said.
In some cases the driver is unable to stop within their desired stopping distance. Complainants have also reported going past the expected stopping points for stop signs or red lights, some have reported being out into the flow of traffic before being able to bring the vehicle to a stop.
Investigators say they think the ABS HCU experiences an internal malfunction which causes an inability to maintain required braking pressure. Reports allege that the condition can continue for some time until it corrects itself, but will then recur if another ABS type braking event happens, while other reports indicate that the replacement of the ABS HCU corrects the problem.
The agency has opened a preliminary evaluation to assess the scope, frequency, and potential consequences of the alleged defect. That could eventually lead to a formal investigation, which in turn could result in a recall.
What to do
If this has happened to you, you can report it to NHTSA using the online complaint form at SaferCar.gov