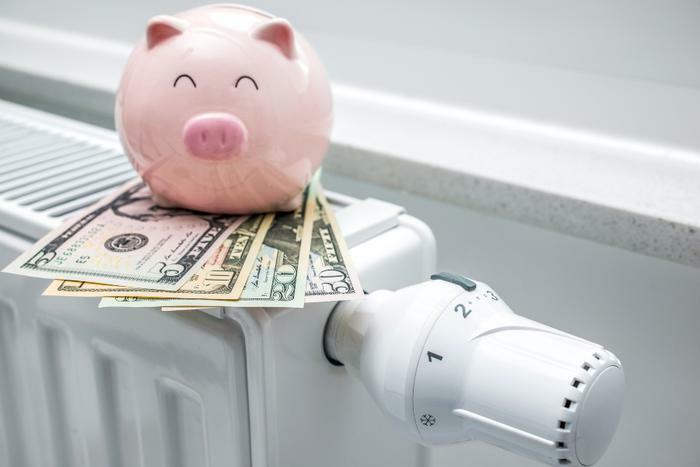 The U.S. government has warned consumers that they are in for a winter of sky-high heating bills. The Energy Information Administration's (EIA) winter forecast predicts that most household heating bills will be as much as 54% higher than last winter.
"As we have moved beyond what we expect to be the deepest part of the pandemic-related economic downturn, growth in energy demand has generally outpaced growth in supply," said EIA Acting Administrator Steve Nalley. "These dynamics are raising energy prices around the world."
Natural gas prices have risen the most, doubling in the first six months of 2021 and rising 17% in September. According to the EIA, nearly half of U.S. homes use natural gas, but the rest won't escape higher heating bills. The cost of propane is expected to be 54% higher this winter, and heating oil costs may be 43% more than last winter.
The cost of electric heat is expected to rise only 6%. However, most electric utilities are powered by natural gas and may be affected by higher costs for that fuel.
Colder than normal winter
Making matters worse, the U.S. could be in for a harsh winter. The National Oceanic and Atmospheric Administration (NOAA) expects a slightly colder winter this year when compared to last year. The EIA expects those colder temperatures to increase U.S. energy consumption for heating this winter.
While the U.S. will have to contend with higher prices, China and parts of Europe are dealing with an energy shortage that is affecting prices on world markets. Much of the problem can be traced to the COVID-19 pandemic and changes in consumer behavior.
"The higher global and domestic energy prices that are resulting from economies beginning to grow again are going to translate into larger household bills for energy this winter," Nalley said.
How to prepare
Consumers should probably prepare now for higher wintertime utility bills. Replacement windows are a big investment, but they could result in more reasonable heating bills. In January, Rod, of Easton, Pa., told us he had just installed new windows from Renewal, by Andersen.
"In short, experience this winter, house feels warmer," Rod wrote in a ConsumerAffairs review. "No actual data yet based on heating bills but am confident that the data will support the perception."
A less expensive measure is improving a house's weatherproofing. Sealing window and door frames with caulk and adding weatherstripping may be the most affordable remedy, but it only goes so far.
It may be time to unpack those gloves and sweaters.