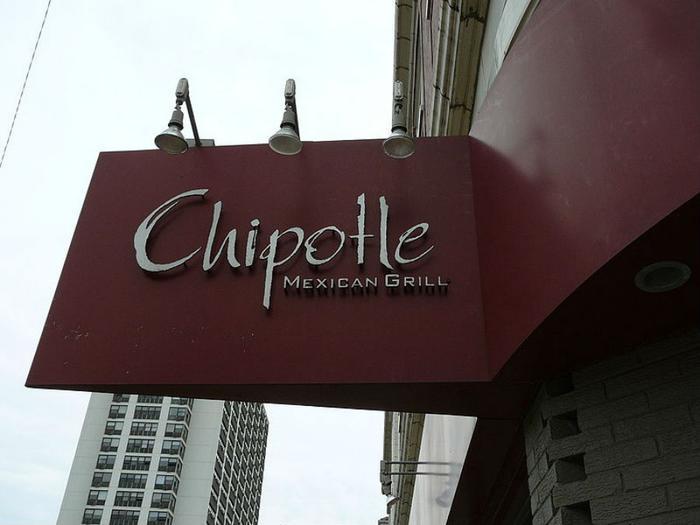 Chipotle Mexican Grill is set to open its first digital-only restaurant on Saturday.
The company recently reported that its digital sales more than tripled in the third quarter, suggesting consumer demand for online ordering isn't losing any steam as the pandemic continues.
To accommodate the rise in demand for minimal contact food service, Chipotle has come up with a new restaurant design for urban areas. The first digital-only restaurant will open Saturday in Highland Falls, New York. 
The new restaurant won't have a dining room or even a front service line for customers to place their order. Instead, customers will order in advance on Chipotle's app, website, or a third-party delivery platform. 
Orders can be picked up from a lobby that Chipotle says is "designed to include all of the sounds, smells and kitchen views of a traditional Chipotle restaurant." The restaurant will also be able to accomodate large catering orders, which can be picked up at a designated lobby. 
"The Digital Kitchen incorporates innovative features that will complement our rapidly growing digital business, while delivering a convenient and frictionless experience for our guests," Curt Garner, Chief Technology Officer of Chipotle said in a news release. "With digital sales tripling year over year last quarter, consumers are demanding more digital access than ever before so we're constantly exploring new ways to enhance the experience for our guests."
Increasing low-contact options
The COVID-19 pandemic has led to an increase in digital ordering and drive-through options in the restaurant industry as a whole. 
In September, Burger King unveiled two new "Restaurant of Tomorrow" designs that would include coronavirus-friendly features, including multiple drive-thru lanes, curbside pickup, lockers for mobile and delivery orders, and walkup options for carryout orders.
Starbucks said recently that it plans to add more mobile pickup cafes in the year ahead than it planned to before the pandemic began. 
Over the summer, Chipotle announced the addition of more "Chipotlanes" at its restaurants. The fast-casual chain said it's aware that customers "want convenience and appreciate the ability to personally retrieve their orders without leaving their car."