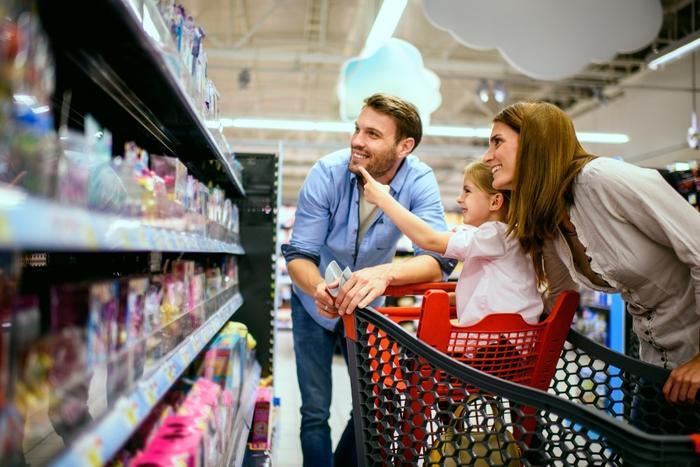 With holiday shopping going on for a few months now, the affordability of holiday gifts has been on a lot of consumers' minds. Inflation has changed the way many people are shopping this holiday season, and now, having alternative payment methods have made it easier for consumers to get the gifts they're most looking for and paying for them down the road. 
'Buy now pay later' (BNPL) has become an increasingly popular option – especially this holiday season – as it allows shoppers to make purchases on the spot with a small down payment, and then break up the rest of the cost into smaller monthly installments. The payments are also interest-free if you complete them in the allotted time. 
Having the option to make bigger purchases without the worry of being able to pay for it all upfront may have been helpful to consumers. However, some experts worry about the financial implications involved with choosing BNPL. 
Holiday shopping trends
Cardify shared results from a recent study it conducted that polled over 2,000 BNPL users about their plans for the holiday season. 
While BNPL wasn't the top choice for buying holiday gifts, it did come in at number three, with over 45% saying they'd choose this payment method this season. Debit cards were the top choice (65.7%), followed by credit cards (54.6%). Just 31.5% of survey respondents said that they'd use cash to pay for gifts this holiday season. 
About 40% of people said they'd use BNPL for 50%-99% of their holiday shopping, while just under 9% said they'd use it for all of their holiday shopping. The majority – over 51% – said they'd use the service for more of their holiday shopping this year than they did last year; just 10.1% said they'd be using BNPL less this year than they did last year. 
The survey also found that BNPL shoppers were more likely to report spending more money this holiday season in general. Regardless of payment method, nearly 20% of frequent BNPL users said they'd spend more than $1,000 during the holidays; comparatively, 16.1% of non-BNPL users said they'd be spending that much this holiday season. 
Shopping smart this holiday season 
Business Insider offered tips for consumers interested in shopping with BNPL to ensure smart shopping practices and reduce the likelihood of accruing burdensome debt. 
BNPL shoppers should be mindful of interest rates, know the late fees, and know if they'll be able to make payments down the road. While completing payments in the scheduled time usually eliminates interest rates, pushing payments beyond the four or six-week pay period can be costly.
Similarly, many BNPL services don't charge late fees, but missing payments can be detrimental to your credit score. 
GO Banking Rates offered some alternatives to BNPL for shoppers this holiday season: 
Apply for a credit card with 0% APR

Use cashback to help fund holiday shopping

Keep a schedule of some of the biggest sales of the season to make sure you're buying at the lowest possible price 
The holiday season is costly, and BNPL can be an effective way to make bigger purchases, so long as consumers also understand the potential financial risks and don't get over-extended.