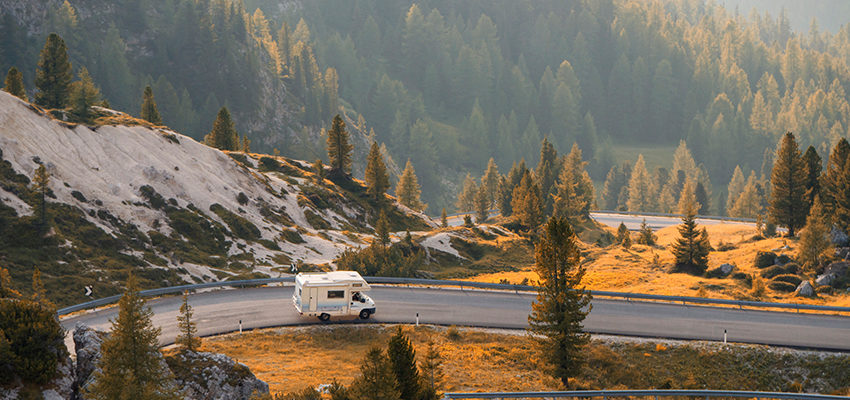 The standards that people have for glamping ("glamorous" + "camping") can vary quite a bit — safari tents and luxury yurts are popular glamping shelters, but so are Airstream campers and tiny houses. In my opinion, "glamping" means you have a toilet and running water and don't have to sleep on the ground, but you might set a higher bar.
1. Do your research and start planning early
You can find glamping sites with ambient lighting and a swanky atmosphere in the mountains, by the beach, in the desert and everywhere in between.
If you're after an outdoorsy adventure, look for glamping shelters near hiking trails, rivers and mountains. If you actually just want to relax around nature, consider a cabin, camper or tiny house.
Ask yourself how much work you want to do on this vacation. For example, do you want to cook your food over a fire, or would you rather have access to a real kitchen? Do you want to really unplug or still have access to Wi-Fi?
If you don't love the idea of spending your nights in a sleeping bag on the floor, there are plenty of glamping accommodations that include cozy bedding and pillows. Remember, you need to make reservations or rental arrangements ahead of time. Check out sites like RVShare for inspiration.
2. Bring all the glamping essentials
Even with all the luxury perks of glamping, you're still going to be out in nature. Consider the weather and plan accordingly so you can remain comfortable regardless of the conditions. Here's a shortlist of must-haves:
Bug spray
Sunscreen
Plenty of water
Flashlight
Comfortable shoes
Camera or GoPro
Heater or Fan
While the above items are important, you're not really glamping if you only bring the most basic camping essentials. Bring fun stuff like hammocks, inflatable water toys, slacklines, Bluetooth speakers and LED lights. We also suggest packing dry shampoo, moist towelettes, deodorant and moisturizer.
3. Don't overpack
You won't need a lot of outfits while glamping. Bring a few items that easily mix and match — you want to feel comfortable (but look cute enough for selfies). Depending on the level of your accommodations, you likely won't need a tent, sleeping bags or camping chairs.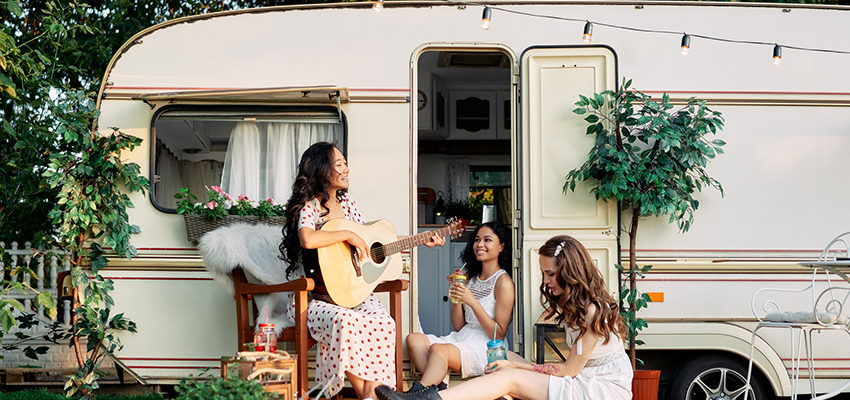 4. Bring your dog, but leave the cat at home
Even if your cat is leash-trained, it's probably going to be a headache bringing them on a glamping trip. Plus, there's a good chance that kitty will spray on something, which isn't good. Trust me.
Some people get anxious about bringing their dogs camping. At the end of the day, that's a decision you have to make for yourself based on your dog's behavior. The fear that they could run off or get hurt might be assuaged if you can keep them indoors part of the time.
Dogs tend to like glamping, especially if there's a nice lake to swim in. If you're not sure your pooch is a strong swimmer, consider a doggie flotation jacket.
5. Treat yourself with great foods and drinks
Instant coffee isn't glamorous. You probably don't want to bring everything you need to make coffee at home, but be sure to pack good beans and a way to brew them.
It's your vacation, so you can eat whatever you want. However, in the spirit of luxury, why not upgrade the hot dogs to grilled corn, crab cakes or another great end-of-summer recipe?
For a loungy cocktail hour, check out these easy three-ingredient recipes and make them in batches.
6. Know your bathroom situation
Glamping toilet situations run the gamut from intricate flushable systems to pretty gross "wag bags." If you're in a camper or trailer, be sure to get dissolvable toilet paper designed for RVs.
If you're in a tiny house or cabin hooked up to local utilities, the toilet empties into a sewer just like when you flush at home. Otherwise, the tanks need to be emptied every couple of days. Luckily, you probably won't have to think about that if it's a short stay.
If your accommodations include a shower, make sure you understand how to use the hot water. Campers and RVs typically run off of propane to heat water tanks — depending on the length of your stay, you may need to refill it.
7. Get a solar power phone charger
Sometimes you plan to have access to electricity in the woods but don't. A solar charger is eco-friendly and can be a lifesaver if you find yourself unexpectedly without power.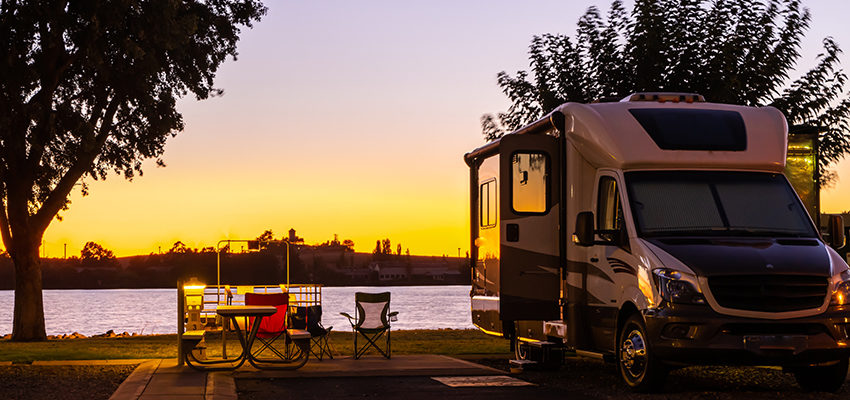 Glamping is especially great right now because it's a relatively safe way to take a relaxing vacation. Plus, you can earn rewards if you put some of the expenses on a travel credit card. For information about how to keep your home safe while you're away, research home security systems.