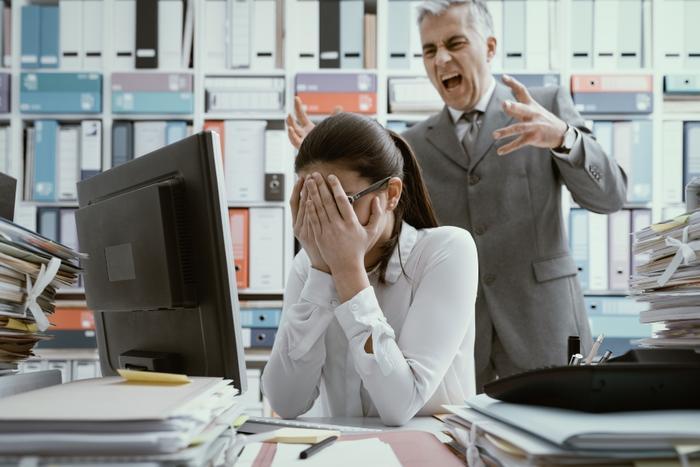 A new study conducted by researchers from Portland State University found that bosses who have a tendency towards bullying can not only impact employees' performance on the job, but can also negatively impact safety in the workplace. 
"Organizations need to understand how important it is to curb leaders' bad behavior and to create positive team dynamics, so that there will be fewer negative safety consequences for employees or customers," said researcher Liu-Qin Yang. "It's really critical to manage such leader behavior, support victimized employees, and prevent such issues." 
Boosting the employee experience
While bosses' leadership style can affect employees' work performance in any field, this study focused on positions where safety is of the utmost importance, such as manufacturing techs and airline pilots. 
Those involved in the study were asked to report on their experiences with bosses in less than ideal circumstances, such as situations where aggressive leadership styles had affected various aspects of the job. 
The results revealed that aggressive and combative bosses made employees more likely to make decisions that were better for them individually, rather than for the group as a whole. When it comes to jobs where safety is of the utmost importance, the researchers say this dynamic could create hazardous conditions.
"When people are less sure about their strengths and weaknesses and their status within a group, they become more sensitive," said Yang. "They're more likely to respond negatively to their bosses' bullying behaviors." 
The study did recommend several ways for supervisors to implement safety policies, mainly in ways that prioritize employee bonding, a culture that places an emphasis on people, proper leadership, and workplace evaluations so that no one feels left out. 
Healthy relationships in the workplace are key
Ensuring that employees are happy at work is crucial to overall productivity in the workplace, and bosses who choose to form healthy relationships with their employees are more likely to get the most productive hours out of them. 
This idea was made clear in a recent study that found bosses who are profit-driven can yield employees who aren't performing at their very best.
"Supervisors undoubtedly face heavy scrutiny for the performance levels of their employees, and as such they may tend to emphasize the need for employees to pursue bottom-line outcomes at the exclusion of other competing priorities, such as ethical practices, personal development, or building social connections in the workplace," the researchers wrote. "However, in doing so they may have to suffer the consequence of reduced employee respect, loyalty, and even liking."