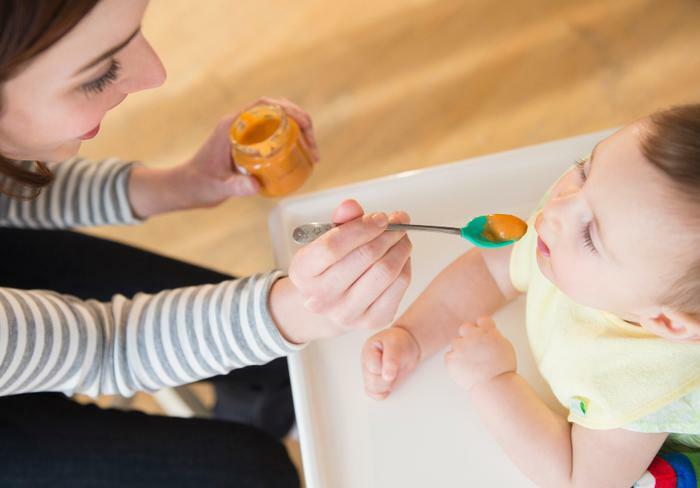 Baby food manufacturer Beech-Nut Nutrition Company has been slapped with a lawsuit by Washington D.C. Attorney General Karl A. Racine over claims that it misled customers about the health and safety of its products.
In the lawsuit, Racine alleges that Beech-Nut's slogan "real food for babies" is anything but. "It reassures parents of the safety of its products through the use of words and phrases in its marketing and advertising such as 'natural,' 'naturals,' '100% natural,' 'organics,' 'just sweet potatoes' (as an example), 'non-GMO project verified,' and 'nothing artificial added.'" 
However, the suit contends that Beech-Nut foods contain high levels of toxic heavy metals, contradicting Beech-Nut's vow that it "conduct[s] over 20 rigorous tests on our purees, testing for up to 255 pesticides and heavy metals (like lead, cadmium, arsenic and other nasty stuff)." 
Racine went on to accuse Beech-Nut of speaking out of both sides of its mouth when it signaled to consumers that it is "aware of no higher standards in the industry than the ones we employ," and that "Just like you would, we send the produce back if it's not good enough."
"Parents across the District and the country trusted Beech-Nut when it advertised its baby food products as organic and safe. But the reality is much different, as parents unknowingly fed their babies food containing high levels of toxic metals which can lead to lifelong health complications," Racine stated. 
"No company should profit by illegally deceiving parents about products that actually jeopardize the health and safety of their children. We are seeking to put a stop to it and put other baby food companies on notice that they must provide truthful and complete information about their products. Additionally, federal regulators and Congress need to take action to help ensure baby food is safe."
Baby food lawsuits and congressional concerns are rolling in
Adding to Beech-Nut's woes is its inclusion in a class action lawsuit filed in February that claimed the company (and others) misrepresented the heavy metals in their baby food. 
In fact, baby foods in general have had a rough year so far. AboutLawsuits reports that at least 38 proposed baby food class action lawsuits have been filed throughout the federal court system since February. All of the lawsuits involved allegations that popular baby food products contained high levels of arsenic, lead, and mercury.
The Subcommittee on Economic and Consumer Policy in the U.S. House of Representatives also released a report in February called "Baby Foods Are Tainted with Dangerous Levels of Arsenic, Lead, Cadmium, and Mercury." In that report, the Committee requested internal documents and test results from seven of the U.S.' largest manufacturers of baby food, including:
Nurture, Inc., which sells Happy Family Organics, including baby food products under the brand name HappyBABY

Beech-Nut Nutrition Company 

Hain Celestial Group, Inc., which sells baby food products under the brand name Earth's Best Organic

Gerber

Campbell Soup Company, which sells baby food products under the brand name Plum Organics

Walmart Inc., which sells baby food products through its private brand Parent's Choice

Sprout Foods, Inc. 
Plaintiffs in 43 lawsuits over toxic metal contamination in baby foods filed a motion in March asking for the cases to be consolidated in New York federal court.
Consumers weigh in
When ConsumerAffairs took a look at past consumer sentiment regarding Beech-Nut baby food products, the company mustered slightly more than a one-star rating, coupled with a significant number of negative comments by reviewers.
One reviewer -- Heidi of Buckley, West Virginia -- said her "mommy intuition" kicked in when she noticed that no "pop" occurred when she opened a jar of Beech-Nut pineapple pear avocado. "To check the taste I took the lid and licked the remaining product from it. While the flavor itself was suspicious, I was immediately aware that I had something crunchy in my mouth. I spit into my hand and found a small but very obvious shard of glass."
M. of Albuquerque, New Mexico, claimed that she found yellow fat floating on top of a new jar of Beech-Nut chicken. "Consistency also was lumpy, like fine fibrous oatmeal. Can see coarse chicken fibers in it, that shouldn't be there in a first food," they said.
"M" said they called Beech-Nut's consumer relations but that a representative "refused to apologize or offer to make it right."
--- 
Update
The Beech-Nut Nutrition Company has released the following statement to the media regarding its pending litigation:
"We want to assure parents and caregivers that Beech-Nut products are, and have always been, safe and nutritious. That said, we do not comment on specific, pending litigation. Beech-Nut Nutrition looks forward to continuing to work with the FDA, in partnership with the Baby Food Council, on science-based standards that food suppliers can implement across our industry. Beech-Nut is committed to continually refining its internal standards and testing processes as technology and knowledge develops. Beech-Nut has been, and will continue to be, a leader in providing high-quality baby food products."