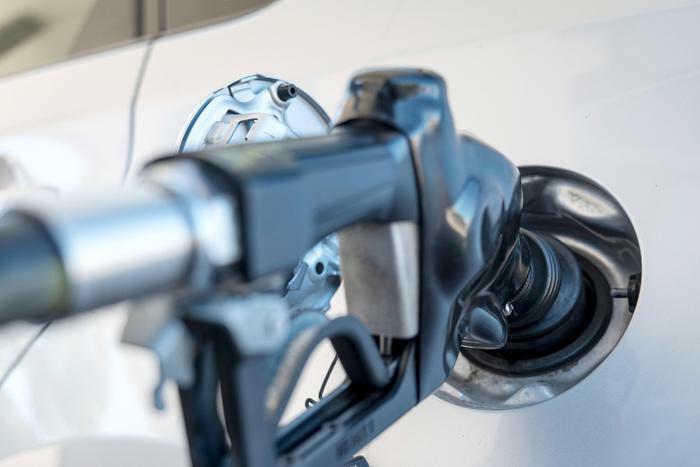 The price of gasoline continued to inch higher in much of the nation this week, with motorists in California hitting a milestone. The statewide average is now north of $4 a gallon, with the average in the San Francisco metro now at $4.11 a gallon.
The AAA Fuel Gauge Survey shows the national average price of regular gas is much lower, rising a penny a gallon from last week to $2.89 a gallon. That's about three cents a gallon more than a month ago. The average price of premium gas is $3.49 a gallon, also a penny more than last week. The average price of diesel fuel is $3.07 a gallon, a penny less than last Friday.
Despite fluctuations state to state, the average price of gas has remained relatively stable despite increasing demand from motorists, many of whom are now vaccinated and resuming their normal lives.
At midweek, GasBuddy's Patrick De Haan reported on Twitter that demand was up 2.7% week-over-week. In fact, demand increased four straight days this week.
"The jump in demand to 9.1 million b/d combined with the small increase in supply pushed the national gas price average two cents more expensive on the week to $2.88," said Jeanette McGee, AAA spokesperson. "This is the largest one-week national jump we've seen in five weeks."
The states with the most expensive gas
These states currently have the highest prices for regular gas, according to the AAA Fuel Gauge Survey:
California ($4.01)

Hawaii ($3.78)

Nevada ($3.47)

Washington ($3.43)

Oregon ($3.26)

Utah ($3.18)

Alaska ($3.17)

Illinois ($3.13)

Idaho ($3.13)

Arizona ($3.05)
The states with the cheapest regular gas
The survey found these states currently have the lowest prices for regular gas:
Mississippi ($2.57)

Texas ($2.57)

South Carolina ($2.59)

Louisiana ($2.60)

Alabama ($2.63)

Oklahoma ($2.65)

North Carolina ($2.66)

Missouri ($2.66)

Arkansas ($2.68)

Tennessee ($2.68)