---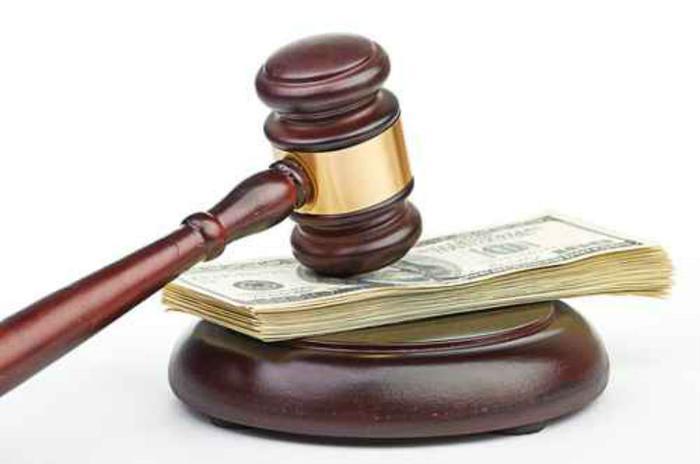 This has not been a good week for TeleBrands, the New Jersey-based promoter of "As Seen on TV" products including the Olde Brooklyn Lantern, Pocket Hose, and AlumaWallet.
First, the company paid $550,000 to settle a complaint filed against it last August. The very next day, in an unrelated matter, TeleBrands stopped running ads for another one of its products, the "Amish Secret Furniture Cleaner," after SC Johnson (best known for its cleaning product Johnson's Wax), challenged certain claims TeleBrands made in those ads.
TeleBrands made the cash payment on Monday to settle a complaint which the New Jersey Attorney General's office and state Division of Consumer Affairs jointly filed last summer. The complaint alleges that the company "violated the Consumer Fraud Act through its practice of aggressively upselling products through its automated phone system and websites, failing to provide means for consumers to opt out of the ordering process, shipping and billing for products not ordered by consumers, and using misleading advertisements, among other violations."
In other words, the authorities said, if you tried to buy only one item from TeleBrands you often found yourself billed for several, with no means of canceling the order. Incidentally, those claims sounded remarkably similar to complaints ConsumerAffairs has collected over the years from our own readers who ordered things from TeleBrands.
Establishing control over orders
When TeleBrands reached a settlement with New Jersey this week, it agreed that in addition to paying the fine, the company must stop "aggressively upselling products," and must also have actual human staff members available for customers wishing to speak to a live operator. This will be a radical change from the company's previous business practices which, according to New Jersey's original complaint, made it impossible for customers to control or cancel their orders:
The state's complaint alleges that consumers calling the company's toll-free numbers were generally connected to the TeleBrands Interactive Voice Response (IVR) System, an automated phone ordering system, rather than a live customer service representative. The state's complaint further alleges that through its Telebrands IVR System, the company subjected consumers to a lengthy ordering process, sometimes lasting over half an hour; offered additional products, yet failed to provide a mechanism to decline the offer; aggressively solicited orders for additional products (e.g., during undercover Instabulb purchase, soliciting for at least seven additional products); failed to provide consumers with an opportunity to confirm the merchandise order prior to authorizing charges; charged and shipped additional merchandise that the consumers declined to purchase while placing an order [and] …. failed to provide consumers with the opportunity to edit their virtual "shopping cart," thus resulting in consumers' ordering products they neither intended nor wanted to order ….
Better consumer experience
TeleBrands put the best face it could on the settlement, publishing on PR Newswire a statement under the headline "TeleBrands Says Settlement With New Jersey Will Yield Better Consumer Experience."
The company put a similarly optimistic spin on its decision to pull the Amish Secret ads the next day. As Ad Age observed: "In the case of Amish Secret, following a challenge by Johnson's Wax marketer SCJohnson and an inquiry from the [National Advertising Division], Telebrands said it was discontinuing the ads for business reasons and 'in the interest of expeditiously resolving the current challenge'."
The Amish Secret ads claimed that traditional furniture polish is "a nasty, greasy mess" which "over time attract[s] dust like a magnet." Johnson's Wax challenged these claims, so TeleBrands chose to back down and remove the ads even though, according to Ad Age, "the company said it believes the advertising claims are truthful."
Thanks
Keep an eye on your inbox, the lastest consumer news is on it's way!
Unsubscribe easily whenever you want
---