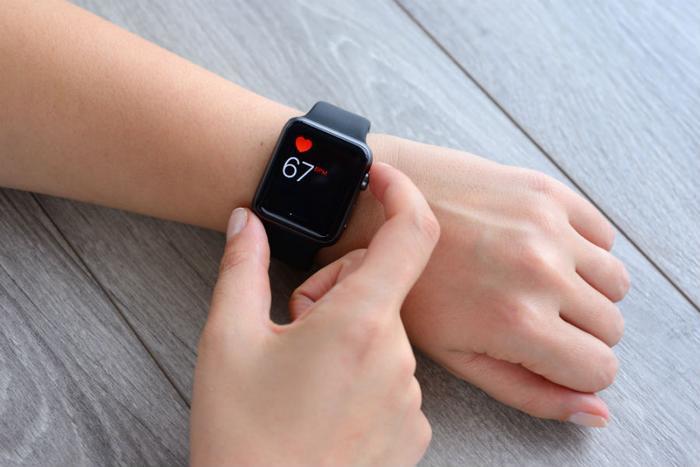 With wearable wellness tech on a meteoric rise -- currently at 825.9 million users and growing by close to 10 percent each year -- consumers are going to see more and more marriages of convenience between health insurers and tech companies. 
Enter Devoted Health, a start-up insurer focused on the private Medicare plan market. CNBC reports that Devoted Health will become the first health insurer with private Medicare plans to offer a discounted Apple Watch as a benefit.
For some, the Apple Watch is already a lifesaver -- literally. And thanks to a wearable's capability of tracking, analyzing, and, soon, sharing health information with physicians, it's a product primed to move from trend to essential.
"In various parts of the country, there are local examples of organizations dramatically improving healthcare outcomes and bringing down costs," said Bill Frist, a medical doctor, former U.S. Senate Majority Leader, and member of Devoted's board. "What makes Devoted so exciting is that they have the team, operating model, technology, and capital to scale this kind of performance nationwide."
And when Frist says Devoted has the capital, he's serious. Already ponying up with $300 million is Andreessen Horowitz, a venture capital firm whose portfolio holdings have included Skype, Facebook, Pinterest, and Twitter.
The win-win
The Apple-Devoted Health partnership has the potential for both companies to reap some rewards. 
For Apple, the move can put it further ahead of FitBit in the fitness wearables race. For Devoted Health, it allows the company to start claiming its original goal of becoming "a new model of health care: a tech-enabled 'payvidor'" -- a healthcare company that has the technology infrastructure to evolve quickly. 
Medtech nuances that Devoted already has in play are tele-visits for urgent care and arranging for transportation to and from medical appointments.
Devoted has the game to themselves -- for now
ConsumerAffairs reached out to Mindy Payne Farnsley, a benefits specialist with Preferred Benefits, who confirmed that Devoted seems to be the leading -- and only -- dog in this race at the moment.
"As far as Medicare, I am not seeing anyone jumping on the train yet with certain devices on the Medicare side," Farnsley told ConsumerAffairs. 
"Humana does incorporate their Go 365 Wellness program on their Medicare Advantage Plans that does allow the member to track their activity and be rewarded for it like they do on commercial group side. I hope to see more carriers jump on board with these type of programs in the future. Apple does a deal with Aetna but again it is only the commercial group side."