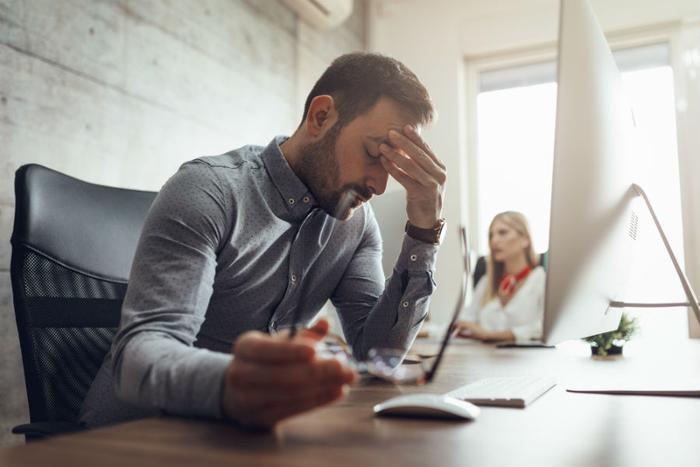 Since the start of the COVID-19 pandemic, stress and anxiety have been at an all-time high for consumers and their families. And while there are plenty of reasons to feel anxious during these uncertain times, a new study is looking at one of the major sources of stress that has emerged since the start of the pandemic. 
According to researchers from the University of Connecticut, the pandemic has led to an increase in anxiety around job and financial security -- particularly for those who have remained employed since the start of COVID-19. 
"We definitely are seeing, within our employed participants, higher rates of anxiety than in individuals who indicated they were not employed," said researcher Natalie J. Shook. "Controlling for demographics, controlling for income level, and also taking into account participant health and concerns about COVID -- and the extent to which people were engaged in social distancing or quarantine -- we are seeing that job security and financial concerns are the significant predictors associated with anxiety and depression." 
Monitoring anxiety levels
The study findings are part of an ongoing survey to understand how consumers' attitudes, behaviors, and feelings have changed since the start of the pandemic. Roughly 1,000 participants are involved in the project, and they are routinely surveyed about a variety of different topics. For this study in particular, the surveys focused on the things that have been the most anxiety-inducing since the start of the pandemic. Researchers also asked participants specific questions about their jobs and finances. 
The researchers identified links between those who were feeling the greatest stress about finances and job security with those who were experiencing symptoms associated with anxiety and depression. Based on responses to the surveys, the pandemic has specifically made participants' question the viability of their positions at work and their financial status. Because there is so much uncertainty, it's hard for consumers to plan for the future or predict what the next year will bring in terms of employment and finances, which is ultimately what leads to the increase in anxiety and depression. 
While it can be difficult to cope with stress and anxiety, the researchers think there is an opportunity for employers to step up and ease some of the mental burden consumers are facing during these challenging times. 
"Based on these findings, for those experiencing depressive symptoms during the pandemic, it may be particularly important for employers to be mindful and try to minimize feelings of uncertainty for the employees, as well as instilling hope or agency in employees," the researchers explained. "For those experiencing anxiety symptoms, employers could attempt to reduce financial concerns by allowing employees to continue to work (e.g. telework), even with reduced hours and income, to ensure that employees do not lose their entire income."