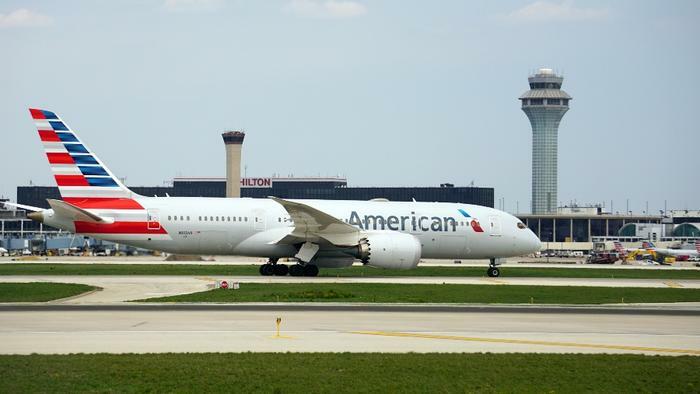 American Airlines is trimming 31,000 flights out of its November schedule. According to both CNN and aviation analytics company Cirium, that accounts for 16% of the airlines' total schedule. American couched the move as being "in line with our approach to network and schedule planning throughout the year."
Breaking down Cirium's data, the two routes suffering the most cancellations are American's Boston to Philadelphia route and Chicago O'Hare to Dallas-Fort Worth.
"Preliminary schedules are published 331 days in advance and then adjustments are made closer in based on the schedule we intend to operate," American told CNN in a statement. "We are now loading schedule adjustments approximately 100 days in advance, which is in line with how we adjusted our schedule in 2019 prior to the pandemic."
Do analysts expect more of this?
American Airlines isn't the only U.S. carrier to have taken an ax to its schedule. Delta, Southwest, and United have all cut flights in the last few months, but a whopping 31,000 cancellations does seem a bit ominous. Should travelers worry? One analyst says his forecast for the airline industry is devoid of dark clouds that would pose any short-term threat.
"Operating challenges, particularly in Europe, the US and Canada, are causing the industry to operate less capacity than the level of passenger demand, supporting strong pricing," Jonathan Root, Senior Vice President at Moody's Investors Service, told ConsumerAffairs.
Root pointed to staffing shortages as a key factor, not only with pilots and flight attendants but at airports and air traffic control operations. Root says that despite those issues, airlines are in good shape. However, there was one thing he pointed out that might not sit well with budget-conscious travelers.
"Operating less capacity than demand is allowing the airlines to raise ticket prices sufficiently to cover most if not all of their higher costs. We expect capacity to remain below demand even if the long wait times at certain airports this summer cause some travelers to skip additional trips in the near term," Root said.