Playtime is a valuable opportunity for learning, and the toys you choose can be a fundamental part of that learning process. To help you choose the right toys, we've collected a variety of playthings that are not only educational but fun!
Wooden puzzle boards
Ages: 2+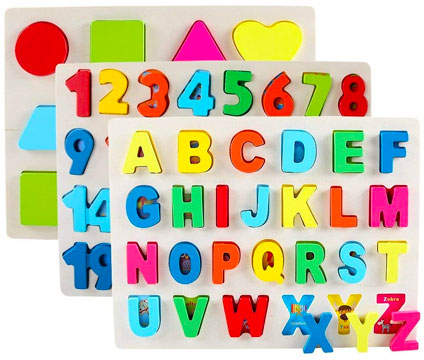 The simpler, the better for this toy. A classic wooden puzzle set covering the alphabet, numbers and shapes. Puzzles help children with recognition, memory and fine motor skills. With pieces made from solid wood and non-toxic materials, this toy will always be a traditional household favorite.
LeapFrog LeapStart 3D
Ages: 3+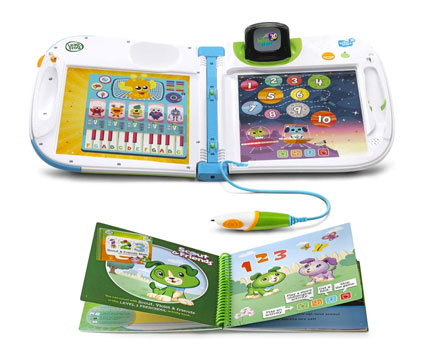 This toy is a crowd pleaser. The LeapFrog is an all-in-one learning tool that syncs with the LeapStart library of 25 physical books to provide an interactive and guided activity on each page. As you sync each book, the device grows with your child and includes instruction for all sorts of skills, from arithmetic to spelling and reading.
Building tiles and shapes
Ages: 3+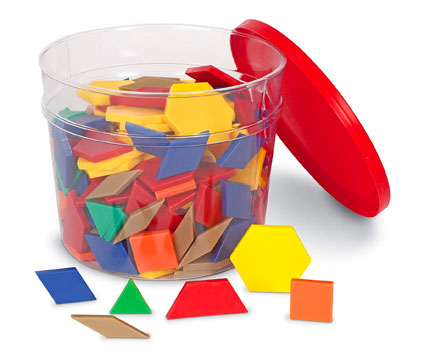 This toy is excellent for developing childhood STEM skills as patterns and shapes are the foundation of geometry and mathematics. Your kids will love playing with a broad set of shapes and colors that are great for designs and creative fun. The magnetic edges allow the shapes to stick together and form 3D structures for even more entertainment.
Magnetic alphabet
Ages: 3+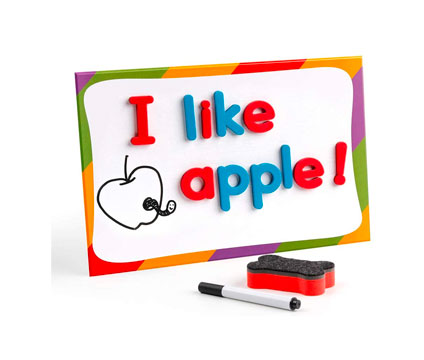 Preparing dinner and working in the kitchen is a stressful time for the parents of younger children. Make cooking time fun for everyone with this magnetic alphabet set you and your little one can play on the refrigerator. Perfect for practicing the alphabet, spelling or leaving funny messages on the door.
Coding Critter Ranger & Zip
Ages: 4+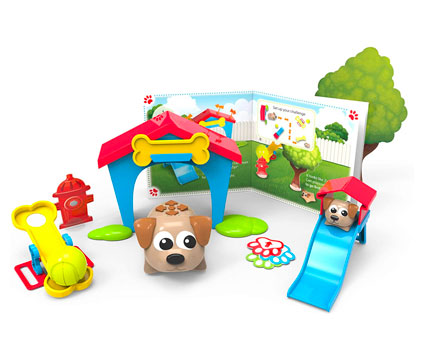 Designed to be a fun, immersive and screen-free (yes, you read that right) adventure in learning the foundations of coding, this interactive STEM coding toy has our attention. The storybook walks children through solving challenges in a silly environment. And when you're child is done learning for the day, put Ranger in Play Mode for unguided free play.
STEM engineering set
Ages: 6+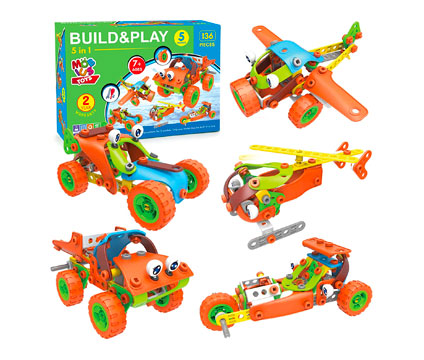 Similar to the erector sets and tinker toys of our youth, this DIY construction set has over 100 pieces that encourage imagination, creativity and problem-solving. A guide book will walk you through how to use the included tools to build any of the 5 models. This set is excellent for learning mechanics and practicing using hand tools with fine motor skills.
Kids microscope set
Ages: 5+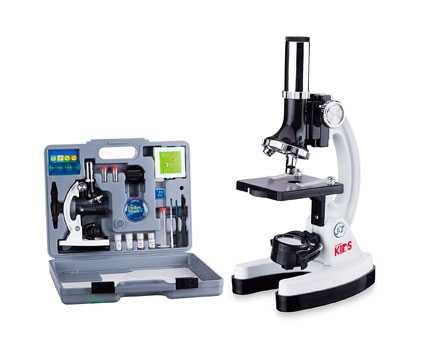 While the microscope itself has been around long before it was a toy, that doesn't make it any less exciting. The fun part about a microscope is that it takes every day objects around us and makes them new again — the blade of grass or fallen leaf from outside presents a different world. Compare the hair on your head and the dog's fur. Are they similar or different? Everything is new under a microscope!
Make playtime constructive and conducive for learning with any of these toys. Learning can be fun for all ages, and the foundations built with these toys for language, reading, counting and STEM skills are irreplaceable. And if you want to discover your own STEM skill, your secret is safe with us!