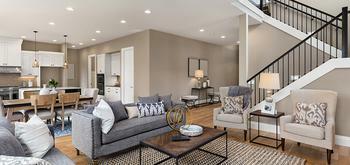 8 home staging tips to sell your next home faster
If you're in the market to sell your home, you know there's a lot to do to get your house ready to list. Staging your home is an important step that can add real value to your property for prospective buyers. Don't miss the opportunity to showcase your home in the best light. Check out our eight staging tips below.
Staging a home is the act of readying a home for the real estate process to make a property more appealing to buyers. Professional home stagers are experienced...