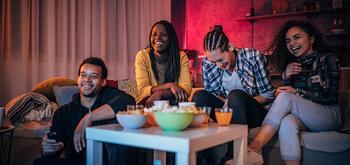 Looking to marathon a series on Netflix but can't find anything? Here is out our list of great shows to check out
It happens to all of us — we go through all our favorite series, and now we need a new one. We search through the massive list of titles and get lost in the search. If you find yourself mindlessly scrolling through Netflix, check out our list of binge-able shows. Go put on your coziest pj's and get ready for some serious viewing.
If you haven't seen this show, it's a must-watch! Set in the 1980s, Stranger Things centers around a group of kids that find themselves caught u...