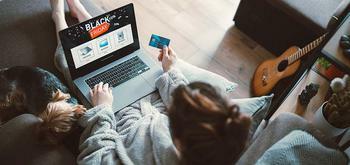 Shop smart this season with these 13 companies
The following company participates in our Authorized Partner Program: Audicus, Candid, Choice Home Warranty, Colonial Van Lines, DreamCloud, Eargo, Embrace Hearing, Endurance, Identity Guard, Kohler Walk-In Bath, Renewal by Andersen, Saatva and Tuft & Needle.
It's that time of the year again — are you prepared for the holiday (shopping) season? Black Friday is upon us, so don't sleep on these online deals, even if you're full of tryptophan from those Thanksgiving leftover...