Find the Best Pest Control in Los Angeles, CA

Top 11 Los Angeles Pest Control Companies

Accredited Partner

Terminix
Read 11,319 Reviews

Leader in pest control services. Offers customized pest protection for residential and commercial dwellings. Free inspection and 100% satisfaction guarantee included. Seasonal treatment plans available.

Get Pricing

Call Now Toll Free

(855) 722-0329

Accredited Partner

Western Exterminator Company
Read 5 Reviews

Protects homes and businesses from common pests. Specializes in treating ants, bed bugs, termites and more. Offers free inspections and a 30-day guarantee on services. Provides a pest365 service for year-round protection.

Get Pricing
A-1 Termite and Pest Control
Read Author Review

Provide termite inspections, reports and treatments with specialty removal services; plus, termite damage repair for fungus growth and wood deterioration. An initial termite inspection is free.

Bed Bug Exterminator LA King
Read Author Review

Extermination experts utilizing chemical, heat and steam solutions to eliminate bed bugs. Pest control services for common insects and wildlife also available.

Hydrex Pest Control
Read Author Review

Reliable pest control company specializing in rodents, termites and bed bugs with pet-friendly treatments. Get exclusive discounts when you book services online.

O'Connor Pest Control
Read Author Review

Get same-day service for pest control and animal trapping. Residential and commercial services are available. Request a free estimate online. Senior citizens get a discount.

Pest Innovations
Read Author Review

Provide safe alternatives to chemical pest treatments — like heat treatments for termites and bed bugs — for those who prefer to avoid fumigations. Pest control technicians also speak Spanish.

Rodent Masters
Read Author Review

Solutions that specifically target pests such as rats and mice, plus prevention methods such as "rat-proofing" a home. They also offer cleaning and decontamination services.

Stanley Pest Control
Read Author Review

Technicians with experience handle a variety of pests in residential, commercial and industrial properties. Environmentally friendly options are available. Services come with a 30-day guarantee.

Surf City Pest Control
Read Author Review

Termite treatments, rodent trapping, biting insect treatments, dead animal removal and sanitation services offered all times of the year. One-time services start at $155. Senior and military discounts available.

West Coast Termite
Read Author Review

Termite control services utilizing all the most effective systems — including Bora-Care and Termidor. They also have a construction branch to repair wood damaged by termites.

Pest removal, especially in a big city like Los Angeles, can be a hassle, but you can solve your pest problem with the right preparation and planning. Just keep in mind the type of pest you are dealing with, and what methods of removal can be used against them before you decide to move forward with any plan. Just remember that pests (like all those parking tickets you've racked up on the West Side) are a problem that doesn't get better unless you take action.
How to hire a pest control company in Los Angeles
When it comes to choosing a pest control company in Los Angeles, consider what kinds of pests you need to control and how frequently the service will likely be required. First, evaluate the severity of the infestation. Rodents and roaches are the most dangerous pests in LA because they spread diseases. Stinging insects, especially bees, can cause harm and even death for those with allergies. Spiders and ants, while irritating, are often no more than creepy crawlies. 
If you have a specific pest problem, find a company that specializes in removing that pest. You should also decide if you want any preventive pest control services. For example, you might want to guard your property against rodents seeking shelter during the colder months. Some pest problems require only one professional visit, while others require multiple.
Los Angeles pest control FAQ
What are my organic and non-toxic pest control options?

Organic pest control alternatives utilize steam and heat to remove termites, traps to remove rodents, or water-based pesticides to remove bugs.

Do landlords have to pay for bed bug extermination in Los Angeles?

Yes. By Los Angeles law, landlords have to keep a "warranty of habitability." This obligation means a landlord must maintain the human livability of whatever habitat they own.

What kinds of snakes are in Los Angeles?

Los Angeles is home to a multitude of snakes, from venomous pit vipers to deadly rattlesnakes, and also harmless snakes like garter and rat snakes.

How common are rats?

Rats are prevalent in the Los Angeles area, especially if your residence is somewhere that they can easily take shelter or find food.
Thank you, you have successfully subscribed to our newsletter!
Pest control company information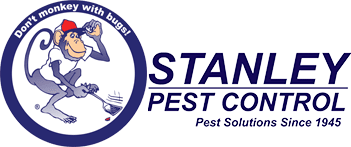 Residential and commercial treatments for ants, bats, bed bugs, bees, wasps, beetles, birds, cockroaches, flies, gophers, moles, mosquitoes, spiders, stink bugs, termites, ticks, fleas and wildlife.
Service areas: Los Angeles, Orange, Riverside, San Bernardino and Ventura counties
Hours of operation: 7 a.m. – 5 p.m., Monday – Friday; 8 a.m. – 12 p.m. on Saturdays
Phone number: 1-800-468-2847
Email: service@stanleypest.com
Address: 2555 Loma Avenue S., El Monte, CA 91733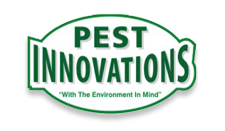 Specializes in pesticide-free heat treatments for bed bugs and termites, plus control for rodents and wildlife are available for residential and commercial properties.
Service areas: Los Angeles, Orange, Riverside and San Bernardino counties
Hours of operation: 7:30 a.m. – 6 p.m., Monday – Friday; 8 a.m. – 1 p.m. on Saturdays
Phone number: 1-855-414-7378
Email: info@pestinnovations
Address: 1157 E. Arrow Hwy, Glendora, CA, 91740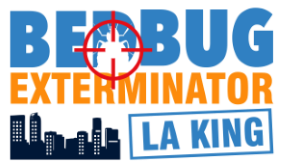 Services to eliminate bed bugs as well as ants, fleas, roaches, mice, spiders, mosquitoes, and termites for residential and commercial properties. Chemical and eco-friendly products available.
Service areas: Los Angeles and surrounding areas
Phone number: 323-283-8338
Address: 334 E 2nd St Los Angeles, CA 90012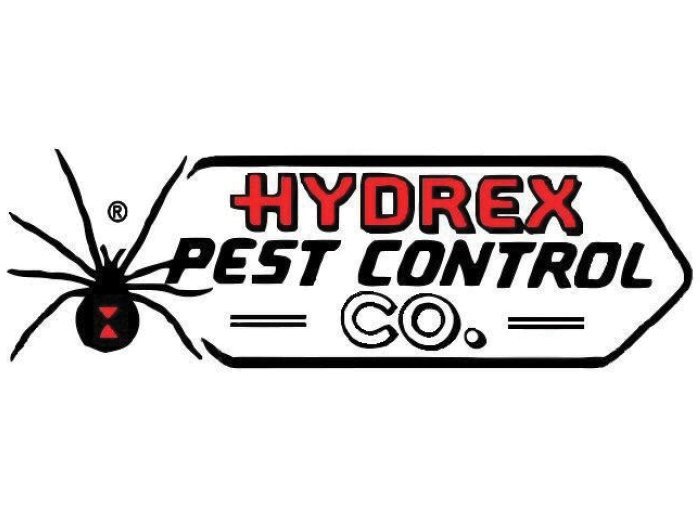 Popular services include termite, rodent and bed bug extermination. Bird control, wildlife control and pest prevention services are also available for home and businesses.
Service areas: Los Angeles and San Fernando Valley area
Hours of operation: 8 a.m. – 5 p.m., Monday – Friday; 8 a.m. – 12 p.m. on Saturdays
Phone number: 818-988-2226
Email: info@callhydrex.com
Address: 14536 Archwood St. Van Nuys, CA 91405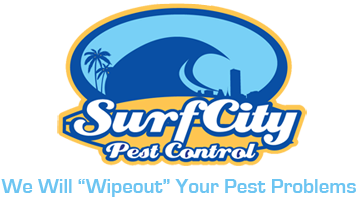 A pest control company specializing in wholesale termite fumigation, subterranean termite treatments, rodent control and eco-friendly pest management.
Service areas: Los Angeles, Orange County, parts of Riverside and parts of the Valley
Hours of operation: 8 a.m. – 5 p.m., Monday – Saturday
Phone number: 714-655-1947
Address: 228 22nd St, Huntington Beach, CA 92648

Trained pest experts for termite inspections, spot treatments, fumigation and wood repair, plus services for common area pests like ants, bed bugs and cockroaches.
Service areas: Los Angeles
Phone number: 213-388-4506
Email: a1termiteandpest@yahoo.com
Address: 1244 S. Plymouth Blvd., Los Angeles, CA 90019

Services include termite inspections, animal trapping and pest management for rodents, fleas, ticks, gophers, mice, ants, cockroaches, bees, wasps, squirrels and birds.
Service areas: Ventura County and the San Fernando Valley
Phone number: 805-574-8288
Address: 13 Dawson Dr, Camarillo, CA 93012

Offers free termite inspections and estimate on and a variety of termite removal options that are pet-friendly, environmentally safe and reliable.
Service areas: Los Angeles and Orange County
Phone number: 424-249-2013
Email: wctermite@gmail.com
Address: 1609 251st St, Harbor City, CA 90710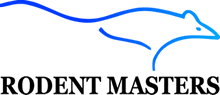 Affordable pest services for rodent control, rodent removal, clean-up, disinfection and decontamination. Technicians monitor traps for up to three weeks at a time a week.
Service areas: Los Angeles and surrounding cities
Hours of operation: 9 a.m. – 6 p.m., Monday – Friday; 9 a.m. – 3 p.m. on Saturdays
Phone number: 818-855-9136
Email: rodentmasters@gmail.com
Address: 14545 Friar St., Los Angeles, CA 91411
You're signed up
We'll start sending you the news you need delivered straight to you. We value your privacy. Unsubscribe easily.