Find the Best Credit Repair in Kansas City
Top 9 Kansas City Credit Repair Companies

Accredited Partner

Sky Blue Credit Repair
Read 118 Reviews

Charges $79 setup fee. Monthly fees start at $79. Typical customers see credit score improvement results within 30 days. Offers 90-day money-back guarantee. No cancellation charges. Available nationwide.

Get Started

Call Now Toll Free

(888) 751-6072

Accredited Partner

Credit Saint
Read 104 Reviews

Charges initial work fee from $99 to $195. Monthly fees range from $79.99 to $119.99. Provides a 90-day money-back guarantee. Refunds limited to payments made for 90 days of service only. Available nationwide.

Get Started

Call Now Toll Free

(478) 845-6310

CreditRepair.com
Read 33 Reviews

Charges one-time $14.99 fee to pull credit reports. Monthly fee is $99.95. Average credit score improvement results within six months. No money-back guarantee. Cancel account anytime. Available nationwide.

Learn More
Lexington Law
Read 1,712 Reviews

Provides free consultation and credit reports. Monthly fees range from $89.85 to $129.95. Customers see results within six months. No money-back guarantee. Cancel services anytime. Not available in Oregon or North Carolina.

Learn More
Certified Credit Experts
Read Author Review

Provides free consultations. Charges per item removed from credit report. Clients typically see results within 40 days. Track progress through 24/7 account access.

Chat with a ConsumerAffairs decision guide

Live agent
Credit Advisors Council Kansas City
Read Author Review

Offers credit repair monthly plans starting at $69.99. Specializes in credit repair, credit counseling, identity theft recovery and financial literacy. Discount for couples who sign up together.

Chat with a ConsumerAffairs decision guide

Live agent
Credit Law Center
Read Author Review

Provides free consultation. Charges one-time administrative fee of $95. Prices start at $65 for each item removed. Credit monitoring available for $20 per month. Flexible payment options.

Chat with a ConsumerAffairs decision guide

Live agent
KC Credit Services
Read Author Review

Offers free initial consultation. Charges $399 - $699 for full consultation. Ongoing credit restoration services start at $99 per month.

Chat with a ConsumerAffairs decision guide

Live agent
Patton Knipp Dean
Read Author Review

Offers free consultation and case reviews. Specializes in credit restoration after bankruptcy. Provides free credit repair services for bankruptcy clients.

Chat with a ConsumerAffairs decision guide

Live agent

Credit repair services in Kansas City
The average credit score in Kansas is 680, meaning most people in KC are drifting right below a good score. Unfortunately, Kansas City residents with lower credit scores find it challenging to qualify for reasonable housing and decent loans.
Sometimes a low credit score may not even be your fault. One of the most popular complaints the Consumer Financial Protection Bureau (CFPB) receives is the amount of inaccurate information on an individual's credit report. In fact, credit repair services are especially popular with people who have been victims of identity theft because it can be very time-consuming to dispute each fraudulent item.
The main goal of a credit repair service is to rectify this situation. These companies typically charge an initial fee to audit your credit report, then a monthly fee to continue working on your behalf to attempt to resolve issues. Other companies charge per item removed. Keep in mind that credit repair companies that guarantee an increase in your credit score or require hefty up-front payments are usually a scam.
Credit repair regulations in Kansas City
In addition to state regulations, the Credit Repair Organization Act (CROA) is a federal law that regulates credit repair companies in all states. CROA prohibits credit repair companies from making false claims about their services. Customers have grounds to sue if credit repair companies violate the CROA.
In Missouri, credit repair companies must register with the Division of Finance. Missouri law prohibits credit restoration companies from collecting payment before services have been performed unless the organization holds a bond.
In Kansas, credit restoration companies must apply for a license from the State Banking Commissioner. Credit repair companies in Kansas must also hold a bond. Licensed lawyers who offer credit repair in the state are exempt from the provisions of the Kansas Credit Services Organizations Act.
Kansas City credit repair FAQ
Is credit repair legal in Missouri and Kansas?

Credit repair is legal in both Missouri and Kansas. State and federal laws govern the conduct of credit repair organizations and prohibit them from making false claims about their services.

How much does credit repair cost in Kansas City?

Most credit repair companies in Kansas City charge a start-up fee around $30 - $100 with monthly services around $70. Attorney-based credit repair starts at $65 for each item removed, plus administrative fees and credit monitoring fees.

How can you tell if a credit repair company is a scam in Kansas City?

Any credit repair company that claims to "erase bad credit" or makes other false claims about services is acting illegally. To comply with the law, Kansas City credit repair companies must provide a written contract and cannot start work before you sign it. Companies cannot charge until services are rendered, so upfront fees are also a sign of a scam.

Where can you get a free credit report in Kansas City?

Consumers everywhere are entitled to one free credit report annually from each of the three credit reporting agencies.
Thank you, you have successfully subscribed to our newsletter!
Kansas City credit repair company information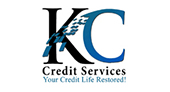 KC Credit Services works on charge-offs, collections, late pays, repossessions, foreclosures, identity theft, student or payday loans and debt relief. Clients can select from Gold, Platinum and Platinum Plus credit repair programs. Business credit programs are also available.
Service areas: Kansas City and surrounding areas
Address: 2016 Swift Street, North Kansas City, MO 64116
Phone: (816) 421-8001
Hours: M - F: 9am - 6pm
Website: kccreditservices.com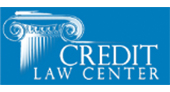 Credit Law Center performs credit repair for clients nationwide. Fees start at $65 for collections, charge-offs and repossessions. Bankruptcies, foreclosures and short sales are $120. Clients don't pay a fee until items are removed.
Service areas: Kansas City, Lee's Summit
Address: 4041 NE Lakewood Way, Suite 140, Lee's Summit, MO 64064
Phone: (816) 994-4600
Hours: M - F: 8:30am - 5pm
Website: creditlawcenter.com/credit-repair/kansas-city-credit-repair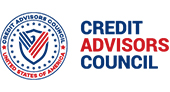 Credit Advisors Council is a nationwide organization that partners with local Kansas City partner Credit Restart. Staff can help with credit counseling services, credit repair, student loans, debt consolidation, identity theft and financial literacy. Monthly plans start at $69.99 per month.
Service areas: Kansas City and Lenexa
Address: 8700 Monrovia Street, Suite 310, Lenexa MO 66215
Phone: (816) 726-9035
Hours: 24/7
Website: creditadvisorscouncil.com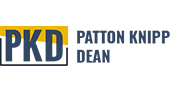 Patton Knipp Dean is a law firm that specializes in bankruptcy cases, debt collector harassment and credit report inaccuracies. After your bankruptcy case concludes, staff will continue to help you build and repair your credit at no extra charge. With several locations in Missouri and Kansas, clients can visit an office for an in-person consultation.
Service areas: Lenexa, Gladstone, St. Joseph, Emporia and Independence
Address: 12760 W 87th Street Parkway, Lenexa, KS 66215
Phone: (913) 203-4786
Hours: M - F: 9am - 5pm
Website: pattonknipp.com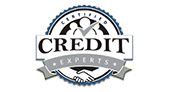 Certified Credit Experts provides credit repair services and credit counseling to help clients maintain good credit. Online software allows clients to access their accounts and check progress in real-time. Clients don't pay fees until items are removed.
Service areas: Lee's Summit, Leawood and surrounding areas
Address: 4041 N.E. Lakewood Way #150, Lee's Summit, MO 64064
Phone: (816) 994-4600
Hours: M- F: 8:30am - 5pm
Website: certifiedcreditexperts.com
You're signed up
We'll start sending you the news you need delivered straight to you. We value your privacy. Unsubscribe easily.