Best Credit Repair in Atlanta, GA
The average credit score in‌ Georgia is 654, which is 21 points lower than the national average. Atlanta residents with lower scores have a hard time securing competitive interest rates or opening new accounts with lenders. Credit repair may be an easy fix as many residents in Atlanta have low credit scores due to identity theft.

Credit repair services in Atlanta
Atlanta residents with scores below 700 often turn to credit repair agencies for credit report disputes, credit monitoring, debt negotiation and ongoing credit counseling services. Most credit repair companies charge two ways for its services — either a monthly fee or per negative item removed from your credit report.
The average credit score is
654 in Georgia
To improve your credit score, credit repair companies dispute inaccurate or outdated items on your credit report. To do this, the credit repair company of your choice performs an initial inspection of your credit report, identifies any questionable items and works with you to gather corroborating documentation. Once it has built a solid argument as to the inaccuracies on your report, the company sends this information to the credit reporting bureaus to have the wrong items removed from your report, potentially raising your score.
Atlanta credit repair regulations
Credit repair agencies are banned in Georgia, but some exceptions allow firms to operate in Atlanta. According to Georgia Code 16-9-59, credit repair service organizations must operate as a nonprofit under Chapter 501(c)(3) of the IRS Tax Code or employ licensed lawyers whose practice includes credit repair assistance.
For companies that meet one of these requirements are also federally regulated by the Credit Repair Organizations Act (CROA), a law protecting consumers from predatory business practices. Credit repair companies are forbidden from misleading consumers through inaccurate advertising and cannot request payment until services have been performed. CROA also requires written contracts between credit repair companies and their clients that can be canceled within three days of signing.
Credit repair red flags
As with any situation where a person is in need, dishonest people are looking to take advantage. When comparing your options, remember to look out for any credit repair company that asks for payment before it renders services. Companies that make unrealistic promises or ask you to engage in questionable or illegal practices are also likely scams. You should file a report with the Federal Trade Commission if you feel you may be a victim of unethical business practices.
Atlanta credit repair FAQ
Is credit repair legal in Georgia?

Credit repair companies are illegal in Georgia, with a few exceptions. A company may act as a credit repair agency if they are a 501(c)(3) nonprofit organization or operate as an attorney within the scope of their license. Otherwise, it's a misdemeanor to provide credit repair services in Georgia.

How much does credit repair cost in Atlanta?

The average cost of credit repair in Atlanta ranges from $50 - $150 per month, depending on the payment model used by your provider. Some credit repair agencies charge performance-based fees instead of a monthly fee. Other companies charge roughly $20 - $100 per item removed from your credit.

Where can I get a free credit report in Georgia?

By law, everyone is entitled to one free credit report from each of the three major bureaus each year. You can request your credit report online or contact a local credit repair agency, who usually include your reports in the initial consultation. This first meeting is generally free.
Thank you, you have successfully subscribed to our newsletter!
Atlanta credit repair company information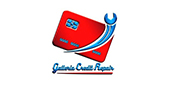 Galleria Credit Repair provides credit repair and debt settlement services. There are multiple credit repair packages available and options for those with public records, bankruptcies and collections accounts. Pricing varies on the type of credit issues, number of negative remarks and amount owed.
Location: Atlanta metro area
Address: 400 Galleria Pkwy., Ste. #1500, Atlanta, GA 30339
Phone: (470) 391-0303
Hours: M - F: 8am - 7:30pm; Sat: 8am - 3:30pm
Website: galleriacreditrepair.com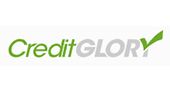 Credit Glory is a nationwide credit repair company. The company provides free phone consultations or in-person meetings for people in Atlanta. Most of its clients see a credit score improvement between 35 - 180 days after partnering with this company. It offers a 90-day money-back guarantee if the company isn't able to remove any negative remarks from your credit report.
Location: Atlanta metro area
Address: 1100 W Peachtree St. NE, Ste. #205, Atlanta, GA 30309
Phone: (713) 766-1595
Hours: M - F: 8am - 8pm; Sat - Sun: 8am - 5pm
Website: creditglory.com/atlanta/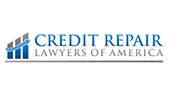 The Credit Repair Lawyers of America is a team of legal experts who file lawsuits against companies that incorrectly damage consumers' credit scores. The guilty company or companies responsible for the damage pay all costs and fees, so these services are provided at no expense to you. Call for a free credit report review.
Location: Atlanta metro area
Address: 3355 Lenox Rd., Ste. #750, Atlanta, GA 30326
Phone: (404) 591-6680
Hours: M - F: 8am - 5pm; Closed Sat and Sun
Website: http://creditrepairlawyersam.com/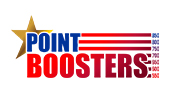 Point Boosters Credit Repair is a veteran-owned company providing free credit consultations and money-back guarantees to ensure that you're satisfied with the service you receive. It provides credit education and training to help maintain your credit health long-term. Cases are resolved within six months, with most taking between 90 to 180 days. Clients only pay for items that are removed or corrected on their credit report.
Location: Atlanta metro area
Address: 2295 Parklake Dr. NE #572, Atlanta, GA 30345
Phone: (888) 407-1207
Hours: M - F: 8:30am - 6:30pm; Sat: 9:30am - 1pm; Sun: Closed
Website: http://pointboosters.com/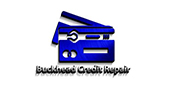 Buckhead Credit Repair is a local credit repair company with six credit repair packages available. Its payment plans are flexible and can be customized to every budget, with most credit repair cases resolving up 30 to 60 days. The company provides a six-month warranty on all credit repair services. Buckhead Credit Repair is connected to a network of FDCPA lawyers who can represent you in the event of credit violations.
Location: Atlanta metro area
Address: 3500 Lenox Rd. NE, Ste. #1500, Atlanta, GA 30326
Phone: (470) 391-0300
Hours: M - Sat: 9am - 7pm; Sun: Closed
Website: http://buckheadcreditrepair.com/
You're signed up
We'll start sending you the news you need delivered straight to you. We value your privacy. Unsubscribe easily.
Comparing
×