Consumers will receive the refund if their baggage does not arrive within 12 hours of the intended arrival time
07/27/2016
|
ConsumerAffairs

By Christopher Maynard
Christopher Maynard is a New York-based writer and editor who ... Read Full Bio→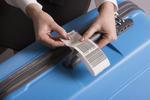 It's not an uncommon story – your flight touches down at its final destination, but your baggage didn't make it in time for the connecting flight. It's a major source of frustration for frequent fliers, who pay good money to make sure their belongings arrive in a timely fashion.
In order to address this problem -- at least partially -- a new law has been passed this month that requires airlines to refund baggage fees if bags are delayed, according to an Atlanta Journal C...
More
However, it was not a good month for tarmac delays
07/18/2016
|
ConsumerAffairs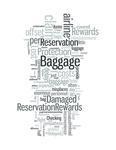 Complaints about airline service were waaaay down in May from the same month a year earlier.
The Department of Transportation (DOT) says it received just 1,134 complaints from consumers, a drop of 24.0% from May 2015, but up just 1.07% from April 2016.
That's not the only good news. The carriers canceled a minuscule 0.5% of their scheduled domestic flights during the month, the third lowest on record. In May 2015, the cancellation rate was 1.1%, and in April 2016, it was ...
More
Sort By