Agents will mingle with passengers at three gates in Atlanta
07/28/2017
|
ConsumerAffairs

By Mark Huffman
Mark Huffman has been a consumer news reporter for ConsumerAffairs ... Read Full Bio→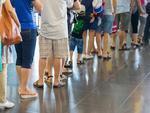 To meet the challenges of airport congestion and to improve passengers' boarding experience, Delta Airlines says it is experimenting with a new approach at its Atlanta hub.
Delta says the changes are designed to streamline the boarding process and will get a tryout at three gates on the T Concourse at Atlanta's Hartsfield Jackson Airport.
First, the check-in counters are getting smaller. Mobile agent pods will have a smaller footprint than traditional gate counters, which...
More
Customers will now be notified if their baggage is delayed and advised on steps they can take
07/28/2017
|
ConsumerAffairs

By Christopher Maynard
Christopher Maynard is a New York-based writer and editor who ... Read Full Bio→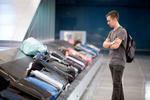 Nothing annoys air travelers quite so much as arriving at their destination only to get stuck waiting at baggage claim for luggage that never comes. While airline companies are constantly striving to reduce the amount of lost or delayed luggage, many are also looking into ways of promptly notifying customers when something goes wrong.
Yesterday, American Airlines announced that it will be doing just that with the introduction of its Customer Baggage Notification (CBN) sy...
More
Sort By