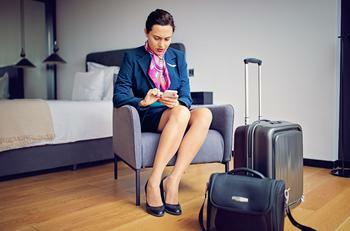 Officials claim crew members are 'sleeping in airports and outside of baggage claim'
A labor union has filed a grievance against American Airlines, saying flight attendants and pilots aren't getting to "safe and comfortable" hotels during their layovers due to inadequate arrangements on the part of the carrier. 
The Association of Professional Flight Attendants (APFA), a labor union representing 40,000 American Airlines pilots and flight attendants, said hotel booking and transportation delays have caused some crew members to miss out on sleep. 
"We have ...