However, airlines will soon have to adapt to new security measures
07/18/2017
|
ConsumerAffairs

By Christopher Maynard
Christopher Maynard is a New York-based writer and editor who ... Read Full Bio→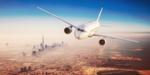 Back in March, the U.S. Transportation Department imposed a ban that prohibited electronic devices from airline cabins on some flights originating in Middle Eastern countries. The news was not received well by critics, who said that the new rule would put a strain on U.S. relations with foreign nations and business interests.
But just last month, the Department of Homeland Security announced new security measures for commercial flights coming to the U.S., and among the c...
More
Mother of four month-old said the child overheated as cabin temperatures spiked
06/30/2017
|
ConsumerAffairs

By Mark Huffman
Mark Huffman has been a consumer news reporter for ConsumerAffairs ... Read Full Bio→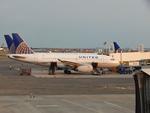 Parents have been told repeatedly not to leave young children in a hot car, and most by now have gotten the message.
So the mother of four month-old Owen France was very concerned when their United Airlines flight was delayed on the tarmac Thursday afternoon at Denver International Airport and the cabin temperature began to spike.
The child's mother, Emily France, said her son's body temperature rapidly rose to the point that he became overheated. During the nearly two-ho...
More
Sort By