An internal probe has shed more light on what went wrong leading up to the two deadly Boeing crashes
05/14/2019
|
ConsumerAffairs

By Sarah D. Young
Sarah D. Young has been a columnist for a blog ... Read Full Bio→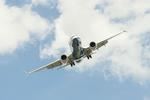 Senior officials at the Federal Aviation Administration (FAA) reportedly did not review crucial safety assessments of Boeing's 737 MAX flight-control systems prior to the fatal crashes that occurred in October and March, The Wall Street Journal reported Tuesday.
The internal review that yielded this finding also suggested that, during the MAX certification process, Boeing didn't label the aircraft's new stall-prevention feature as a system that could cause disastrous eve...
More
The company aims to eventually offer free Wi-Fi across all cabins
05/13/2019
|
ConsumerAffairs

By Sarah D. Young
Sarah D. Young has been a columnist for a blog ... Read Full Bio→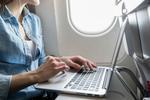 Delta Airlines on Monday kicked off a two-week trial of free Wi-Fi to all passengers on 55 of its flights. The airline says its goal is to eventually offer complimentary Wi-Fi on all domestic flights.
At the end of its initial trial on select flights, Delta hopes to have gleaned insight into how well its system can support Wi-Fi and the way passengers use it. The carrier is aware that offering Wi-Fi free of charge will lead to a significant increase in the number of cus...
More
Sort By