Trump administration gives approval over bitter industry opposition
02/23/2017
|
ConsumerAffairs

By Mark Huffman
Mark Huffman has been a consumer news reporter for ConsumerAffairs ... Read Full Bio→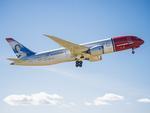 Travel between the U.S. and Europe isn't exactly cheap. That is, unless you get booked on one of Norwegian Air's newly-approved flights between the U.S. and Ireland and the UK, for $65 one-way.
The Trump administration has given the green light for the low fares after a protracted political battle. The application, which the Obama administration called one of the most complicated ever, was bitterly opposed within the airline industry and took three years to complete. The...
More
Flight cancellation, mishandled baggage, and bumping rates improved over 2015
02/23/2017
|
ConsumerAffairs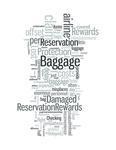 The air traveling public had less to gripe about in 2016.
The Transportation Department's (DOT) Air Travel Consumer Report shows carriers canceled just 1.17% of their scheduled domestic flights last year -- compared with 1.5% in 2015 and the lowest in the 22 years with comparable numbers.
The previous low was 1.24% in 2002. Airlines canceled 1.6% of their scheduled domestic flights this past December, versus 1.7% a year earlier, but up from the 0.3% rate the month before....
More
Sort By