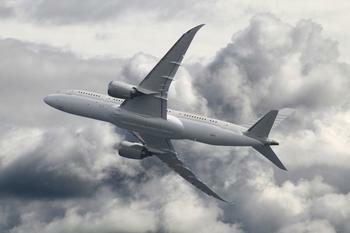 The company claims it's taking greater care when building its planes
Boeing's headaches are moving from its 737 jets to its Dreamliner 787 model. The aviation manufacturer admitted on Thursday that some titanium components designed for the 787 were improperly manufactured over the past three years. 
"While our investigation is ongoing, we have determined that this does not present an immediate safety of flight concern for the active in-service fleet," the company said. Nonetheless, it has notified the Federal Aviation Administration (FAA)...