Ft. Lauderdale shooting raises the issue once again
01/09/2017
|
ConsumerAffairs

By Mark Huffman
Mark Huffman has been a consumer news reporter for ConsumerAffairs ... Read Full Bio→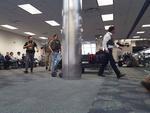 The fatal attack at the Ft. Lauderdale, Fla., airport Friday has sparked new concerns about passenger safety, with passenger groups, TSA officers and lawmakers all calling for tighter security in non-secure areas -- the parts of airports that are accessible to the general public, which includes baggage claim areas in many airports. 
Five people were killed and eight others wounded last week when a man opened fire in a baggage claim area. Authorities say a 26-year-old Ira...
More
Consumers will no longer be able to earn miles for one company by flying with the other
12/20/2016
|
ConsumerAffairs

By Christopher Maynard
Christopher Maynard is a New York-based writer and editor who ... Read Full Bio→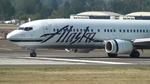 Alaska Airlines' merger with Virgin America has done a fair job of shaking up the airline industry. Not only is the combined company now the fifth-largest airliner in the United States, but consumers – especially those on the West Coast – have a new option when it comes to traveling anywhere in the world.
However, as one new deal begins another seems destined to fade away. Both Alaska Airlines and Delta Airlines have announced that their longtime partnership is coming to...
More
Sort By