A message exchange between Boeing pilots two years ago hinted at safety concerns regarding the plane's flight control system
10/21/2019
|
ConsumerAffairs

By Sarah D. Young
Sarah D. Young has been a columnist for a blog ... Read Full Bio→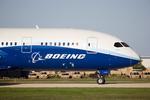 A Boeing pilot admitted to "unknowingly" lying to regulators in 2016 about the safety of 737 Max jets, which have been grounded since mid-March in the wake of two fatal crashes. 
In messages released Friday, Boeing's former chief technical pilot for the 737 complained to a colleague about the safety system, which is believed to be at least partly to blame for the accidents. Pilot Mark Forkner said in the messages that the MCAS software was making the plane difficult to c...
More
The move might not be worth fretting over since the airline has other fare levels that are even better
10/14/2019
|
ConsumerAffairs

By Gary Guthrie
Gary Guthrie covers technology and travel for the ConsumerAffairs news ... Read Full Bio→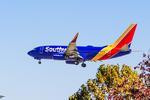 Travelers are always looking for a little advantage -- free checked baggage, a perk their rewards card will afford them, or a discounted fare -- anything that will make them feel like they got some sort of "deal."
For seniors (65+) who fly Southwest Airlines, one of those perks is going away.
For what seems like forever, Southwest has offered seniors a special rate. As an example, when ConsumerAffairs ran a test reservation on Southwest.com, flying from Chicago Midway to ...
More
Sort By