Travelers may soon be subjected to a credit card sales pitch at 30,000 feet
07/16/2018
|
ConsumerAffairs

By Mark Huffman
Mark Huffman has been a consumer news reporter for ConsumerAffairs ... Read Full Bio→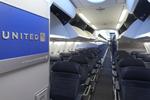 On the ground, most of us are subjected to relentless sales pitches every day, from robocalls to pop-up ads on the internet.
But if you think taking an airline flight will give you a couple of hours of peace from the endless selling, you could be wrong. At least two major airlines are enlisting flight attendants to pitch the airline's credit card to a captive audience, buckled in at 30,000 feet.
United is the latest airline to turn its flight attendants into sales personn...
More
Airlines look to the international market in hopes of new growth
07/12/2018
|
ConsumerAffairs

By Gary Guthrie
Gary Guthrie covers technology and travel for the ConsumerAffairs news ... Read Full Bio→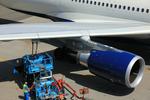 Delta Air Lines has decided to pull back on its flight schedule starting this fall thanks to rising fuel costs.
In the wake of a $2 billion bump in its 2018 fuel bill and a $183 million dip from the June 2017 quarter, the company is hoping its short-term cuts will have a healthier impact long-term.
"We have seen early success in addressing the fuel cost increase and offset two-thirds of the impact in the June quarter," said Ed Bastian, Delta's Chief Executive Officer.  "W...
More
Sort By