The suit argues that the law is unconstitutional for Washington-based airline employees
02/08/2018
|
ConsumerAffairs

By Sarah D. Young
Sarah D. Young has been a columnist for a blog ... Read Full Bio→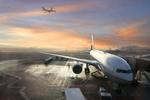 A group of airlines including Alaska Airlines, United Airlines, and Southwest Airlines is suing Washington state over its mandatory paid sick leave law.
Airlines for America argues that the new sick leave law, which went into effect Jan. 1, goes against the federal Airline Deregulation Act and could increase costs and delays for travelers due to overlapping regulations and requirements.
"Airlines cannot operate their nationwide systems properly if flight crews are subject...
More
The app now predicts delays and shows what's included in economy fares
02/01/2018
|
ConsumerAffairs

By Mark Huffman
Mark Huffman has been a consumer news reporter for ConsumerAffairs ... Read Full Bio→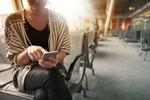 Google has tweaked its Google Flights app, adding predictions about airline flight delays and spelling out more clearly what's included in basic economy fares.
"One of the most stressful parts of traveling happens between heading to the airport and waiting to board your flight, as you start checking to see if your flight is on time," the company writes in its blog. "Flights already shows delays, and now we're sharing reasons for those delays and delay predictions too."
Us...
More
Sort By