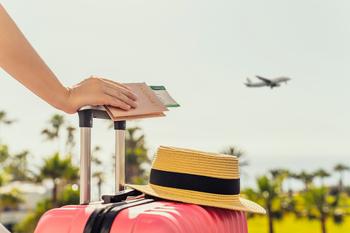 App up to make sure you're in sync with your plans
With Memorial Day behind us, the busy summer travel season has officially begun - with TSA airport volumes already exceeding pre-pandemic levels.
In the wake of thousands of flights being delayed across the U.S. last week, many travelers are asking, should we expect another hectic summer of travel?
In a word, yes. In its new Summer Disruption Outlook, the experts behind travel app Hopper dug into all the TSA data from last summer to come up with a ranking of the U.S. airp...