It may still be a few more months before the jets are approved to return to service
05/20/2019
|
ConsumerAffairs

By Sarah D. Young
Sarah D. Young has been a columnist for a blog ... Read Full Bio→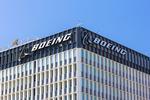 Boeing, which recently admitted that faulty data from simulator software was a factor in the two deadly 737 MAX crashes that occurred just five months apart, has announced that it's made corrections to the software.
"Boeing has made corrections to the 737 MAX simulator software and has provided additional information to device operators to ensure that the simulator experience is representative across different flight conditions," Boeing spokesman Gordon Johndroe said in ...
More
An internal probe has shed more light on what went wrong leading up to the two deadly Boeing crashes
05/14/2019
|
ConsumerAffairs

By Sarah D. Young
Sarah D. Young has been a columnist for a blog ... Read Full Bio→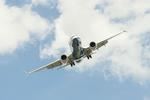 Senior officials at the Federal Aviation Administration (FAA) reportedly did not review crucial safety assessments of Boeing's 737 MAX flight-control systems prior to the fatal crashes that occurred in October and March, The Wall Street Journal reported Tuesday.
The internal review that yielded this finding also suggested that, during the MAX certification process, Boeing didn't label the aircraft's new stall-prevention feature as a system that could cause disastrous eve...
More
Sort By