New survey results put simple, efficient, and seamless at the top of passengers' wish list
10/12/2018
|
ConsumerAffairs

By Gary Guthrie
Gary Guthrie covers technology and travel for the ConsumerAffairs news ... Read Full Bio→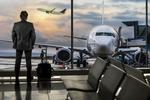 The International Air Transport Association (IATA) has released the results from its latest Global Passenger Survey (GPS), and all arrows point to maximizing the ever-changing digital world of the consumer.
After combing through the 10,000+ responses, the overriding takeaway from the survey was airline customers wanting a "seamless journey" -- and they'd like most of that seamlessness in digital form.
The flier's message to the airlines is clear. As one of the survey resp...
More
The hoops support-needed fliers have to jump through continues to grow, but airlines feel it's in everyone's best interest to curb abuse of the policy
10/08/2018
|
ConsumerAffairs

By Gary Guthrie
Gary Guthrie covers technology and travel for the ConsumerAffairs news ... Read Full Bio→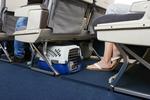 Spirit Airlines joins JetBlue, Delta, American, Southwest in the list of airlines that have placed new limits on animals traveling with passengers in the last few months.
Effective October 15, Spirit's new policy requires passengers to a) give the airline a minimum of 48 hours notice that they intend to travel with a support animal, and b) provide the necessary documentation.
Prior to its policy change, a Spirit passenger was only required to produce a letter from a docto...
More
Sort By