JetBlue recently apologized for breaking a passenger's wheelchair in a case that was only publicly known due to social media
11/13/2018
|
ConsumerAffairs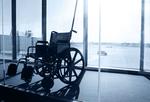 Like many other consumer horror stories that end in a corporate apology, it took the work of incensed social media users for JetBlue to publicly acknowledge that it shouldn't have given a passenger's custom wheelchair away to the wrong person.
"The customer did not have the experience we want to provide to our customers who use wheelchairs and we've apologized to her for the stress and inconvenience this situation caused," JetBlue's press team tells ConsumerAffairs in a ...
More
The United Airlines catering facility in Newark posed a 'major public health risk,' according to whistle-blowing employees
10/31/2018
|
ConsumerAffairs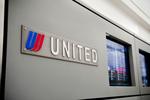 Several months ago, on August 31, United Airlines had a seemingly innocuous announcement. Listeria, a nasty food-borne pathogen, was found in a kitchen cooler at a United Airlines catering facility in Newark, New Jersey. It never touched food and the bacteria was quickly contained, the airline added.
A new lawsuit filed by a group of employees now alleges that there was much more to that story. The employees at the United Airlines catering facility in Newark say that the...
More
Sort By