Landing jet nearly crashed into four other airliners last month
08/03/2017
|
ConsumerAffairs

By Mark Huffman
Mark Huffman has been a consumer news reporter for ConsumerAffairs ... Read Full Bio→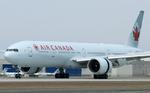 Airline crashes, once almost commonplace, are now pretty rare. Better training, better equipment, and enhanced safety protocols have saved countless lives in the last two decades.
But that's not to say that there haven't been some extremely close calls, the most recent occurring last month at San Francisco International Airport.
A report from the National Transportation Safety Board (NTSB) reveals an Air Canada jet that was landing at the airport very nearly crashed into ...
More
Official statistics show there were more incidents a decade ago
08/02/2017
|
ConsumerAffairs

By Mark Huffman
Mark Huffman has been a consumer news reporter for ConsumerAffairs ... Read Full Bio→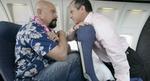 "Air rage" is a recently-coined term for people on airliners who go a little crazy, cause a disturbance, and sometimes pose a threat to other passengers and crew members. It seems each week brings another story about it.
Just last week a passenger aboard a Spirit Airlines flight reportedly stripped naked during the boarding process. This was before the flight had even left the ground. In another case, a young passenger reportedly tried to open the emergency door once the...
More
Sort By