On-time arrival and cancellation rates were mixed
10/20/2016
|
ConsumerAffairs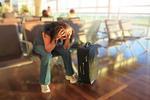 Getting off the ground in August was something of challenge if you were traveling by commercial airline.
According to the Department of Transportation's (DOT) Air Travel Consumer Report, there were 15 tarmac delays of more than three hours on domestic flights and five delays of more than four hours on international flights.
DOT is investigating the delays.
The carriers posted an on-time arrival rate of 77.6% during the month, an improvement from the rate of 75.2% a month e...
More
Airlines must also more accurately report on-time arrival rates and other measures
10/19/2016
|
ConsumerAffairs

By Christopher Maynard
Christopher Maynard is a New York-based writer and editor who ... Read Full Bio→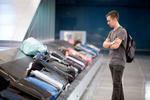 A new set of regulations passed by the Obama administration will come as welcome news to air travelers who feel they've been nickeled and dimed by excessive fees.
Announced on Wednesday, the new consumer protection rules will guarantee refunds on baggage fees if an airline delays returning luggage after a flight.
Additionally, airliners will be charged with more accurately reporting on-time arrival rates, the number of bungled wheelchair requests, and the rate of lost or ...
More
Sort By