Estimated traffic is up 4% this spring
03/20/2017
|
ConsumerAffairs

By Mark Huffman
Mark Huffman has been a consumer news reporter for ConsumerAffairs ... Read Full Bio→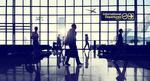 With an improving economy, you can expect the nation's airports to be more crowded this spring.
Airlines For America (A4A), a trade group representing U.S. airlines, estimates 145 million passengers will fly on U.S.-based carriers between March 1 and April 30. That amounts to nearly 2.4 million a day and would represent a 4% increase over last year.
"There has never been a better time to fly, as evidenced by the record levels of traffic U.S. airlines saw in 2016 and will ...
More
A security incident in Florida caused massive tarmac delays
03/16/2017
|
ConsumerAffairs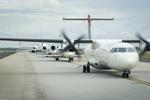 Getting off the ground was a major challenge in some areas if you were flying anywhere during January.
According to the Transportation Department's (DOT) Air Travel Consumer Report (ATCR), airlines reported 30 tarmac delays of more than three hours on domestic flights and 12 delays of more than four hours on international flights.
Fourteen of those long domestic delays and eight of the delays on foreign flights international were at occurred at Fort Lauderdale-Hollywood I...
More
Sort By