J.D. Power study suggests most consumers don't
08/16/2018
|
ConsumerAffairs

By Mark Huffman
Mark Huffman has been a consumer news reporter for ConsumerAffairs ... Read Full Bio→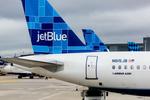 Travel rewards credit cards have become highly popular in recent years, but a new study suggests consumers have little understanding of airline loyalty programs, run by the airlines themselves, and are missing out on important benefits.
The just-released J.D. Power 2018 Airline Loyalty Program Satisfaction Study found that about half of the consumers enrolled in airline loyalty programs don't fully understand how to earn or redeem their points or miles.
Even 30 percent of...
More
'Emotional support' animals will be limited to dogs and cats
08/15/2018
|
ConsumerAffairs

By Mark Huffman
Mark Huffman has been a consumer news reporter for ConsumerAffairs ... Read Full Bio→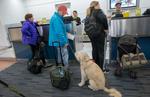 Southwest Airlines is the latest airline to limit the types of animals that passengers can bring aboard aircraft.
The airline has issued a set of updated policies for transporting trained service and emotional support animals in the aircraft cabin. The changes go into effect Monday, September 17.
It follows other airlines making similar adjustments to their policies after some consumers complained that existing policies were being abused.
"We welcome emotional support and ...
More
Sort By