Travelers taking a transcontinental flight may be treated to a free meal on an upcoming trip
12/08/2016
|
ConsumerAffairs

By Christopher Maynard
Christopher Maynard is a New York-based writer and editor who ... Read Full Bio→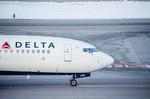 At the beginning of the month, we reported the results of a study by New York's Hunter College that assessed which airlines had the best food. While Virgin America took top honors, Delta Airlines came in a close second for its low-calorie and vegan options.
While having high marks on food quality is nice, many fliers today must pay extra for an in-flight meal if they're flying coach and going on a long flight. However, Delta has recently said that it will be testing comp...
More
The firm is accused of running unauthorized flights
12/07/2016
|
ConsumerAffairs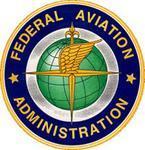 The next time you decide to fly to the islands for some sun and fun, you might want to take a close look at the airline you've chosen.
The Federal Aviation Administration (FAA) is proposing a civil penalty of $218,700 civil against Resorts World Aviation and Resorts World Bimini.
The companies are accused of flying passengers without an FAA air carrier certificate or with pilots who had not been trained and checked for commercial operations.
According to the agency, Resort...
More
Sort By