The five-year agreement would give mechanics a 20 percent raise effective April 1
03/18/2019
|
ConsumerAffairs

By Sarah D. Young
Sarah D. Young has been a columnist for a blog ... Read Full Bio→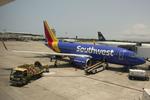 Over the weekend, Southwest Airlines and its mechanics union reached a tentative agreement for a new contract. The proposed agreement comes more than six years after the carrier began negotiations with the union representing its roughly 2,400 mechanics.
The Federal Aviation Administration (FAA) warned recently that the airline's contentious relationship with its mechanics was to blame for an "unprecedented" number of canceled flights.
Southwest said its mechanics were for...
More
An investigation is focusing on automatic flight control software
03/18/2019
|
ConsumerAffairs

By Mark Huffman
Mark Huffman has been a consumer news reporter for ConsumerAffairs ... Read Full Bio→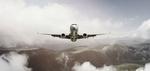 From the first moments following this month's crash of an Ethiopian Airlines jet, suspicion centered on the aircraft itself -- a new Boeing 737 Max 8 jet. Five months earlier, a Lion Air 737 Max 8 had crashed into the sea.
On Sunday, the Ethiopian Minister of Transport announced that a preliminary investigation had found "similarities" between the two disasters. The aircraft has been grounded worldwide while the investigation continues.
Over the weekend, The Wall Street J...
More
Sort By