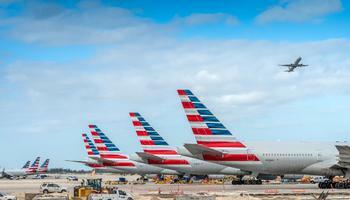 Smaller airports in the West are being impacted the most
Reports of delays of jet fuel supplies at some small and midsize airports, a shortage of trucks and truck drivers, and a skyrocketing travel demand are forcing American Airlines to ask its pilots to conserve where they reasonably and safely can. On Monday, the company said to stretch out its available fuel supply, it might have to add in some quick stopovers. 
The airline said flight disruptions stemming from the fuel supply issue have been "minimal" so far and that zero...