Researchers say reducing the amount of contact between passengers could be the key
09/08/2017
|
ConsumerAffairs

By Christopher Maynard
Christopher Maynard is a New York-based writer and editor who ... Read Full Bio→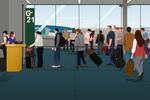 When major disease epidemics strike, airlines are often forced to shut down travel between countries to stop outbreaks from spreading. But a recent study by Florida State University (FSU) researchers shows that changing boarding procedures could drastically reduce transmissions rates.
Ashok Srinivasan, a computer science associate professor, and his team found that the current zoned boarding procedures used by many airlines plays a major role in the spread of disease. To...
More
Landing jet nearly crashed into four other airliners last month
08/03/2017
|
ConsumerAffairs

By Mark Huffman
Mark Huffman has been a consumer news reporter for ConsumerAffairs ... Read Full Bio→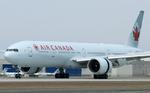 Airline crashes, once almost commonplace, are now pretty rare. Better training, better equipment, and enhanced safety protocols have saved countless lives in the last two decades.
But that's not to say that there haven't been some extremely close calls, the most recent occurring last month at San Francisco International Airport.
A report from the National Transportation Safety Board (NTSB) reveals an Air Canada jet that was landing at the airport very nearly crashed into ...
More
Sort By