No short-term safety concerns have been voiced, but reports of issues with Southwest's 737s continue
02/18/2019
|
ConsumerAffairs

By Gary Guthrie
Gary Guthrie covers technology and travel for the ConsumerAffairs news ... Read Full Bio→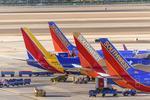 Inside of a week's time, Southwest Airlines has been on quite a rollercoaster ride. First, it raised a toast to news that its employees earned $544 million in profit sharing, then had to stare down a public relations nightmare over 100 cancelled flights, a thousand delayed flights, and reports that the airline told its mechanics that, despite those unexpected groundings, they better show up for work or look elsewhere for a paycheck.
"The uptick in maintenance items we ex...
More
The strategy is neither illegal or immoral insists one airfare deal aggregator
02/13/2019
|
ConsumerAffairs

By Gary Guthrie
Gary Guthrie covers technology and travel for the ConsumerAffairs news ... Read Full Bio→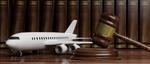 In an interesting twist, Lufthansa has filed a lawsuit against a passenger for leveraging a ploy that seasoned flyers use to cop cheaper fares.
CNN reports that Lufthansa has dragged a passenger into court for not showing up to the last leg of his ticketed journey. While that might seem like an innocent enough act, the German airline claims that the passenger was trying to leverage the "hidden city" ticket trick, a method experienced airline passengers employ to get chea...
More
Sort By