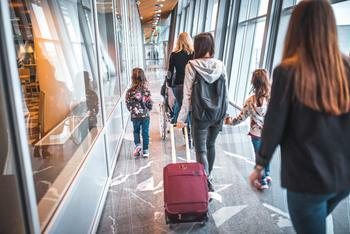 And, don't forget there are new rules regarding families traveling together and flights that are delayed or canceled
For the next few weeks, airports are going to be bustling with travelers trying to get to their spring break destinations, but AirHelp, an air passenger rights company, says that some airports aren't equipped to handle the influx.
Based on its data of airports with the most flight disruptions in the month of February – AirHelp says it's putting travelers on alert that they should be prepared to sit and wait at certain airports.
At the top of the list of airports with the ...