The carrier says the 'unprecedented number of out-of-service aircraft' is due to problems with the group
02/20/2019
|
ConsumerAffairs

By Sarah D. Young
Sarah D. Young has been a columnist for a blog ... Read Full Bio→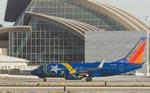 Over the last week, Southwest Airlines has canceled over 600 flights and delayed over 1,000 others -- more than any other U.S. airline and double its own daily average, according to flight-tracking site FlightAware.
The unusually high number of out-of-service aircrafts prompted the carrier to issue a 'state of emergency" earlier this week. In an interview with CNBC, a spokesperson for Southwest acknowledged the "slight increase" in flight cancellations and attributed it...
More
Questions of bullying and discrimination continue to be raised
02/19/2019
|
ConsumerAffairs

By Gary Guthrie
Gary Guthrie covers technology and travel for the ConsumerAffairs news ... Read Full Bio→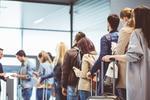 In a 7-3 vote on Thursday, a federal appeals court said that American Muslims who found themselves on the "No-Fly List" because they refused to become a government informant can file lawsuits against FBI agents and seek monetary damages.
The plaintiffs -- which include all U.S. citizens or permanent residents born abroad --  had sought damages under the Religious Freedom Restoration Act, a 1993 United States federal law that "ensures that interests in religious freedom a...
More
Sort By