Witnesses say the flight attendant hit a mother holding a baby with a stroller
04/23/2017
|
ConsumerAffairs

By Mark Huffman
Mark Huffman has been a consumer news reporter for ConsumerAffairs ... Read Full Bio→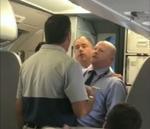 Just two weeks after United Airlines set off a social media firestorm by forcibly removing a passenger from a flight, American Airlines finds itself in damage control mode as well.
According to several passengers who were in the process of boarding American Airlines Flight 591 at San Francisco, a male flight attendant grabbed a stroller from a female passenger who was in the process of boarding, while holding her small child.
According to witnesses, the flight attendant t...
More
It's an easy way to learn what you should expect from your airline
04/19/2017
|
ConsumerAffairs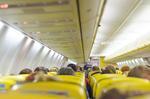 The  Department of Transportation (DOT) has a new tool to help consumers understand their rights when traveling by air.
The "flights and rights" microsite contains information on what airlines can and cannot do when it comes to things like flight cancellations, tarmac delays, and overbooking, just to mention a few.
Meanwhile, air travelers had an easier time getting where they were going during February.
According DOT's Air Travel Consumer Report, airlines canceled just 1....
More
Sort By