Getting the aircraft back in the air is one thing, but travelers also have to be convinced they'll be safe
01/20/2020
|
ConsumerAffairs

By Gary Guthrie
Gary Guthrie covers technology and travel for the ConsumerAffairs news ... Read Full Bio→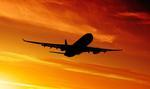 Boeing has not only taken a public relations hit from its involvement in the fatal crashes of its 737 MAX aircraft; it has also taken a financial hit.
Anticipating that the near-$10 billion ding its bottom line took will grow even larger when its fourth quarter 2019 financials are released, the aircraft manufacturer is reportedly talking to banks about borrowing enough to offset the sting of that loss. The company has already secured a little more than half of that $10 b...
More
The need to train pilots after an FAA investigation will likely prolong the grounding
01/17/2020
|
ConsumerAffairs

By Christopher Maynard
Christopher Maynard is a New York-based writer and editor who ... Read Full Bio→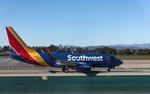 Boeing's 737 MAX planes have received plenty of press lately for additional safety issues and revelations that its employees thought the plane was unsafe. So, it's only natural that airline companies would respond by creating some more distance.
That's what Southwest Airlines did on Thursday. The carrier announced that it would be extending the removal of MAX flights from its schedule to June 6. It previously said it would ground these flights through April.
"Based on con...
More
Sort By