People who purchased a $400 smart suitcase are out of luck
05/11/2018
|
ConsumerAffairs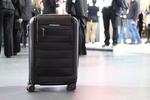 Internet-connected "smart" suitcases have been the subject of media hype for several years thanks to press-savvy brands like BlueSmart Luggage, the company that claimed to be the original inventor of smart luggage.
BlueSmart got off the ground with $2.2 million raised through the crowdfunding site IndieGogo and the promise of a $400 suitcase that had more capabilities than a smartphone.
Less than a year ago, BlueSmart was featured in the New York Times, with chief executi...
More
The pilot told passengers that this sort of thing 'isn't uncommon'
05/08/2018
|
ConsumerAffairs

By Sarah D. Young
Sarah D. Young has been a columnist for a blog ... Read Full Bio→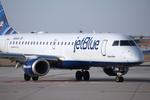 A JetBlue flight destined for Tampa, Florida made an emergency landing on Sunday due to a damaged window.
An outer layer of the cockpit windscreen was damaged, and flight 1052 was diverted to Fort Lauderdale out of "an abundance of caution," according to JetBlue Corporate Communications.
"On May 6, JetBlue flight 1052 from San Juan to Tampa diverted to Fort Lauderdale in an abundance of caution following a report of damage to one of the outer layers of the cockpit windsc...
More
Sort By