The firm is accused of running unauthorized flights
12/07/2016
|
ConsumerAffairs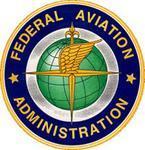 The next time you decide to fly to the islands for some sun and fun, you might want to take a close look at the airline you've chosen.
The Federal Aviation Administration (FAA) is proposing a civil penalty of $218,700 civil against Resorts World Aviation and Resorts World Bimini.
The companies are accused of flying passengers without an FAA air carrier certificate or with pilots who had not been trained and checked for commercial operations.
According to the agency, Resort...
More
Overhead storage should be free regardless of the ticket price, he says
12/06/2016
|
ConsumerAffairs

By Christopher Maynard
Christopher Maynard is a New York-based writer and editor who ... Read Full Bio→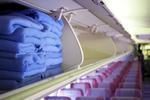 Last month, United Airlines released information on its new Basic Economy fare. It immediately garnered attention from regulators and fliers due to a provision that limits the amount of carry-on baggage that can be brought on the plane.
Under the new fare, fliers would only be allowed to bring one small item with them into the cabin, measuring a maximum of 9 inches by 10 inches by 17 inches. The items would need to be stored under the seat, and if it didn't fit, then the...
More
Sort By