The agency's analysis raises questions about why the plane was allowed to keep flying after the first fatal crash
12/11/2019
|
ConsumerAffairs

By Sarah D. Young
Sarah D. Young has been a columnist for a blog ... Read Full Bio→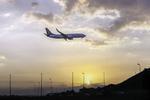 An internal review carried out by the Federal Aviation Administration (FAA) in the wake of the fatal Lion Air crash last October found that Boeing 737 MAX jets were far more likely to be involved in future crashes than Boeing regulators stated publicly, according to The Wall Street Journal. 
The FAA concluded last fall that additional crashes of the jets could have averaged one every two or three years, or 15 similar incidents globally in the next 30 to 45 years, if the ...
More
Recertification is only one of the obstacles the jet faces
12/11/2019
|
ConsumerAffairs

By Mark Huffman
Mark Huffman has been a consumer news reporter for ConsumerAffairs ... Read Full Bio→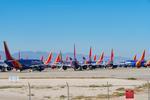 Would you fly on a Boeing 737 MAX? Apparently, that's not something you are going to have to worry about for a while.
The aircraft has been grounded since March following two crashes within five months. Both disasters -- the crash of a Ryan Air jet in October 2018 and March's crash of an Ethiopian Airlines jet -- occurred shortly after the planes left the ground. The plane's automated flight control system has been redesigned as a result.
Yet the planes remain grounded wi...
More
Sort By