Many employees say 'financial limitations' are preventing them from working
01/22/2019
|
ConsumerAffairs

By Sarah D. Young
Sarah D. Young has been a columnist for a blog ... Read Full Bio→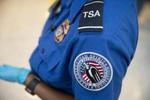 The partial government shutdown, now in its fifth week, has caused a spike in the rate of unscheduled absences among Transportation Security Administration (TSA) workers.
In a Monday press release, the TSA said the rate of worker absences hit 10 percent on Sunday. On the same Sunday last year, the rate was just 3.1 percent.
"Yesterday's complete figures show that TSA experienced a national rate of 10 percent of unscheduled absences compared to a 3.1 percent rate one year ...
More
Dogs with floppy ears are less intimidating, the agency says
12/31/2018
|
ConsumerAffairs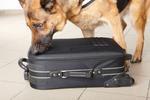 Nobody likes a tattletale, but looking cute might win over some friends. The Transportation Security Administration (TSA) is reportedly phasing its pointy-eared dogs out of sniffing duties because people generally prefer floppy ears.  
"We find the passenger acceptance of floppy-ear dogs is just better," an agency spokesman told the Washington Examiner.
The TSA uses hundreds of dogs across the country to sniff luggage for bombs or drugs. When a pointy-eared dog retires, t...
More
Sort By