The airline has turned to the European company to replace aging Boeing 757s
12/05/2019
|
ConsumerAffairs

By Mark Huffman
Mark Huffman has been a consumer news reporter for ConsumerAffairs ... Read Full Bio→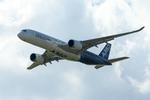 United Airlines passengers will soon be flying on Airbus jets instead of older Boeing 757 jetliners. The airline this week put in an order for 50 Airbus A321XLR aircraft.
Whether the airline would have considered the Boeing 737 MAX had it not been grounded was left unsaid, but it can't be denied that Boeing's problems have been good for its competitor's business.
JetBlue and American have recently turned to Airbus when it was time to order new intermediate to long-range j...
More
U.S. carriers don't fare well in rankings like these, and the reason is interesting
12/02/2019
|
ConsumerAffairs

By Gary Guthrie
Gary Guthrie covers technology and travel for the ConsumerAffairs news ... Read Full Bio→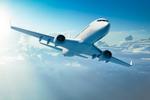 There are ratings and rankings for darn near everything: colleges, weight loss diets, annuities, even how much love consumers have for their cars. 
Some of the annual lists that ConsumerAffairs readers look forward to revolve around travel. After all, if travelers are going to spend their hard-earned money to have a good time on a vacation, then, by George, they should have a good idea of which vacation-related businesses should receive their patronage.
Earlier this year,...
More
Sort By