The flight attendant who told the owner to stow the dog insists she didn't know there was a live animal in the bag
03/14/2018
|
ConsumerAffairs

By Sarah D. Young
Sarah D. Young has been a columnist for a blog ... Read Full Bio→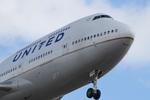 A 10-month-old puppy died Monday on a United Airlines flight after a flight attendant allegedly told its owner to store the animal and its carrier in an overhead locker. Passenger Maggie Gremminger said she witnessed a flight attendant instruct the dog's owner to stow the carrier with the dog inside in an overhead bin.
"The pet owner was very adamant that she did not want to put the pet carrier up above," Gremminger said.
"She was saying verbally, 'My dog is in here, no...
More
​The airline's president said executives 'misjudged' how employees would receive the plan
03/06/2018
|
ConsumerAffairs

By Sarah D. Young
Sarah D. Young has been a columnist for a blog ... Read Full Bio→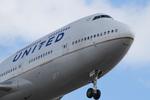 Following swift backlash from employees, United Airlines has scrapped its plans to replace quarterly employee bonuses with a lottery-based employee reward system.
The lottery would have caused a majority of the airline's 90,000 workers to lose bonuses that paid up to $1,500 over the course of the year. Instead, it would pay $100,000 to one employee selected at random and smaller bonuses of $2,000 or $5,000 in cash, vacations, or prizes to about 1,300 or more.
"Our intent...
More
Sort By