It may be a modern merger, but the two shall soon be known by a single name
03/24/2017
|
ConsumerAffairs

By James R. Hood
ConsumerAffairs' founder and former editor, Jim Hood formerly headed Associated ... Read Full Bio→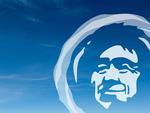 Well, you knew this was going to happen. Alaska Airlines has teased and tantalized Virgin America's loyal followers, saying it might let Virgin keep its name after the two were joined together as one. 
But it turns out that was just honeymoon talk. The kindly looking old fellow whose visage adorns Alaska's tails has turned grumpy and exercised the patriarch's prerogative. In other words, Virgin America will soon be no more. In its place will be a lot more Alaska Airlines...
More
Estimated traffic is up 4% this spring
03/20/2017
|
ConsumerAffairs

By Mark Huffman
Mark Huffman has been a consumer news reporter for ConsumerAffairs ... Read Full Bio→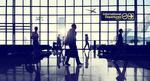 With an improving economy, you can expect the nation's airports to be more crowded this spring.
Airlines For America (A4A), a trade group representing U.S. airlines, estimates 145 million passengers will fly on U.S.-based carriers between March 1 and April 30. That amounts to nearly 2.4 million a day and would represent a 4% increase over last year.
"There has never been a better time to fly, as evidenced by the record levels of traffic U.S. airlines saw in 2016 and will ...
More
Sort By