Travelers will be sorted into one of nine groups under the new policy
02/27/2017
|
ConsumerAffairs

By Christopher Maynard
Christopher Maynard is a New York-based writer and editor who ... Read Full Bio→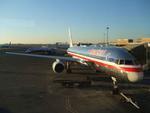 The airline industry has gone through some changes as of late, the most notable being the inclusion of a "basic economy fare." While Southwest recently derided the fare as being a "huge mistake,"  companies like Delta, United, and American Airlines have all jumped on the bandwagon.
Now, American has announced an update to its boarding process that will take the new fare into account. The company says that starting March 1, boarding groups will no longer be called by their...
More
Trump administration gives approval over bitter industry opposition
02/23/2017
|
ConsumerAffairs

By Mark Huffman
Mark Huffman has been a consumer news reporter for ConsumerAffairs ... Read Full Bio→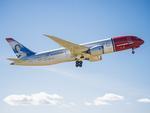 Travel between the U.S. and Europe isn't exactly cheap. That is, unless you get booked on one of Norwegian Air's newly-approved flights between the U.S. and Ireland and the UK, for $65 one-way.
The Trump administration has given the green light for the low fares after a protracted political battle. The application, which the Obama administration called one of the most complicated ever, was bitterly opposed within the airline industry and took three years to complete. The...
More
Sort By