Is this poppycock or a promise that will be made good? Only time will tell, but United wants consumers to know they hear you loud and clear.
04/24/2019
|
ConsumerAffairs

By Gary Guthrie
Gary Guthrie covers technology and travel for the ConsumerAffairs news ... Read Full Bio→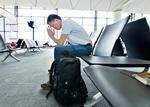 How about this for an opening, declarative statement: It's not fun to fly anymore.
"Duh!" you say?
Believe it or not, United Airlines CEO Oscar Munoz agrees and says he'd like to do something about it.
"It's become so stressful," Munoz told ABC News. "From when you leave, wherever you live, to get into traffic, to find a parking spot, to get through security."
"Frankly, by the time you sit on one of our aircraft ... you're just pissed at the world. Improving the flying expe...
More
A report cites present and former employees of a South Carolina plant
04/22/2019
|
ConsumerAffairs

By Mark Huffman
Mark Huffman has been a consumer news reporter for ConsumerAffairs ... Read Full Bio→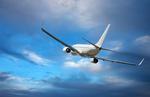 While Boeing works to make critical safety modifications to the Boeing 737 MAX aircraft, whistleblowers claim there are issues with another new Boeing jet, the 787 Dreamliner.
Current and former employees of the Boeing plant in North Charleston, S.C., have told the New York Times shoddy production is prevalent and oversight is lacking. As a result, some of these whistleblowers expressed concern about the safety of the aircraft.
The Boeing 787 Dreamliner is a mid-size wide...
More
Sort By