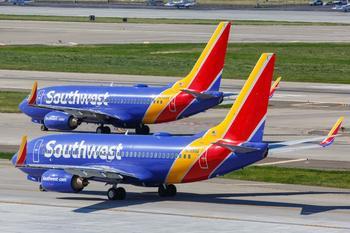 The problem has happened before on older 737 aircraft
The Federal Aviation Administration (FAA) has opened an investigation after an in-flight episode involving one of Southwest's Boeing 737 jets.
As a result of a Las Vegas-Boise flight losing cabin pressure, the FAA's inspection of the aircraft uncovered a 12-inch crack on the fuselage's crown skin.
The area where the crack was located is subject to mandatory inspections every 1,500 flight cycles. A flight cycle is the operation of an engine from the time an aircraft leaves...