The agency says that recalled batteries are a potential fire hazard
08/15/2019
|
ConsumerAffairs

By Mark Huffman
Mark Huffman has been a consumer news reporter for ConsumerAffairs ... Read Full Bio→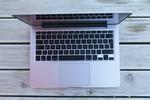 The Federal Aviation Administration (FAA) has banned certain Apple MacBook Pros from commercial aircraft, branding them a potential fire hazard.
The decision follows Apple's warning that some lithium batteries in the computers posed a fire risk and issued a recall. The FAA said once it was informed of the recall, it alerted airlines to be on the lookout for the laptops and to keep them off aircraft.
The regulatory agency also urged airlines to refer to 2016 guidance about...
More
The agency says the grounding order will be lifted 'only when it is safe to do so'
07/31/2019
|
ConsumerAffairs

By Sarah D. Young
Sarah D. Young has been a columnist for a blog ... Read Full Bio→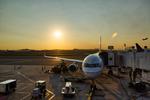 Boeing 737 MAX jets have yet to be reintroduced to airlines' daily flight schedules, but the Federal Aviation Administration (FAA) is hoping civil aviation regulators across the globe approve Boeing's fixes for the aircraft at about the same time. 
In a letter to Congress seen by Reuters, the FAA's acting administrator said the agency "hopes to achieve near simultaneous approval from the major civil aviation authorities around the world" 
The planes were grounded worldwid...
More
Sort By