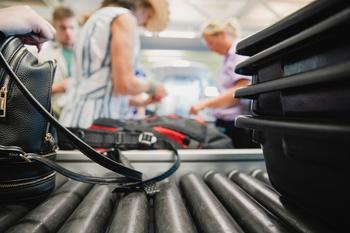 The agency says travelers should take note of new flying requirements
There's some hopeful news for the aviation industry in light of all the joy the pandemic has taken out of its life. Over the weekend (October 16-18), more travelers flew in the U.S. than at any other time since March 17.  
How many is more? The Transportation Security Administration (TSA) said it screened a million passengers at domestic airport checkpoints. On top of that, it also screened 6.1 million passengers at checkpoints nationwide from October 12 through October ...