But White House has cleared the overhaul for take-off
06/06/2017
|
ConsumerAffairs

By Mark Huffman
Mark Huffman has been a consumer news reporter for ConsumerAffairs ... Read Full Bio→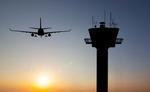 A group representing airline passengers is warning that a proposal to privatize the nation's air traffic control system won't turn out well for consumers.
FlyersRights.org expressed concern as top executives of the airline industry headed to the White House Monday to discuss the plan.
Currently, air traffic controllers are under the direction of the Federal Aviation Administration (FAA). But Paul Hudson, president of the consumer group and member of the FAA Aviation Rulem...
More
Passenger claims he was assaulted aboard a flight in 2015
06/01/2017
|
ConsumerAffairs

By Mark Huffman
Mark Huffman has been a consumer news reporter for ConsumerAffairs ... Read Full Bio→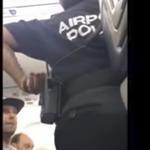 For the airlines, the world changed on April 9, 2017.
That's when United Airlines summoned Chicago airport police to forcibly remove a passenger on a Louisville bound flight after he refused to give up his seat to a United employee. Video of the incident was recorded by numerous passengers, sparking world-wide outrage.
Since then airlines have been subjected to intense scrutiny by passengers, fed up with the often unpleasant rigors of today's commercial air travel. Every e...
More
Sort By