The strategy is neither illegal or immoral insists one airfare deal aggregator
02/13/2019
|
ConsumerAffairs

By Gary Guthrie
Gary Guthrie covers technology and travel for the ConsumerAffairs news ... Read Full Bio→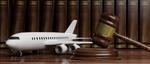 In an interesting twist, Lufthansa has filed a lawsuit against a passenger for leveraging a ploy that seasoned flyers use to cop cheaper fares.
CNN reports that Lufthansa has dragged a passenger into court for not showing up to the last leg of his ticketed journey. While that might seem like an innocent enough act, the German airline claims that the passenger was trying to leverage the "hidden city" ticket trick, a method experienced airline passengers employ to get chea...
More
'If you are not sure if an item is allowed in your bag, ask us!' the agency begs
02/08/2019
|
ConsumerAffairs

By Gary Guthrie
Gary Guthrie covers technology and travel for the ConsumerAffairs news ... Read Full Bio→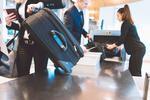 It was a banner year for the Transportation and Safety Administration (TSA) in 2018. More than 800 million travelers and airline crew members passed through TSA screening. While those metrics are great to wave around, there's another record-breaking metric within that 800 million that could raise some eyebrows.
In its review of 2018, the TSA reports that it found an average of nearly 12 firearms every day in security checks -- 4,239 in all.
"Throughout the year, TSA offic...
More
Sort By