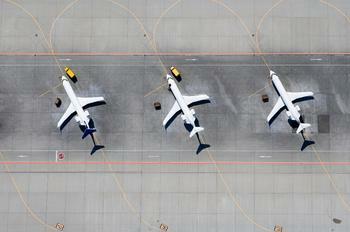 Consumers have rights, but they don't kick in until at least 3 hours after a plane has been stuck
The U.S. Department of Transportation (DOT) has handed down a record-breaking fine to United Airlines for repeatedly violating the tarmac delay rule. The airline is being forced to pay $1.9 million for its transgressions and has been given a stern warning not to cross the line again.
It appears the Department's Office of Aviation Consumer Protection (OACP) has had its eye on United for a while. Regulators found that 20 of the company's domestic flights and five of its in...