More than 20 excessive runway delays occurred in July
09/14/2016
|
ConsumerAffairs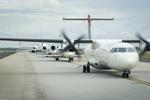 Going nowhere fast. That's what happened on some of the nation's airport runways during July.
Airlines reported 11 tarmac delays of more than three hours on domestic flights and 10 delays of more than four hours on international flights in July. All are being investigated by the Department of Transportation (DOT).
Additionally, the government received 1,963 consumer complaints about airline service. While that's a decline of 9.4% from the same time a year ago, it's up 31....
More
Air travel expert predicts demand will limit options and raise fares
09/08/2016
|
ConsumerAffairs

By Mark Huffman
Mark Huffman has been a consumer news reporter for ConsumerAffairs ... Read Full Bio→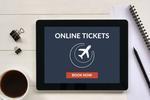 Aside from last spring's huge security bottlenecks at some airports and a computer outage or two, airline passengers have had a pretty good 2016.
Ticket prices are 6% lower than last year, but consumers who plan to fly during the holiday period need to prepare for higher costs and limited seats. At least, that's the assessment from Dean Headley, Airline Quality Rating (AQR) co-author and associate professor of marketing at Wichita State University.
Headley says demand for...
More
Sort By