Support animals under four months of age won't be able to fly regardless of flight length
12/11/2018
|
ConsumerAffairs

By Sarah D. Young
Sarah D. Young has been a columnist for a blog ... Read Full Bio→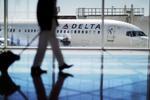 Starting December 18, travelers flying with Delta Air Lines will no longer be allowed to bring emotional support animals on flights longer than eight hours.
Delta also announced on Monday that it's tightening its rules for kittens and puppies. Animals under 4 months of age won't be allowed to fly no matter how long the flight is.
"These updates support Delta's commitment to safety and also protect the rights of customers with documented needs — such as veterans with dis...
More
JetBlue recently apologized for breaking a passenger's wheelchair in a case that was only publicly known due to social media
11/13/2018
|
ConsumerAffairs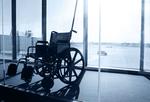 Like many other consumer horror stories that end in a corporate apology, it took the work of incensed social media users for JetBlue to publicly acknowledge that it shouldn't have given a passenger's custom wheelchair away to the wrong person.
"The customer did not have the experience we want to provide to our customers who use wheelchairs and we've apologized to her for the stress and inconvenience this situation caused," JetBlue's press team tells ConsumerAffairs in a ...
More
Sort By