The finding marks another setback for the beleaguered aircraft manufacturer
02/20/2020
|
ConsumerAffairs

By Gary Guthrie
Gary Guthrie covers technology and travel for the ConsumerAffairs news ... Read Full Bio→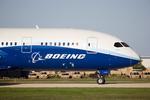 You can chalk up another delay for Boeing getting its 737 Max aircraft back in the air. The company has discovered debris in several of its 737 Max jets' fuel tanks. 
The debris -- formally referred to as "foreign object debris" (FOD) -- was found in jets that were being held in storage. That represents a huge problem because FOD can cause a plane to short circuit or experience a fire while in operation.
CNN reported that Boeing fired off a memo to its employees, saying t...
More
The company is making a $1 billion commitment towards the sustainability goal
02/14/2020
|
ConsumerAffairs

By Gary Guthrie
Gary Guthrie covers technology and travel for the ConsumerAffairs news ... Read Full Bio→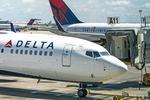 When March 2020 rolls around, Delta Air Lines will be depositing a big, fat $1 billion towards doing what it can to clean up the environment. 
In a 10-year commitment heralded by Delta CEO Ed Bastian, the airline will put an all-in effort towards mitigating emissions -- both in the air and on the ground -- anywhere it has a presence. As part of that 10-year investment, Bastian is pinning his hopes on innovation, clean air tech, and waste reduction to honor that commitmen...
More
Sort By