Reports suggest that the panel believes Boeing had too much influence
09/17/2019
|
ConsumerAffairs

By Mark Huffman
Mark Huffman has been a consumer news reporter for ConsumerAffairs ... Read Full Bio→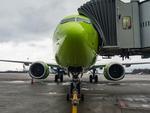 An international panel of aviation authorities and experts is reportedly planning to criticize the Federal Aviation Administration (FAA) for the process it used to certify the Boeing 737 MAX aircraft.
The panel was formed after the aircraft was grounded in March following two fatal crashes within five months. In both accidents, investigations cited issues with the plane's sophisticated flight control system.
The 737 MAX flew for the first time on January 29, 2016 and the ...
More
Plaintiffs say they weren't notified of the fees when booking online
09/11/2019
|
ConsumerAffairs

By Sarah D. Young
Sarah D. Young has been a columnist for a blog ... Read Full Bio→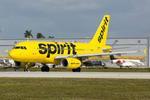 A lawsuit against budget carrier Spirit Airlines, accusing it of failing to notify customers about certain fees, has been revived by a federal appeals court, Reuters reports.
The case was brought by nearly two dozen passengers who claim the airline never notified them about carry-on bag fees when they booked their flight online on third-party websites such as Cheapoair, Expedia, Priceline, and Travelocity.
The class action suit -- which was dismissed last November -- clai...
More
Sort By