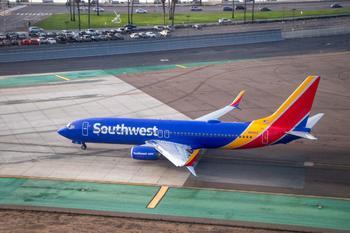 Travelers who haven't flown the airline lately should make note of what to expect
With an end-all and be-all of the COVID-19 pandemic still undetermined, Southwest Airlines is renewing its vow to support the well-being and comfort of both its customers and employees by continuing to limit the amount of seats sold on every flight to allow middle seats to remain open.
People flying together as family and friends still have the option of sitting together and will be allowed to occupy a middle seat if they like.
Health-conscious Thanksgiving holiday travel...