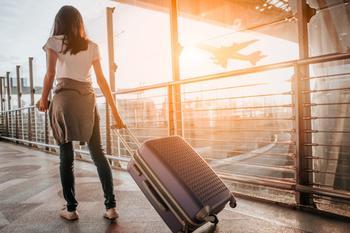 However, the numbers are still well below normal levels
The nation's airports saw a surge in foot traffic over the weekend. 
Data published by the Transportation Security Administration (TSA) shows that over 831,000 travelers were processed at security checkpoints on Sunday. That's the highest number that the agency has tracked since March 17, at the beginning of the COVID-19 pandemic. 
While the bump in traffic is surely good news for airline companies, it's important to note that these figures are still well below normal lev...