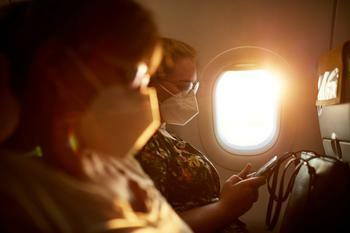 An industry trade group is citing studies showing air travel is safe regardless of physical distancing
Major airlines are rejecting the Centers for Disease Control and Prevention's stance on keeping middle seats on airplanes vacant to prevent the spread of COVID-19. 
On Wednesday, the CDC released a report referencing a lab-based study which found that blocking middle seats on planes would lead to a 23% to 57% reduction in flight passengers being exposed to the virus. Passengers on opposite ends of a three-seat row with the middle open cut their risk of exposure by 57%, a...