Workers didn't want to complicate fliers' travel plans
11/21/2016
|
ConsumerAffairs

By Christopher Maynard
Christopher Maynard is a New York-based writer and editor who ... Read Full Bio→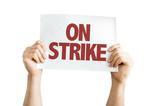 Last week, we reported that hundreds of low-wage workers at O'Hare International Airport in Chicago were poised to go on strike this week. Nearly 2,000 employees – ranging from baggage handlers to security guards and cleaning staff – had voted on a walk-out over low wages, unpaid overtime, and retaliation against union organizers.
Many worried that the strike would affect consumers looking to fly for Thanksgiving, but now it seems that holiday air travelers won't have to...
More
While officials don't expect a shutdown, delays may be prominent for holiday travel
11/18/2016
|
ConsumerAffairs

By Christopher Maynard
Christopher Maynard is a New York-based writer and editor who ... Read Full Bio→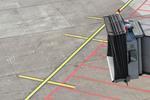 It might be a tumultuous Thanksgiving week for O'Hare International Airport in Chicago. Yesterday, labor leaders at the airport said that "hundreds" of low-wage workers voted to strike and may not show up this coming week, according to the Chicago Sun Times.
Around 2,000 non-unionized workers – including baggage handlers, security officers, caterers, and cleaners -- voted on the course of action in protest of unsafe working conditions, unpaid overtime, and retaliation ag...
More
Sort By