Mazes, tacos, live local music, and even ice rinks all await the traveler
06/13/2019
|
ConsumerAffairs

By Gary Guthrie
Gary Guthrie covers technology and travel for the ConsumerAffairs news ... Read Full Bio→
If you travel out of Los Angeles, it looks like you've got a great airport to call your own. On the flip side, you've also got the worst of the bunch.
In Fodor's new travel ranking of the best airports, Hollywood Burbank (BUR) was rated tops and Los Angeles International (LAX) was named the worst for airports on this side of the pond. For international travelers, Singapore Changi Airport (SIN) and Seoul Incheon International Airport (ICN) took first- and second-place, re...
More
The airline feels the proactive move allows travelers to 'more reliably plan'
06/11/2019
|
ConsumerAffairs

By Gary Guthrie
Gary Guthrie covers technology and travel for the ConsumerAffairs news ... Read Full Bio→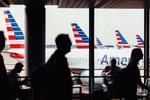 The never-ending saga of when Boeing's 737 MAX will return to the skies continues.
On Sunday, American Airlines announced that it's moving its flight cancellation date out another few weeks -- from August 19 to September 3. The airline feels that with summer travel well underway, the extension will allow travelers the time necessary to rearrange plans impacted by that extension.
"American Airlines remains confident that impending software updates to the Boeing 737 MAX, al...
More
Sort By