On-time arrival rates improved as well
01/18/2017
|
ConsumerAffairs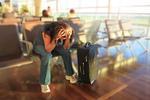 November was a good month for airlines and -- as a result -- the flying public.
Airlines report they canceled just 0.29% of their scheduled domestic flights in November -- the lowest for any of the 263 months with comparable records beginning in January 1995, and below the previous low of 0.33% in September 2016
In addition, according to the latest Air Travel Consumer Report, the U.S. carriers posted a mishandled baggage rate of 2.02 reports per 1,000 passengers in Novemb...
More
An advocacy group says travelers with severe nut and other food allergies should be able to board early
01/17/2017
|
ConsumerAffairs

By Christopher Maynard
Christopher Maynard is a New York-based writer and editor who ... Read Full Bio→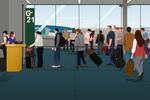 Boarding a flight can be an arduous and time-consuming process for air travelers. After waiting in long security lines and finding their gate, the last thing consumers want to do is wait even longer to take their seat.
However, being able to board first can make a lot of difference for some people. Those with disabilities often need the extra space and time to make sure that their flight is safe and comfortable. But one advocacy group says that one type of impairment is ...
More
Sort By