Airlines look to the international market in hopes of new growth
07/12/2018
|
ConsumerAffairs

By Gary Guthrie
Gary Guthrie covers technology and travel for the ConsumerAffairs news ... Read Full Bio→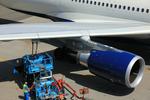 Delta Air Lines has decided to pull back on its flight schedule starting this fall thanks to rising fuel costs.
In the wake of a $2 billion bump in its 2018 fuel bill and a $183 million dip from the June 2017 quarter, the company is hoping its short-term cuts will have a healthier impact long-term.
"We have seen early success in addressing the fuel cost increase and offset two-thirds of the impact in the June quarter," said Ed Bastian, Delta's Chief Executive Officer.  "W...
More
The airline says it's acting out of consideration for passengers with allergies
07/10/2018
|
ConsumerAffairs

By Mark Huffman
Mark Huffman has been a consumer news reporter for ConsumerAffairs ... Read Full Bio→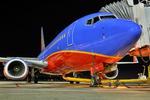 Once upon a time, airline passengers almost always got a free meal with their flight. Then came cost-cutting, and food options were literally reduced to peanuts.
But starting August 1, you won't get peanuts on Southwest Airlines flights. The carrier announced on Twitter that it will stop handing out packets of peanuts, out of consideration for passengers who might have severe peanut allergies.
While other airlines added peanuts to their snack packs when they phased out me...
More
Sort By