Travelers can save money and avoid the price bump by paying in advance
02/24/2020
|
ConsumerAffairs

By Christopher Maynard
Christopher Maynard is a New York-based writer and editor who ... Read Full Bio→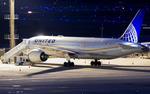 Following similar moves from other major carriers, United Airlines announced on Friday that it will be increasing the fee it assesses for checked bags by $5 starting on March 6. 
The company said that it would be raising the fee from $30 to $35 for travelers' first checked bag; the fee for the second checked bag will now be $45. Travelers who bought a ticket before the announcement will not have to pay the additional fee. 
The price increase will be effective for all flig...
More
The finding marks another setback for the beleaguered aircraft manufacturer
02/20/2020
|
ConsumerAffairs

By Gary Guthrie
Gary Guthrie covers technology and travel for the ConsumerAffairs news ... Read Full Bio→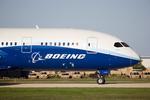 You can chalk up another delay for Boeing getting its 737 Max aircraft back in the air. The company has discovered debris in several of its 737 Max jets' fuel tanks. 
The debris -- formally referred to as "foreign object debris" (FOD) -- was found in jets that were being held in storage. That represents a huge problem because FOD can cause a plane to short circuit or experience a fire while in operation.
CNN reported that Boeing fired off a memo to its employees, saying t...
More
Sort By