Will be used at automated bag drop for international travelers
05/16/2017
|
ConsumerAffairs

By Mark Huffman
Mark Huffman has been a consumer news reporter for ConsumerAffairs ... Read Full Bio→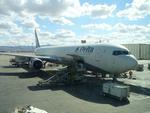 Airlines are under increasing pressure to do something -- anything -- to improve the customer experience. Delta says it may have a way to do that.
The airline said it will test facial recognition technology at Minneapolis-St. Paul International Airport this summer. The technology will be employed at four self-serve bag drops, allowing passengers to check their bags themselves.
One of the stations, for international travelers, will be equipped with the facial recognition t...
More
The decision bars pilots from participating in any slowdown efforts
05/10/2017
|
ConsumerAffairs

By Christopher Maynard
Christopher Maynard is a New York-based writer and editor who ... Read Full Bio→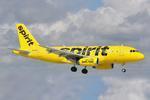 Yesterday, we reported that Spirit Airlines had taken legal action against its pilots for an alleged slowdown that resulted from a contract dispute. The airliner said that the pilots' actions put the safety of customers and staff members at risk after a brawl ensued at Fort Lauderdale-Hollywood International Airport after a flight cancellation.
"These pilots have put their quest for a new contract ahead of getting customers to their destinations and the safety of their f...
More
Sort By