Changes will begin on March 1 and expand to other markets in late April
02/16/2017
|
ConsumerAffairs

By Christopher Maynard
Christopher Maynard is a New York-based writer and editor who ... Read Full Bio→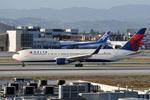 Back in December, Delta announced that it would be testing complimentary meals for coach passengers on its transcontinental flights. Travelers flying between New York-JFK and Los Angeles International Airport/San Francisco International Airport were being targeted to see if the program was feasible.
Now it seems that the company will be expanding on that effort. An announcement released by Delta states that it will begin offering complimentary meals on the aforementioned...
More
Airline says it might have to cancel more flights today
01/30/2017
|
ConsumerAffairs

By Mark Huffman
Mark Huffman has been a consumer news reporter for ConsumerAffairs ... Read Full Bio→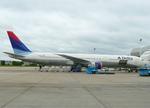 Another computer glitch hit Delta Airlines over the weekend, the second in five months. But after numerous cancellations and delays, Delta says it's getting back to normal. Still, travelers could continue to feel the effects.
At 7:00 a.m. today, Delta issued a statement reporting that it is operating most of its flight schedule as it continues to recover from the systems crash that threw its schedule into turmoil Sunday. Delta said it had to cancel about 170 flights Sund...
More
Sort By