Dogs with floppy ears are less intimidating, the agency says
12/31/2018
|
ConsumerAffairs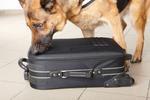 Nobody likes a tattletale, but looking cute might win over some friends. The Transportation Security Administration (TSA) is reportedly phasing its pointy-eared dogs out of sniffing duties because people generally prefer floppy ears.  
"We find the passenger acceptance of floppy-ear dogs is just better," an agency spokesman told the Washington Examiner.
The TSA uses hundreds of dogs across the country to sniff luggage for bombs or drugs. When a pointy-eared dog retires, t...
More
There have been lots of airline-related changes in 2018, so make sure you're on top of everything
12/19/2018
|
ConsumerAffairs

By Gary Guthrie
Gary Guthrie covers technology and travel for the ConsumerAffairs news ... Read Full Bio→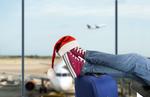 It's the holiday season, and the Transportation Security Administration (TSA) is expecting a sleighful of flyers. Between December 19 and January 5, the agency estimates more than 40 million passengers will go through its security screening checkpoints, an increase of 6 percent from 2017.
"TSA's layered approach to security and its dedicated screening workforce will be hard at work securing the aviation system, from the moment travelers make their flight reservation to w...
More
Sort By