'Emotional support' animals will be limited to dogs and cats
08/15/2018
|
ConsumerAffairs

By Mark Huffman
Mark Huffman has been a consumer news reporter for ConsumerAffairs ... Read Full Bio→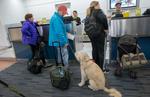 Southwest Airlines is the latest airline to limit the types of animals that passengers can bring aboard aircraft.
The airline has issued a set of updated policies for transporting trained service and emotional support animals in the aircraft cabin. The changes go into effect Monday, September 17.
It follows other airlines making similar adjustments to their policies after some consumers complained that existing policies were being abused.
"We welcome emotional support and ...
More
Some of the company's biggest markets were affected by the cancellations
08/10/2018
|
ConsumerAffairs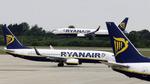 In the midst of a pilot strike, Ryanair was forced to cancel nearly 400 flights in some of its biggest markets. The strike is the largest the airline has seen its 34-year history, affecting over 70,000 passengers who had their flights canceled today.
"The airline says that 250 flights to and from Germany have been cancelled, along with 104 flights serving Belgium, 22 services to and from Sweden, and 20 between Ireland and Britain," according to The Independent.
German pil...
More
Sort By