A report cites present and former employees of a South Carolina plant
04/22/2019
|
ConsumerAffairs

By Mark Huffman
Mark Huffman has been a consumer news reporter for ConsumerAffairs ... Read Full Bio→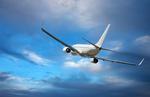 While Boeing works to make critical safety modifications to the Boeing 737 MAX aircraft, whistleblowers claim there are issues with another new Boeing jet, the 787 Dreamliner.
Current and former employees of the Boeing plant in North Charleston, S.C., have told the New York Times shoddy production is prevalent and oversight is lacking. As a result, some of these whistleblowers expressed concern about the safety of the aircraft.
The Boeing 787 Dreamliner is a mid-size wide...
More
The grounding of the 737 MAX has an impact on prices, but it's not the only factor
04/18/2019
|
ConsumerAffairs

By Gary Guthrie
Gary Guthrie covers technology and travel for the ConsumerAffairs news ... Read Full Bio→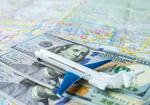 Now that three of America's biggest airlines -- and countless carriers outside of the U.S. -- have grounded their fleet of Boeing 737 MAX aircraft through the end of the summer, the domino effect of flight cancellations, fewer available seats, and a reworking of routes is expected to have an additional impact on summer airfares.
In ConsumerAffairs' January report on the cheapest days to fly in 2019, our research found that some summer travel times -- for example, the fir...
More
Sort By