Researchers claim they help airlines leave the gate on time
08/24/2016
|
ConsumerAffairs

By Mark Huffman
Mark Huffman has been a consumer news reporter for ConsumerAffairs ... Read Full Bio→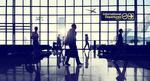 The nation's airlines have gone from economic basket cases to profitable enterprises since the end of the Great Recession, thanks in large part to baggage fees.
Airlines, with the notable exception of Southwest, now charge extra to check a bag. Consumers hate it, but there's an interesting study that suggests this move not only helped airlines' bottom line, it has helped them leave the gate on time.
Here's how: because passengers hate paying these fees, they avoid checkin...
More
Tarmac delays are a different story
08/19/2016
|
ConsumerAffairs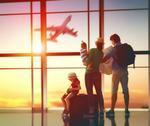 Either the airlines are doing a better job of keeping their customers happy, or the consumers figure it doesn't do any good to gripe.
Whatever the case, consumer complaints filed with the Department of Transportation (DOT) Aviation Consumer Protection Division were down 12.2 % during the first six months of this year from the same period a year ago.
DOT says it received 8,376 consumer complaints from January to June 2016, compared with the 9,542 received during the first ...
More
Sort By