Compare Reviews for Shoe Stores
Americans spend over $29 billion dollars on footwear annually. In 2016, for the first time, people made more purchases online than in traditional stores, so it makes sense that many people are shopping online for shoes.
Online shoe stores often have a wider selection than their brick-and-mortar counterparts. With so many choices, consumers can find the shoes they want at competitive prices if they know where to shop.
Top 10 Best Rated Online Shoe Stores

Read 5062 Reviews

JustFab is an LA-based online retailer of women's clothing, accessories and shoes. The site offers deep discounts to customers who become members and shop every month. JustFab has a wide variety of shoe styles and sizes.

Read 21 Reviews

TOMS, founded in 2006, prioritizes corporate responsibility and giving. Since its inception, it has donated one pair of shoes for each pair purchased. The company sells shoes and accessories for children and adults.

Read 12 Reviews

Spanish retail chain Zara was founded in 1975 and is now a global apparel and shoe retailer with traditional and online stores. The brand is part of the Inditex group. It stocks a variety of shoes for men, women and children.

Read Expert Review
Be the first one to rate this company

Shiekh Shoes is a retailer with traditional and online sales. It stocks clothes and accessories as well as a wide variety of shoes for adults and children. The website has an extensive collection of extended size footwear.

Read 43 Reviews

Zappos is an online retailer of shoes and clothes for women, men and children. The company focuses on providing a wide selection and good customer service. It is now a subsidiary of Amazon and is headquartered in Las Vegas.

Read Expert Review
Be the first one to rate this company

ShoeDazzle, a TechStyle Fashion Group brand, was established in 2009. ShoeDazzle offers women's shoes, accessories and clothes in a wide variety of sizes and styles. It has a monthly membership program.

Read 12 Reviews

Stride Rite was founded in 1919 and is based in Lexington, Massachusetts. It designs, manufactures and distributes footwear for children and adults across the United States. It became part of the Wolverine brand in 2012.

Read 96 Reviews

zulily is a deal website where shoppers can purchase shoes and other merchandise for a significantly discounted price. Stock is limited, and sales end after three days. They sell shoes for adults and children.

Read 105 Reviews

DSW is an American retail chain that sells designer shoes, sandals and handbags. It has close to 500 locations across the United States and a strong ecommerce presence.

Read 75 Reviews

Founded in 1911, Boscov's is family-owned department store headquartered in Reading, Pennsylvania. Today, it operates over 50 stores in the Northeastern United States, selling multiple things including clothing and appliances.
Thank you, you have successfully subscribed to our newsletter!
Enjoy reading our tips and recommendations.
Unsubscribe easily whenever you want

ConsumerAffairs
Research Team
The ConsumerAffairs Research Team believes everyone deserves to make smart decisions. We aim to provide readers with the most up-to-date information available about today's consumer products and services.
What features matter most?
Selection
One of the most appealing reasons to shop online is to find colors, sizes or styles unavailable at local retailers. Many online stores carry the same products, so if one online retailer doesn't have the item you're looking for, check other sites before giving up.
Brands: Shopping online lets you find and purchase brands from around the world. If you're looking for a specific brand, look at the brand's website to find retailers that sell them. Then check those retailers' websites.
Sizes: Individuals who wear very popular sizes may find that stores sell out of their size quickly, while those who wear smaller or larger than average sizes may have a difficult time finding a local retailer that stocks their size. Online shoe stores often carry a larger stock of all sizes, so shoppers may have better luck online.
Types: Some sites carry a very wide selection of types of shoes, from dress shoes and high heels to work boots and sneakers. Fashion lovers will appreciate the number of styles and options on shoe stores' websites.
Shipping
When you find the same shoes for a similar price at multiple stores, shipping costs and times can help you decide from which store you should order.
Cost: Many sites offer free shipping with a minimum order amount. If your order subtotal is below that amount, you will have to pay a shipping fee. Fees vary from site to site, so compare the total price, including taxes and shipping, before making a purchase.
Expedited shipping: If you need your item quickly, you may need to pay for expedited shipping. Next-day shipping is available on some sites, but even those sites may not have expedited shipping to all locations.
In-store pickup: Online retail shops associated with brick-and-mortar stores may offer in-store pickup. Picking an item up from the store instead of having it shipped to your home may save you shipping fees. Some items may be available on the same day you place your order.
Returns
If you purchase a brand for the first time, it can be difficult to know exactly which size you should order, especially if you're between sizes. It's also impossible to tell if a shoe will be comfortable when buying it online, so shop at a store with an easy return policy.
Shipping fee: Look for a retailer that pays the shipping charges on any purchases mailed back to them. Some stores may only pay return shipping if you're making an exchange or agree to a refund in store credit. Make sure you understand the fine print of any free returns advertisement or promotion.
Restocking fee: Some stores charge a restocking fee when you return an item. This fee is most common when you want a money-back return as opposed to an exchange. Again, note any restrictions associated with a free returns promotion.
In-store return: Stores with traditional locations often allow consumers to return or exchange merchandise purchased online to their local store. This option makes it easy to return items, and it is almost always free.
Customer service
When multiple stores have similar products, prices and shipping policies, customer service is often what makes one option more appealing than another. Consider when and how you can get it touch with someone if you have a problem with your order.
Hours: Look at the hours when you can reach a customer service representative by phone. Make sure you can easily locate the retailer's phone number or hours on the website.
Social media response: Most companies have Twitter and Facebook pages. Look at how they interact with customers who post complaints in these forums.
Guarantees: Some sites offer price guarantees, promising to refund your money if you find a recently purchased product for a lesser price elsewhere online. This kind of guarantee can help you see that a company is committed to its customers.
Reviews
Many sites allow previous customers to write reviews about the shoes they have purchased on their site. Use reviews to determine the quality and appropriate size of any shoes you're considering purchasing online. Remember, you can look at reviews on one site and then order from a different site with a lower price or better return policies.
Incentivized: Be wary of a site that gives products away or sells them at a reduced rate in exchange for reviews. You want to read honest reviews about shoes, and incentives for writing reviews about a particular product that one has received for free may not be entirely honest.
Fit: Many sites include information about fit in their reviews. Seeing whether other customers found the brand and particular shoe to fit as expected will help you order the correct size and avoid the hassle of a return.
Updates: Look to see if the site allows users to go back and update their reviews. When customers can update reviews, they can post later to report on the quality and durability of the shoes they have bought and reviewed.
Convenience
Busy adults and professionals will appreciate the convenience of ordering a product and having it delivered to their home.
Home delivery: Many individuals will enjoy being able to avoid the store by having shoes delivered to their home.
Price comparison: Shopping online gives you the opportunity to compare prices at your own convenience without having to go from store to store to see different prices.
Store availability: If you don't live near your favorite shoe store, you'll enjoy being able to remain a customer without traveling long distances.
What are different types of online shoe stores?
Online only
Given the amount of shopping people now do online, many retailers find their business can be more successful if it does not have a traditional retail space. These companies can often offer customers lower prices because they have lower operating expenses.
Deal sites
Some sites are dedicated to having special flash sales. These are not typically dedicated to a particular kind of product but instead offer special discounts for a limited amount of time. Stock is often limited on these sites, so consumers should log in at the beginning of the sale.
Membership sites
Sites that require a membership are becoming increasingly popular. Membership is typically free, but members commit to placing an order each month. Customers usually have the option to skip their order for the month, but they must do so by a certain date.
Brick and mortar stores with websites
Many traditional retail stores now have online stores too. These often offer the best of both worlds because customers can shop online and pick their purchase up or return it to a local store.
Hard-to-fit individuals
Those who wear sizes that are smaller or larger than those most frequently stocked in stores will find more choices when they shop online.
Budget-conscious shoppers
Consumers who are shopping on a budget can often find better prices by shopping around and comparing prices online.
Bargain hunters
Shoppers who love the excitement of a sale will enjoy sites that frequently offer specials and discounts.
Professionals
Individuals who spend most of their day at work may find it hard to go shopping. These consumers will enjoy being able to shop from home after work.
Fashion lovers
Those who love fashion and trying out new styles will like all of the options available online.
Busy adults
Those with busy schedules and multiple obligations will enjoy the convenience of shopping online and having products delivered to them.

JustFab, a part of TechStyle Fashion Group, is an online retailer that sells women's shoes, clothes and handbags. JustFab Inc., which includes some other brands, has more than four million members and operates in 10 countries. The website only sells its own brand, which LA-based designers produce in response to members' shopping habits and style quizzes.
Membership: Customers can make a one-time order, or they can sign up for a JustFab membership to save money. Membership is free, but customers commit to either placing an order or confirming that they wish to skip an order every month. Membership helps the company reduce costs through a decreased advertising budget and a loyal customer base.
Social media: All of the JustFab brands have an active social media presence. Consumers can find them on Facebook, Twitter, YouTube, Google+, Pinterest and Instagram. Customers can search for #FabForAll and #JustFabIt to see how other shoppers are styling JustFab items.
Size options: JustFab shoes are available in sizes 5.5 to 11, so those who wear hard-to-find sizes will be able to choose between many styles. Not every shoe is available in every extended size. Some boots are available in standard and wide-calf sizes.
Shipping: All orders over $39 ship for free in the contiguous United States. Items with free shipping arrive in 4-10 business days; rush shipping is available for an additional fee.
Returns: Unsatisfied customer can return items for membership or store credit for free, or they can exchange for another item for free. JustFab charges a restocking fee for customers who would prefer a refund. Return shipping is free for those in the contiguous United State, and all others will pay a flat rate shipping fee.
Best for: Fashionistas, busy adults and professionals.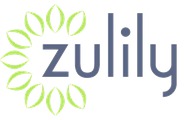 zulily is a deals website that offers short-term sales, called events, on a wide assortment of products, including men's, women's and children's shoes. It is a subsidiary of Liberty Interactive Corporation and is headquartered in Seattle.

ShoeDazzle, founded in 2009, is a part of TechStyle Fashion Group and is a membership site. Consumers must choose and order a new pair of shoes each month or visit the site to skip their monthly order to avoid being billed. Consumers who forget to skip their order will be billed for store credit to be used at a later time.
Style quiz: The first time consumers visit the site, they will be guided through a style quiz. ShoeDazzle uses their responses to make personalized recommendations.
Customer service: ShoeDazzle prides itself on customer service. Customer service representatives are available by phone 24/7, and the company has a very short average hold time.
Selection: ShoeDazzle designs and manufactures its own brand of shoes and clothes, but some other brands may be available depending on the season. The site stocks women shoe sizes 5.5 to 11.
Shipping: Shipping is free on all orders over $49. Shipping is free for members when they order over $39 worth of merchandise. Expedited shipping is available within the contiguous United States for an additional fee.
Returns: Unsatisfied customers have 30 days to return or exchange shoes. Those who wish to exchange an order shipping to the contiguous United States can do so without paying for return shipping or a restocking fee. Customers in Alaska, Hawaii, U.S. territories and Canada must pay for return shipping.
Best for: ShoeDazzle carries women's shoes and is best for busy women, professionals and fashionistas.

Zappos was established in 1999 to offer the widest selection of shoes online. It became a part of Amazon 10 years later and now sells clothing and accessories in addition to shoes.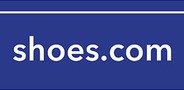 Shoes.com is an online retailer that sells men and women's clothing in addition to shoes for adults and children.

JCPenny was founded in 1902 and now operates more than 1000 stores in the United States. The company launched its online store, jcp.com, in 1994. Consumers can find a large selection of items, including shoes, on the website.

Nordstrom, Inc. started as a small shoe store in Seattle in 1901. The company now has brick-and-mortar stores throughout the United States and Canada.

DSW Designer Shoe Warehouse is a retailer with more than 400 brick-and-mortar locations across the United States and an online store, dsw.com. They sell a large selection of shoes for women, men and children.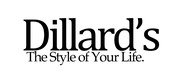 Dillard's Inc., a publically-traded company, was founded in 1938. It now has more than 270 retail locations in 29 states as well as an online store and is headquartered in Little Rock, Ark. Dillard's sells men's, women's and children's clothing, accessories and shoes in addition to home goods.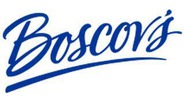 Boscov's is a regional department store operating primarily in Pennsylvania and the mid-Atlantic region. Boscov's also has an online store that ships nationwide. The chain sells home goods and clothes, accessories and shoes for women, men and children.

Shiekh Shoes is a retailer with nearly 100 brick-and-mortar locations and an online store. The chain started in 1991 in California, where the majority of its locations are still located. The store sells clothes, accessories and shoes for children and adults.
Price guarantee: If customers purchase an item from Shiekh and then find the same item at another retailer for a lower price within 10 days, the company will refund 100 percent of the price difference. Consumers should visit the website for full terms and conditions.
Size options: Shiekh offers many unique shoes in extended sizes. Their selection includes women's sizes 3.5 to 16 with hundreds of options for sizes 5 to 12.
Store locations: Customers who live near a brick-and-mortar Shiekh Shoes can return Internet purchases to the store. Refunds will be processed within a week.
Coupons: In addition to regular sales and clearance events, consumers can find coupon codes on the About Us section of the company's website. Coupons change regularly.
Best for: Shiekh Shoes carries shoes for children and adults and is best for fashion lovers and hard-to-fit individuals.

Zara was founded in Spain, where its headquarters remain, in 1975. The company is now a part of the Inditex group, the world's largest apparel retailer. Zara has brick-and-mortar locations worldwide and an online store. The company sells children's and adult's clothing and shoes.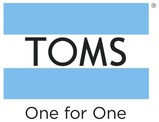 TOMS was founded in 2006 and prides itself on corporate responsibility and giving. TOMS sells men's, women's and children's shoes and accessories online, in TOMS' store in select locations and through third-party retailers.

Payless ShoeSource was founded in 1956 and is headquartered in Topeka, Kan. The shoe retailer has nearly 4,500 retail locations and an online store, and they sell shoes for adults and children.
Disclaimer
Information in this guide is general in nature and is intended for informational purposes only; it is not legal, health, investment or tax advice. ConsumerAffairs.com makes no representation as to the accuracy of the information provided and assumes no liability for any damages or loss arising from its use.
11 – 16 Best Rated Online Shoe Stores

Read 215 Reviews

Nordstrom, Inc. is a publically-traded clothing and shoe retailer with brick-and-mortar stores and a website. The site sells clothing and accessories as well as men's, women's and children's shoes in a variety of styles and sizes.

Read 168 Reviews

Dillard's is an American department store based in Little Rock, Arkansas and has been in business for over 80 years. It sells clothing and home decor in over 300 stores across the Central and Southern United States.

Read 47 Reviews

Crocs was founded in 2002 as a casual footwear company, specializing in shoes made from Croslite, their proprietary molded foam resin material. Crocs has grown to include over 500 retail stores and a comprehensive website.

Read 90 Reviews

Payless ShoeSource is based in Topeka, Kansas and sells discount footwear in stores and online worldwide. Its products include shoes, sandals, flip flops, socks and accessories that are sold in over 4,000 locations globally.

Read 532 Reviews

Shoes.com retails shoes, clothes and accessories for children, men and women. The site offers a large selection of sizes, styles and brands.

Read 1256 Reviews

JCPenney was founded over 110 years ago and is an American department store chain that offers a wide variety of products. Today, it operates over 1,000 location in 49 states and Puerto Rico