Consumer Complaints and Reviews

I notice the UGG boots called Constantine which are listed in their anniversary sale is mixed up with their Naiyah boot by UGGs. I ordered the Constantine boot, which arrived within 4 days. I was getting ready to send another item back and noticed that the order form stated I had the Naiyah boot and charge me $119.90 for them. I called customer service and told them that my style of boot was on the box label with a picture with the Naiyah name. I told the service rep that the catalog showed different. The Constantine is rear tying boot while the Naiyah has side ties.
I wonder how many other people have been wrongly sent the wrong boot. Service rep had me on hold for awhile then came back and wanted me to send my box and boots back, even though they are the boots I wanted. She claimed Quality control needs to see the labeling mishap. Ok not sending anything until I receive the right boot (again). I recalled do to online the boots are also called by different names then the catalog items, of course this rep knows nothing either. Places me on 15 minute hold comes back and states the catalog mistaken both boots and switched the names. The store also has them called the names per catalog. The sales rep goes from clueless to all knowing after I point out the mistake.

Like many other posters here, I've unfortunately had an awful experience with the customer service department, particularly in the beauty section. I purchased an item and then noticed it was way cheaper at another store, so I looked at their price matching policy that's posted online, and that made it seem like they would be able to price match. However, upon contacting them, tongue gave me different information than what's publicly posted online, they're going off of a completely different policy than what customers see, which isn't fair. I've asked several times to see in writing what they're telling me, since I want to make sure that they're providing me legitimate information, it seems like they're just lying so they don't have to pay the difference.
Every time I ask to see proof, that question is completely avoided. I'm not sure how many times I'll have to ask before I finally get someone that understands English and is able to actually read and respond to that request. I had a great experience with the customer service department 2 years ago, which is why I'm so disappointed now, seems like it's the polar opposite of what servicing the customer should be. I actually full time in Customer Service myself, so I know how hard it can be sometimes, however I've never in my life encountered such rude, uncaring, and non-willing to help people. I wish I could rate 0 stars instead, since they don't even deserve one. Hiding information from the customers is very bad business practice. I will be taking all future purchases elsewhere, and will be regularly telling people to not shop at Nordstrom.

Nordstrom is one or shall I say was one of my favorite stores up until recently. Lately they've been making a ton of mistakes on my order. A few weeks ago something wasn't in a box that I ordered. And a few weeks before that I kept ordering a cross body bag and a different bag kept arriving. Turns out they had the wrong picture posted. They didn't do anything for all of that inconvenience. Today they sent me the wrong item. I called customer service because I was wondering how am I suppose to return a dress that I don't have a receipt for because they gave me something else. The unhelpful person on the phone put notes on the account and said when I go to return the dress they will see that he wrote a note. He didn't even offer to help me get the dress that I actually ordered. If I wanted to get JC Penney customer service I would shop at JC Penney.

Nordstrom used to be the best in the business when it comes to customer service, but over the last few years things have been going south at my once - favorite store. I recently had a package go missing -- a box that was on record as delivered by UPS. I assume that it was taken from my front gate. I got the shipment replaced (minus the generous gift-with-purchase that was the reason I originally placed the order... which didn't seem right to me), but as punishment for asking I had to endure getting chastised and almost threatened in an email from the Nordstrom department that handles lost and stolen merchandise. I really got slapped around. The writer toted up all of the lost packages I have ever reported (I have had the same Nordstrom account for 28 years, and have lived in my current home for 20 years), and assigned a dollar value to them. She then strongly suggested that I request all future deliveries to be signature required.
The clear implication of her threatening words was that I must be scamming the store. Really? That's how you treat a customer of almost 30 years? I know that a few years ago Nordstrom was victimized by a criminal ring running a scam involving merchandise ordered through a cash-back portal, which was returned to Nordstrom after buyers got the cash-back payments. I think that there was some false reporting of lost goods in that criminal case, as well. I assume that's why Nordstrom no longer does cash-back through Ebates.
But should your response to being duped be to treat all customers as suspicious? No. I was so annoyed after that email that I immediately returned several purchases to Nordstrom. Adding to my frustration with the store is their rapid decline in quality assurance. I have received too many items in shopworn condition, and clothing so carelessly packaged that it has to be cleaned and pressed before wear.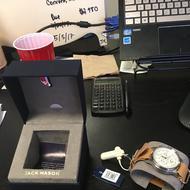 I purchased a watch and other items from Nordstrom; however, the watch shipped separately and arrived earlier than the other items. Upon opening the poorly packaged box, I noticed the security sensor was still attached to the watch band. The watch is useless with the sensor on it. I used the Nordstrom chat feature and was told that although they are very sorry for the inconvenience and understand that they "truly let (me) down", my only options were to ship the package back to them or go to a store to have it removed. Both of these options involve extra time and money. They are not reasonable solutions without compensation. When I asked for compensation (either a partial refund or future discount), they said they do not believe compensation would satisfy me. I'm not even sure what that means. Of course it would have satisfied me. It's literally the only thing that would have satisfied me.
What doesn't satisfy me is a company making an error, which made the product I paid for useless, and then asking me to take additional time and money to correct it for them without compensation. I am not a Nordstrom employee. I do not work for them. Why would I do this? I would have understood if I received this terrible response from a newly-trained customer service rep (Jessica **), but I also received the same response from a manager (Tonya **). Nordstrom used to be the gold standard for customer service but those days are over. I have spent a significant amount of money at Nordstrom over my life but I will never shop there again.
How do I know I can trust these reviews about Nordstrom?
850,588 reviews on ConsumerAffairs are verified.
We require contact information to ensure our reviewers are real.
We use intelligent software that helps us maintain the integrity of reviews.
Our moderators read all reviews to verify quality and helpfulness.
For more information about reviews on ConsumerAffairs.com please visit our FAQ.

I had a gift card which was obtained because I had often shopped at a Nordstrom location in White Plains and sometimes would treat myself to a gift card that I could use on the online store. Please note from my experience that you should NEVER ask Nordstrom to pay you back in-store credit with the idea of purchasing only through them. Just get everything back in cash or back on your credit card. With the Nordstrom gift card I went ahead and ordered a pair of shoes online. When they arrived I didn't like them and decided I would return them and use the store credit to get a handbag that I liked instead which would have required much more than was on the gift card, but was very much to my taste. I waited to purchase the handbag until the refund was reapplied to my card but after waiting and waiting the card remained empty.
Annoyed that I would have to take time out to contact Nordstrom about it to find out what was going on, I went on chat with them and was subsequently informed that they had shipped a new gift card to me. However I never received anything. This is when I found out they decided to automatically ship it to the BILLING ADDRESS rather than where you're supposed to ship things - The shipping address. I now understood why I never received it. The billing address they had on file was for an old company address on our company credit card which was no longer in use. We have since moved the company to another building, but even when our employees were there we still NEVER ONCE shipped anything to that address. It was just the billing address on the company card.
Why they would send anything to a billing address is beyond me - Especially since a gift card has no billing address attached to it. That's why I used the gift card and not the old credit card. So the representative informs me that they will send a new gift card to the place where companies are supposed to ship things - The shipping address. Great. I wait and still receive nothing. What's going on. I am annoyed that I once again have to take time out of my day to contact them. I am now told that the previous representative should have reached out to me but didn't and should have told me that apparently when Nordstrom messed up and sent the gift card to the old billing address, someone there accepted the delivery and used the card for themselves. Ok... what does that have to do with me? I mean you guys messed up and sent it to the wrong address.
Well, apparently Nordstrom doesn't care at all that they messed up and sent it to the old billing address rather than the shipping address. Nordstrom doesn't care at all that they never informed me of them sending it to that address. (They send you an email saying that "Your order is on the way" to inform you of your refund being delivered, but since this was NOT AN ORDER I MADE and was just a gift card they decided to send me I didn't realize this email was about a gift card being sent to me.) Nordstrom doesn't care at all that their negligence caused them to give my money to some stranger. Nordstrom doesn't care at all that they had already told me I would get the refund and then never informed me that they changed their mind about that completely. Despite all their negligences they still expected ME to pay the price and told me that they would not give me my refund back after all.
And the cherry on top of this egregious cake is that when I expressed my very understandable displeasure at this, the representative who went by "Chris **" not only did not apologize for how I had been treated throughout, but he actually had the audacity to say "I'm sorry you feel that way"... as if it wasn't their behavior that was the problem, but that my feelings on the matter were the problem. "Excuse me?" I responded.
Since we have a house in White Plains and an apartment in Manhattan I have shopped through Nordstrom - primarily via their White Plains store for over a decade and once in a while ordered things online when we wanted things shipped to Manhattan. I have spent well over 20K in their store over the years which anyone who looked at my handbags can attest to. And yet, for a measly $85 of a refund that is owed me and they refuse to hand back to me they have forever lost me as a customer. Even Macy's treats their customers with more respect than this. And by the looks of the faces of people I tell about my experience this it seems Nordstrom may have lost more than me as a customer. One thing's for sure - At the very least no one I know will ever seek out a Nordstrom gift card again.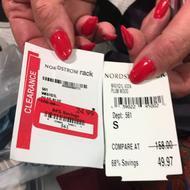 I normally go to the Nordstrom Rack in Westbury. This is the first time I shopped here. I found out that they have a lot in my size. I bought a shirt, tie and a socks. I was expecting that my trip to the cashier would be a breeze since I was the third person in line. It took 45 minutes for the whole payment process since there were only two cashiers. I noticed that I was overcharged on my shirt that I bought. I was expecting to pay $23.44 but my bill showed $ 49.47. I realized that if I have to go back and complain that I would have to get in line; and the line was getting longer every minute. Luckily, the cashier entertained my complaint. The shirt had two tags. She honored the higher tag price. Since I was so disappointed, I just returned all what I bought and vowed not to return to the same establishment ever again.

I am writing to you to express my extreme disappointment with the "Made To Measure" suit I was refunded today at the Cherry Hill, NJ store. Back in mid-February I was fitted for the suit and told it would be ready way before my wedding date of 5/20/17. After Nordstrom forgot to call to say it had arrived, I tried on the suit last Saturday, April 29th for the first time, nearly 12 weeks later. That day, I could barely get the pants over my legs and expressed my concern to both the sales staff, Sean, and tailor. After saying it would not be a problem, I went in today, 5/8 and the pants were once again way too tight. I am reaching out to you because this is unacceptable service and now I am scrambling to get a suit in less than 2 weeks for my wedding. I have been a long time customer @ Nordstrom, but with this experience I will never shop at Nordstrom again. For $2000.00 I expected much more from the service at Nordstrom.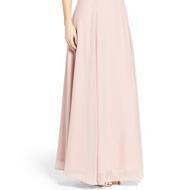 I ordered my prom dress on Nordstrom in mid March and it was supposedly sent through Borderfree. However, a month and a half later, it still didn't arrive. I was patient and gave them a lot of leeway but after a month, I sent them an email to complain and question the long wait time. On the Borderfree tracking, it said it wasn't shipped yet so Nordstrom explained to me about the package being lost. However, on the Canada Post tracking, it said it had already reached a city nearby and would only take a few more days. I was so angry because I wasted a whole month when I could've been looking for another dress if I was notified earlier. TO ADD, the dress had no more sizes available anymore. But, the associate helping me through email told me there was still a small available. This was false.
The next day, I checked the site again to double check the status of the sizes available. It said Medium was still available and still in stock so I ordered as fast as I could. Only to realize the next day that their website was "updating" and a mistake was made. Thus, my order wasn't processed and I couldn't get my dress. My dress will be restocked 2 weeks before my prom so it wouldn't be enough time to wait for the shipping and alter its necessary pieces. Currently, I'm still struggling to find the right dress that 1. fits under my limited budget (under $200) and 2. appeals to me. I sent them a long email regarding my frustration and how they're putting my graduation experience in jeopardy.
I demanded a compensation as I spent countless nights desperately trying to find prom dress online and many days searching extensively in stores, only to find the prices exceeding my budget. Not only did they not provide any compensation but wasted so much of my time during this whole process of canceling orders, reordering and checking for the stocks. I'm especially disappointed of Nordstrom because it's such a large company - shouldn't their customer service match that of their sales and popularity? With so many sales, shouldn't they at least give me a discount for a different dress?

I was real skeptical when reading other reviews but once I seen the clothing I had to give it a try! The clothes were really affordable! I ordered 2 dresses and the shipment came a day early. The packaging was well put and once I opened the package it was exactly what I ordered! And the dresses fit perfectly! I love the material and the dresses seems as though it seemed expensive and I had to get it that's not from a local store. I love the website and I'm definitely ordering again!

On April 1, 2017 I placed an order at Nordstrom online for spring bedding using my Citicard. By April 3, my phone (both land and cell), and internet were blowing up that fraud had been committed with my card at Nordstrom. Alarmed, I immediately contacted the Citicard Fraud line. But there was no fraud according to the Citicard representative, only Nordstrom's extremely weird accounting practices. Unlike most merchants, Nordstrom won't accept payment UNLESS the order is shipped. Until the entire order was shipped, Nordstrom backed-out the payments making CitiCard assume fraud was involved. Even though I told the credit card rep I made these purchases, because of Nordstrom a hold was placed on my Citicard, causing havoc with accounts like Netflix that were automatically paid off the card each month.
While both Nordstrom and Citicard are at fault here, Nordstrom's unbelievably stupid policy caused my FICO score to drop by 50 points. Together with that and having to spend time changing credit cards for such accounts, I am seriously considering suing Nordstrom. They are not too big to be held accountable for policies, especially credit ones, that have a negative effect. One thing is for certain, I will NEVER shop with them again. I don't even usually shop at Nordstrom, but after much research, they had what I wanted. Beware of Nordstrom credit card policies when shopping online at least. They caused unnecessary headaches and work because they have an accounting policy that doesn't even make sense!

I placed a large order online, used my Nordstrom Visa. The order was supposedly delivered no signature etc. to an apartment complex. I never received the package and Nordstrom denied a refund. They have NOT provided me with any guidance, information, explanation etc. The purchase was significant, I filed a police report. What do I do?

Placed an order last night. Nordstrom only confirmed two out of three items. The third item was still in my shopping cart. Complained the same night. Have been told I only have two hours to cancel order. Since the order was over $100 I should have been provided with free shipping. Sending only two items made it below the free shipping amount. This morning I wanted to order the third item they didn't ship, didn't really mind to pay extra shipping. Nordstrom accessed my account and took it off. Very shady practices.

I placed an order and then found that I had made a mistake. As it had only been a few hours since I had placed the order, I decided to cancel it. I contacted the customer service chat, and the person I talked to was very unhelpful. They claimed that after 2 hours a cancellation was impossible, and to not to have a supervisor when I asked to speak with one, and would not provide any employee id number or any other identifying information. I then called their customer service, and that representative was able to help me with the assistance of her supervisor, who sent in a cancellation request. I received a refund via Paypal within a few hours. The phone rep was helpful and pleasant to deal with, and I did get a refund quickly, but I felt their live chat service was very poor. In general their return/cancellation policy seems very restrictive and difficult to deal with.

Over the last several months, I have had countless items cancelled from orders because the item was "out of stock" only to see that the very same items show back up as available on their website to be sold again and again and again. It takes about 2 weeks to get a refund so they are keeping thousands of dollars of customers MONEY interest-free. By constantly holding money on items they keep selling that they are unable to fulfill. What does the customer get for their inconvenience? Not a damn thing. An email stating important information about your order. Someone needs to look into this shady practice.
THIS NEEDS TO STOP or something needs to be compensated for the store continuously selling items that they have no plans on shipping. Over the last week I have had over 50 ITEMS cancelled out of stock to see most of them relisted for sale again. I have written emails, I had one rep working with me ONLY to vanish... stop responding. Which tells me there is more going on. I am beginning to think this is intentional way to show inflated sales.

When I heard Nordstrom decided to remove Ivanka's line, I thought, 'how immature is that?' What is this thin-skinned business coming to? I can't believe you would remove a woman's line b/c her father is the president. You watch and see... other companies will place her line in their stores and her sales will not suffer, they will skyrocket. Unfortunately, there is a reaping and sowing principle at play here; Nordstrom will reap what they have sown. I personally won't be spending any of my dollars at your restaurant or store. I don't think I'll even set foot in your business anymore.

Went to this department in Roosevelt Field Store of Nordstrom to return shoes. That went well and was quick. Then needed help with new shoes. It was slow night. At least 5 young male sales people standing around talking but not willing to or asking to help. After complaint to register person, a young female clerk finally showed a willingness to help me out.

I ordered a pair of black hunter rain boots and upon opening the box noticed that there were scuffs on the sides of the boots which then prompted me to turn the boots over to find that the tread pattern had begun to disappear. YUCK! How do you send out used rain boots to customers? I am sadly disappointed with Nordstrom. While mistakes do happen the customer service rep. was apathetic and offered nothing to compensate me for being inconvenienced by Nordstrom's mishap. It's really such a shame that Nordstrom seems to be failing in both its ability to deliver products to customers and to have adequate customer service.

I am sick and tired of this political stunt coming into play where I shop most. Nordstrom refuses to sell Ivanka Trump's line of clothes for no reason. For they claim it was low sales. I doubt it because I buy her brand and love them. It is purely political and I am sick and tired of racism being reversed to ** young successful women. She does not deserve this treatment. Her quality product speaks for themselves. She has a great line of clothes. If it was a ** designer who was treated this way there would be protesting, shouting, and preventing people shopping in the store. This is disgraceful, un-American and plain racist. Remember RACISM works both ways. ** are being racially profiled such as Ivanka, young successful and **. Shame on Nordstrom. I will never step into their store.

I ordered some shoes on 12/29/16 and it took almost 3 weeks (?) 2 weeks to arrived compared to what's written on the website 3-5 days. I was so disappointed that they do not fit when it arrived, so I returned it 2 days later. Then, the nightmare begins. I waited for more than 3 weeks and still do not get my refunds. So, I call their customer service, someone put me on hold for 10 mins, then told me that it arrived 2 days ago and needs another 3-5 days to process the refund. This is absolutely unacceptable. Today is 2/8/2016.

I ordered a pair of Sorel Medina III Waterproof Boots online on February 3rd, 2017, for a total of $90.72 that had been taken out of my checking account that day. Today is February 8th, 2017 and I have not received the order or the credit for shipping of $8.32 that I was promised. I called and they told me the boots were now $45.00 and I could not get the price adjustment of $33.75 unless I returned the pair I originally ordered and buy the pair for $45.00. They do not have the color or size I need for $45.00 so they told me I could not get an adjustment even though I still do not have the boots. They said they are out for delivery so that is that. When I receive the boots order number ** I should return them to a store and try to get the same pair for $45.00. I will never order from this company again, the policy is an unethical way to make money.

I recently purchased some items from Nordstrom. The online experience was not great. It was difficult navigating their web page. It was disorganized and muddled. Once if finally found the items I made the purchase. Nordstrom was not able to meet the shipping date expectations. The order (a total of 4 items) were all shipped separately. The packaging was atrocious. The items were stuffed inside of bags and arrived wrinkled and unwearable. I purchased a pair of shoes that arrived with scuffs on the bottom and hard placed stickers that cannot be removed. This is not only a drag to have stickers showing on the bottom of an expensive shoe but it reduces the value right out of the BOX. I contacted Nordstrom. They did not even take the time to reply. Horrible and disgraceful. I will NEVER shop of Nordstrom! Terrible experience!

I just want people to be aware of my experience so they can know and make educated decisions about their business doings with this company. I went delinquent with my Nordstrom account for the first and only time last Oct/Nov by $42 by 30-45 days. It was an accident (human error) on my part. I got married and went on honeymoon at the end of Nov-Dec 2016. I missed payment and a couple phone calls regarding the delinquency. I had all the financial responsibility of making payments and a lot of payments going out during this time. Of course, once I found out about the delinquency on my credit report, I paid the bill and followed up with a phone call to Nordstrom. They were unwilling to remove the dispute on my credit report. In fact, they were okay with me closing my account with them and vowing never to shop at their stores or subsidiaries again.
Awfully petty for someone with EXCELLENT credit, who had paid the bill and followed up with a phone call to explain. There was no forgiveness. I accept my fault in the delinquency, however, why would you punish a loyal customer who is trying to make it right? I just want everyone to know that if you are late on a payment, they will turn it in to a credit agency. In my case, $42 (30-45 days late). This will have little bearing on my overall credit score which is impeccable except for this one instance, but I will make sure to spread the word. Don't business with this creditor!!!

I am a professional make-up artist as well as my son who mostly does Horror/Creature make-up. We buy lots of cosmetics and skin care to use on our models/clients. We purchased a few Clinique items from Nordstrom. Our model had a very bad allergic reaction so we had to return the items. When we went to return them the Clinique salesperson recommended since a few items we wanted to exchange it for were on-line it would be easier to go on-line, fill out the return form and use the pre-paid postage label, state the items we wanted to exchange them for and the reason for the return which was a pretty bad skin reaction.
On December 3rd, we confirmed that Nordstrom warehouse returns received the items. A couple of weeks go by and we don't hear anything from Nordstrom about the return. NO EMAIL, NO PHONE CALL, NOTHING!!! I had to contact them several times to find out what was going on with the return. First I was told it was lost in the warehouse then I was told they never received it. Finally I was told after almost a month that the items are being returned to me. This is the 29th of Dec. They received the return on the 3rd of Dec. I could have walked it there. Anyway! Nordstrom NEVER!! contacted me or notified me as to why the items were being returned. They were only used once on 1 model whose skin could not tolerate the products and this information was given with the return.
The problem with Nordstrom is that they put on these huge make-up events with salespeople on commission hounding you with the promise that if the products are not up to your satisfaction you can return them NO PROBLEM!! even without a receipt. This is a practice that Bloomingdale's, Macy's and other high end stores have in place just for situations like this and are usually happy to exchange it PLUS! most high end cosmetic brands welcome returns/exchanges with really no problems. They want your business and they stand behind the products. They rent a space in the stores so returns are given back to the company for credit.
Nordstrom does not do this and the salesgirls are very reluctant to return ANYTHING!! in the cosmetic dept. because it comes out of their commission. They are responsible for the return. This is extremely bad business and I am appalled that Nordstrom is so catty and rude about returns. This is why they are losing more and more customers to Macy's and other high end stores like Bloomingdale's - the customer service.

Ordered a coat for a Christmas gift on 12/17/16 with 3 day shipping. By my calculations that would mean it would arrive by 12/20 or 12/21. Of course I assumed it would be arriving no later than 12/24. Imagine my surprise when UPS tracking says it will be delivered on 12/27! Called Nordstrom. The rep indicated it was out of her control. Her suggestion: I call UPS! Or, I call NEW JERSEY where Nordstrom has a coat in stock and see if they will overnight it to me! Hello? Have you ever heard of customer service? So, in my utter frustration I call UPS. HA! Their answer was to blame Nordstrom.
I refused to call New Jersey and get on a wild goose chase. So I called Nordstrom back in hopes of getting a better rep on the phone. Which I did. He ordered another coat with 2 day delivery so it should get here. However. The problem is that when I went to see the tracking status this morning, there is none. This happened to me with the first coat. So, I again call Nordstrom. This time a rep says "Well, they are trying to ship so quickly, you may get the coat before the publish the tracking number." REALLY? So again there's no way for me to know if this coat is coming!
Because of the first coat issue of 10 days to arrive, I've lost a bit of trust. All the reps have indicated the coat comes directly from the vendor who seems to ship without tracking numbers up front. This is so insane. Do I have to go buy a 3rd coat just to make sure I have a gift? The other thing that really frosts me is that Amazon has NO PROBLEM WITH TRACKING NUMBERS! Maybe Nordstrom should get off their hoity toity you know what and look at the shipping/tracking model that Amazon uses! Nordstrom is wondering where all their business has gone? Get a clue.

Placed order on-line on Dec. 14. Nordstrom confirmed order. On Dec. 20, Nordstrom informed me that they were "cancelling" my order because they could not fulfill it. On Dec. 20 Nordstrom charged my account for the order they could not fulfill. As far as I am concerned this is fraudulent business practice. Accepting orders, waiting almost a week to inform the consumer that you cannot fulfill the order, and still charging for said order. Fraud. Complete fraud.

I have a complaint about Nordstrom's customer service at Americana in Glendale. Recently I purchased two dresses online and decided to keep the red dress and return the black one. When I wanted to return it, with tag and receipt they haven't accept my return. They deny my return because the tag is not attached on the dress, it means that I worn the dress which I did not. Now I have to keep same dresses in my closet because of the bad customer service. I do NOT purchase from Nordstrom anymore, they treat you as a liar. I was wondering when it will go out of business with their lousy customer service.

On November 18, 2016, I purchased a girl's dress. She wore the dress to her Christmas program at school and most of the front bodice tore out. Obviously, the seam wasn't sewn correctly. Since we live an hour away from the store, I called the store and was told that mailing it wasn't a good idea because they lose things among all their boxes. I'm not sure we will get to the store before the 90 day return policy expires, so apparently I'm stuck with the dress. I still have my receipt. May not shop at Rack again. Unhelpful and somewhat rude staff. Completely opposite of Nordstrom.

I am in the midst of a terrible experience with Nordstrom Rack. Do not order from them: (1) late with shipping; (2) unable to locate my order even though they say it was delivered. Now they say that it has an incorrect status code. How on earth would a customer be able to correct a status code? Customer service was rude and unhelpful, also told me to take care of the problem myself. When I asked to speak to supervisor, I was told three times that I needed to talk to the next level supervisor.

The Nordstrom website/ordering is not good. You order from them and they bill you immediately. Then they bill you again later as each item ships. Sometime after all of the items ship and after they have individually re-billed you again for each item they will credit back the original amount to clear-up the double-charge. The customer service dept at Nordstrom blames the banks but it has nothing to do with the banks and everything to do with their unethical process. If you use a debit card and there is a multi-item order shipping out of different fulfillment centers you will be charged twice and the money will be out of your account during that double-billing period.
It is only after they ship all the items and post it that your double-charge will be corrected. I recommend calling and complaining to them about this. It is a horrible practice and not one that is followed by the other online retailers. It is essentially improving their short term cash flow at the expense of their customer's bank accounts.

ConsumerAffairs Research Team
The ConsumerAffairs Research Team believes everyone deserves to make smart decisions. We aim to provide readers with the most up-to-date information available about today's consumer products and services.
Nordstrom, Inc. started as a small shoe store in Seattle in 1901. The company now has brick-and-mortar stores throughout the United States and Canada.
Selection: Consumers can find a wide variety of brands, styles and size options on the Nordstrom website. The website lists women's sizes 4.5 to 13 and has a "4 and smaller" category as well as a "14 and above" category.
Individualized returns: Nordstrom does not have an official return policy. Instead, the company works with individual customers to make sure they are satisfied.
Videos: The Nordstrom website includes informative videos to help customers make a selection or care for their shoe purchases. They have videos for fitting shoes and boots and for cleaning suede and leather shoes.
POP-IN: Each month, the Nordstrom site features a POP-IN shop with clothes, accessories and shoes from a special designer. Customers looking for unique pieces can watch for these special events.
Best for The Nordstrom website carries shoes for adults and children and is best for bust adults, professionals, fashion lovers and hard-to-fit individuals.
Nordstrom Company Profile
Company Name:

Nordstrom

Website:

http://shop.nordstrom.com/