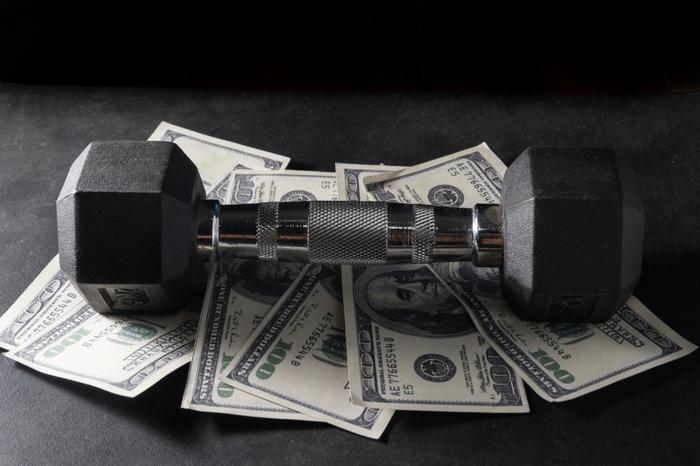 Millennials and Generation Z tend to be fitness and health enthusiasts, and they also seem to have a lot of credit card debt. Could those two facts be related?
They could, according to a new survey by CompareCards. The survey found 38 percent of millennials and 41 percent of Generation Z have had or are currently dealing with credit card debt due to fitness-related expenses.
Young people, who tend to be more active and in better shape than their older peers, are more likely to go into debt to stay that way. About 28 percent of all other age groups go into debt paying for gym memberships, exercise equipment, and expensive food they believe to be more healthy.
When it comes to going into debt on fitness, millennials and Generation Z spend an average of $124 per month, the survey shows. The most common expense is a gym membership, purchased by 76 percent of young people.
But 32 percent of this age group also pulls out the plastic to purchase workout attire, 22 percent purchase exercise equipment, and 22 percent subscribe to a mobile fitness app. 
Subscriptions
Subscriptions can be small expenses that add up when there are a lot of them, and the CompareCards survey suggests younger consumers not only have fitness subscriptions, but diet subscriptions too.
Forty-three percent of younger consumers say they spend extra money each month on diet and nutrition, either for services of different kinds of food. Sixteen percent of millennials and 14 percent of Generation Z pay for a nutritionist. Eighteen percent of millennials and 13 percent of Generation Z pay for cleanses, while 14 percent of both generations purchase personalized meal plans.
"What's more, of the 28 percent of survey respondents who said they're currently dieting, 45 percent said their grocery spending has increased, too," the authors write.
Social media pressure
What's behind this hyper-focus on health and fitness? The survey suggests it could be a new way young consumers seek status.
More than 25 percent of Generation Z and 17 percent of millennials admit they are driven by social media influencers to spend money on fitness and nutrition. Across all ages, that number is 13 percent.
While preserving your health will pay dividends in the long-run, the experts at CompareCards suggest going into debt to do so can be detrimental to your financial health.
One in four Americans has at least one subscription-based fitness or diet expense. That number jumps to two in five among Generation Z and slightly over one in three for millennials.