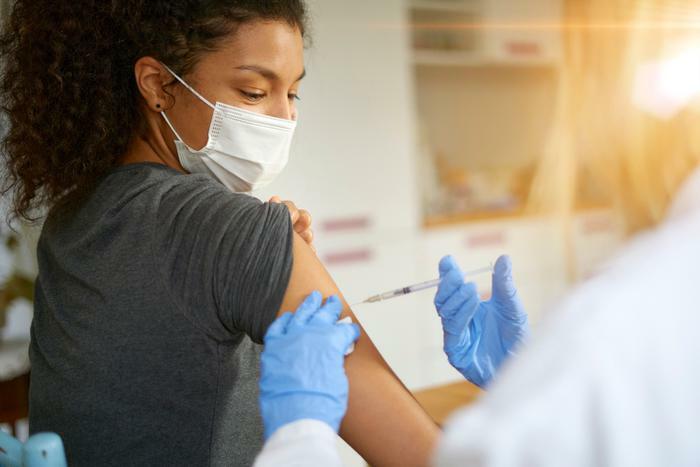 A new study conducted by researchers from the University of California at San Diego explored how COVID-19 lockdowns have impacted women's mental health around the world. 
According to their findings, women in developing countries had a higher risk of struggling with anxiety and depression following long periods of time at home during lockdowns. 
"We wanted to know the impact lockdown policies have on women in lower-income countries where there may be limited social safety nets to absorb these shocks," said researcher Gaurav Khanna. "As we found in our study, the consequences of lockdown policies are exacerbated for women. We hope policymakers in developing countries and beyond know what the implications are for these policies, especially for those in vulnerable positions because if there was another wave, communities could be faced with similar lockdowns." 
Global mental health risks
For the study, the researchers analyzed survey responses from over 1,500 households in northern India. Participants were surveyed about their mental health in the fall of 2019, and then again during a significant wave of the pandemic in August 2020. 
The researchers learned that women's mental health took a hit after spending extended time at home during COVID-19 lockdown hours. The survey responses showed that women were more than 70% more likely to experience exhaustion, 44% more likely to experience anxiety, and 38% more likely to experience depression. 
"Not having access to work and socialization outside the home can be very detrimental for women's mental health in developing countries," said Khanna. 
Impact on income
The researchers explained that many of the women also struggled with losing income, which affected both their mental health and their food intake. Nearly 25% of the survey respondents reported experiencing food shortages and skipping meals as a result of fewer work opportunities during the COVID-19 lockdowns. 
The team hopes these findings prompt policymakers to make changes that can benefit women long-term. 
"When kids are not in school, or daycare, the burden usually falls on women because of traditional gender roles with child care," said Khanna. "Policymakers should be cognizant of the fact that women are going to be impacted differently by these policies."