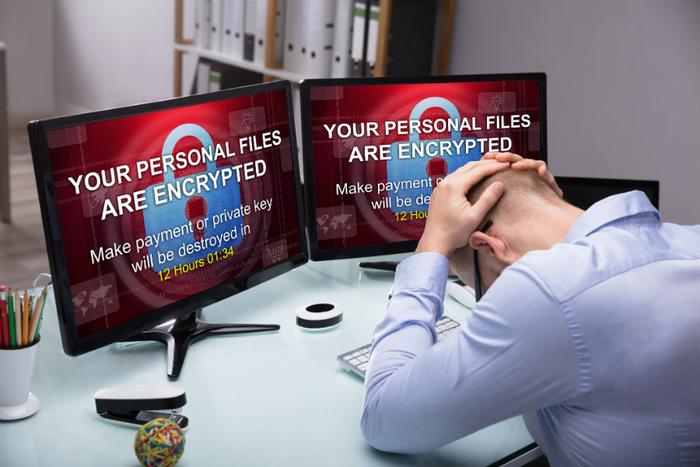 Staffers at the nonprofit PGA of America are locked out of their own computer servers and unable to access critical files that they were planning to use for the upcoming Ryder Cup in France, GolfWeek is reporting.
On Tuesday morning, staffers received a message on their computers and were unable to access their own files. "Your network has been penetrated. All files on each host in the network have been encrypted with a strong algorithm," the message read.
The files, which include promotional banners, logos, and signage, will be destroyed if employees attempt to go around the hackers to get them back, the message warned.
Instead, the hackers have invited employees to use a decryption software that they claim has been made "exclusively" for PGA. That, of course, will cost money.
The message also includes a Bitcoin wallet number but no specific amount requested. Officials told GolfWeek that they have no intention of paying the ransom. The magazine reports that many of the files were created over a year ago and "cannot be easily replicated."
Hacks tied to demands for a ransom paid in cryptocurrency have become increasingly common, affecting random people whose data had been stolen in previous hacks or the city of Atlanta, to name a few instances.
PGA of America is a nonprofit that is separate entity from PGA tours. In addition to the Ryder Cup, it also operates events that include the PGA Championship.
Healthcare
As medical records move online, it's becoming clear that healthcare workers are in over their heads when it comes to data security. According to industry publications, hospitals and clinics have been suffering a record number of data breaches this year.
From April to June, the industry reported 142 data breach incidents affecting 3.14 million patient records. The figures are "nearly three times the number reported in the first part of the year," Health IT News is reporting.
In July, another 860,000 patient records were compromised, according to an analysis of government data conducted by Healthcare Analytics News.
The attacks come following a report last year which found that 70 percent of healthcare workers lack cybersecurity awareness.
WhatsApp
The messaging app that has taken off with world travelers, people who work in tourism, or others who want a data-free method to contact overseas numbers could get users in major trouble.
Security researchers say that they have have warned WhatsApp about a flaw they discovered in the site that allows attackers to impersonate users and alter their text messages. The attackers can do so by taking advantage of the "quote" feature used in group chats.
"We believe these vulnerabilities to be of the utmost importance and require attention," Checkpoint Research said. WhatsApp has not made clear whether it is working to fix the flaw.
"We encourage you to think before sharing messages that were forwarded," the company said in a blogpost. "As a reminder, you can report spam or block a contact in one tap and can always reach out to WhatsApp directly for help."
Airplanes
A security researcher says that he was able to use weaknesses in satellite equipment to hack commercial aircraft. Ruben Santamarta recently told Forbes that he was able to view the workings of hundreds of passenger and commercial aircraft and says he is the first person make the discovery.
Vulnerable airlines included Southwest, which says it already fixed the issue in December after being notified by a government agency. Other airlines that were named by Santamarta either didn't respond or claimed that they had also already fixed the issue as well, Forbes reports.