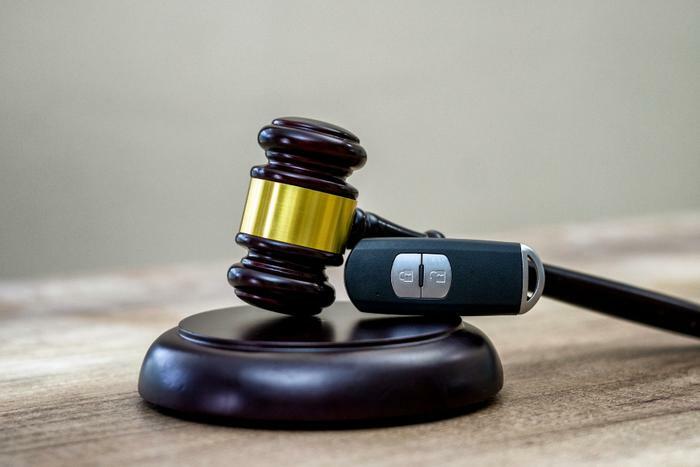 Texas Attorney General Ken Paxton has filed a deceptive trade practices lawsuit against the online used vehicle dealer Vroom Automotive, which saw sales grow rapidly during the pandemic.
In filing the lawsuit, Paxton noted that consumers have filed over 5,000 complaints since 2018 with both the Better Business Bureau (BBB) and the Office of the Texas Attorney General against Vroom and Texas Direct Auto, which Vroom owns.
In a statement, the BBB said it noticed an increase in complaints starting in January 2020 that focused on two areas. Some consumers reported that the cars they received via delivery were not the same vehicles pictured online, or that they were dirty or damaged.
"Consumers also stated they were having customer service and communication issues when trying to reach out to the company to address their concerns," the BBB said. The organization added that consumers have also reportedly not received paperwork to get their cars registered, faced delayed deliveries for vehicles, and had issues concerning trade-ins.
Unhappy consumers air concerns
Similar reports have been posted at ConsumerAffairs, especially in recent months. Mary, of Davis, Calif., wrote in mid-April that she bought a Lexus in November and has waited five months for the car to be registered.
"Five months after buying my car and three months after the temporary registration expired and I still have no idea if they will ever register my car and no way to find out," Mary wrote.
Todd, of Aurora, Colo., describes the process of purchasing a vehicle from Vroom as "a headache." He's waited even longer than Mary to get his license plates.
"Now six months later and we still do not have our plates," he wrote in a ConsumerAffairs review. "When I call to inquire why, they say they need to log a ticket and send me an email. The email they send is a no reply email."
To be fair, not all of Vroom's ConsumerAffairs reviews are negative. Some consumers report a good experience, though many of the positive reviews are about the experience of selling a car to Vroom.
Rapid growth may contribute to issues
Auto industry analyst Cliff Banks, the publisher of TheBanksReport.com, says Vroom and its competitor Carvana are the only dealers that appear to be producing complaints about delays in titling.
"We're not seeing any issue with new car dealers or even large used chains such as Carmax, Echo Park, or Driveway.com," Banks told ConsumerAffairs. "I think it's due to them both (Vroom and Carvana) trying to grow quickly and not having the processes in place as they enter new markets to adequately provide the services required in a vehicle transaction." 
ConsumerAffairs reached out to Vroom for comment, but the company did not immediately reply to our request. In its last annual earnings report, Vroom told investors that it has encountered "operational challenges" due to its rapid growth.
"During the past six months there has been an increase in customer complaints, leading to an increase in such regulatory inquiries," the report said. "We endeavor to promptly respond to any such inquiries and cooperate with our regulators."
What to do
For customers dealing with these issues, the only recourse may be to submit a report about their experience. On forums where customers have aired their frustrations, many later amended their submission to say the issue had been resolved. It seems someone at the company is monitoring the reviews and responding.
It may also pay to file a complaint with the state attorney general's office. WAVE-TV in Louisville recently reported that the Kentucky Attorney General's office helped two Vroom customers resolve their issues.