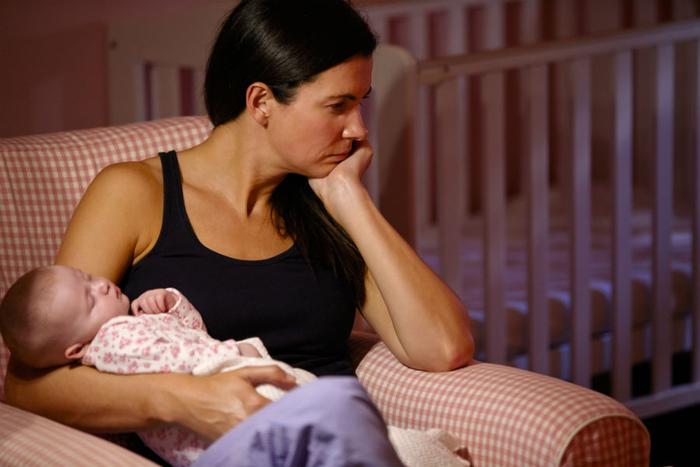 Though many expectant mothers are warned about the risks associated with postpartum depression, a new study has found that depression symptoms could start earlier than many may have realized. 
According to researchers from Imperial College London, severe morning sickness, which is medically referred to as hyperemesis gravidarum (HG), could increase the likelihood of depression both during and after pregnancy.
"Our study shows that women with HG are around eight times more likely to suffer antenatal depression and four times more likely to have postnatal depression," said researcher Dr. Nicola Mitchell-Jones. "Some women in the study even had thoughts of self-harm whilst suffering HG. These figures are shocking and should be reflected in the treatment women receive. We need to do much more than simply treat the physical symptoms of HG; assessment for mental health support should also be routine for any woman with the condition." 
Link between physical and mental symptoms
The researchers evaluated the mental health of 214 women in their first trimester of pregnancy, half of whom had been hospitalized for severe morning sickness.
The team found that severe morning sickness took a toll on the participants' mental health. Nearly 50 percent of those who had been hospitalized for morning sickness experienced depression during pregnancy, and nearly 30 percent struggled with postpartum depression. Conversely, less than 10 percent of the women without morning sickness ever experienced depression-related symptoms, either during or after pregnancy. 
The study revealed that severe morning sickness affected the women in their day-to-day lives. Half of those who received medical care for the condition were forced to take extended periods of time off of work, which can put an even greater strain on mental health and relationships. 
The researchers hope that these findings can help change the way women with morning sickness are treated by their health care providers. Though morning sickness is a troubling physical condition, this study shows just how much of a burden it can be on women's mental health. 
"Many women can't afford that amount of time off work or are stay-at-home mums with young children to care for," said Dr. Mitchell-Jones. "Too often their partners, relatives, or work colleagues are not providing the support they need because they fail to understand the severity of what these women are going through. We need to educate them, as well as health care professionals."