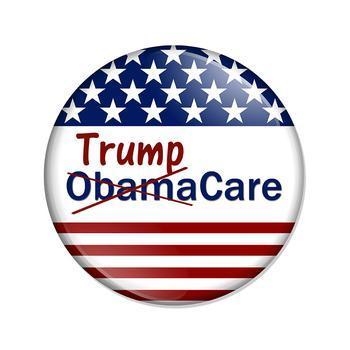 The U.S. Senate's second attempt at legislation to repeal and replace the Affordable Care Act (ACA) may not have any brighter prospects than the first measure.
Two GOP senators have already said they will vote against it, meaning Republican backers have no wiggle room at this point. Meanwhile, groups that have a stake in the outcome continue to line up against it.
AARP Executive Vice President Nancy LeaMond says the second bill is nearly the same as the first when it comes imposing what she called an "age tax" on older consumers.
"We urge the Senate to vote 'no' and start from scratch on a new health bill that lowers costs and maintains vital protections and coverage that millions of Americans count on," LeaMond said in a statement.
Medicaid cuts
LeaMond also blasted the bill for what she termed drastic Medicaid cuts. She said those cuts would put 17.4 million poor seniors and people with disabilities, at risk of losing health coverage.
The American Psychological Association (APA) called the second healthcare bill worse than the first. The group said the second draft of the bill creates a two-tiered system with policies that don't provide mental health and substance abuse treatment.
"This bill will not only irreparably damage Medicaid, like the first version, but it will also fracture the private insurance market," said APA President Antonio E. Puente. "We urge the Senate to reject this measure and instead focus on making improvements to the Affordable Care Act to strengthen the state health insurance exchanges and cover more people."
Numbers crunchers
Actuaries, the people in the insurance industry who evaluate the likelihood of future events, are also finding fault with the legislation. The American Academy of Actuaries has sent a letter to Congress and the nation's governors, pointing out what they see as flaws.
"With legislation of this scope affecting millions of people and highly complex markets, assuring stable and sustainable markets is no simple feat," said Academy Senior Health Fellow Cori Uccello. "We provided a nonpartisan, actuarial examination of the BCRA component-by-component, and drew lawmakers' attention to critical issues."
Blue Cross Blue Shield of Massachusetts has also come out against the measure, with CEO Andrew Dreyfus expressing the concern that it would result in the loss of coverage for millions of Americans.
Dreyfus also criticized the proposed legislation for creating what he said would be a "new divide between those who are seriously ill and those who are healthy."
The Senate's vote on the measure has been delayed, due to the illness of Sen. John McCain (R-Ariz.). Republican moderates who are on the fence has also said they are waiting for a report from the Congressional Budget Office (CBO), expected this week, which will detail the expected impact of the legislation.