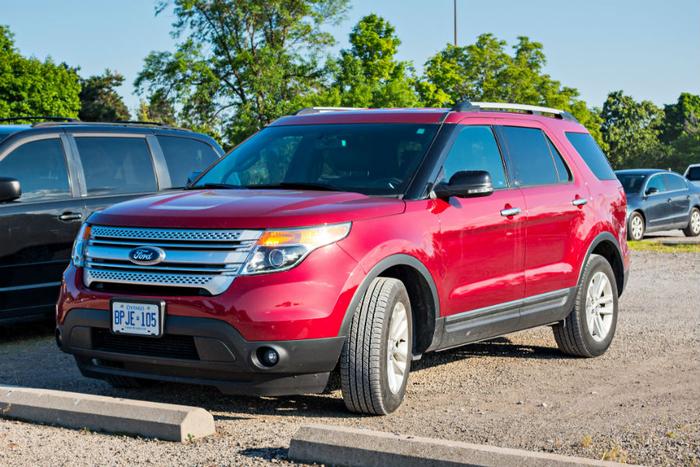 Echoing similar concerns from 2017, the Center for Auto Safety has once again asked Ford Motor Company CEO Jim Hackett to recall 1.3 million 2011-2017 Ford Explorers.
The consumer safety group says owners continue to complain of carbon monoxide leakage into the vehicles' interior. It says in the year and a half since the National Highway Traffic Safety Administration (NHTSA) opened an investigation, complaints to the federal agency have risen 900 percent.
The safety group says NHTSA has received at least 1,381 complaints from Ford drivers and passengers who have claimed they were exposed to carbon monoxide, a byproduct of gasoline exhaust.
Ford says cars are safe
Despite these complaints, Ford remains adamant that its vehicles are safe.
"Ford's investigation and extensive testing has not found carbon monoxide levels that exceed what people are exposed to every day," the company said in a statement to the Detroit News.
Ford announced a service campaign three months ago to reduce the chances of fumes entering the cabin. The company says consumers who have concerns should take their vehicles to a Ford dealer for a free inspection and repair.
'4.6 percent contamination level'
Steve, a reader from Raleigh, N.C., says he purchased a 2015 Explorer last July and almost immediately began showing signs of carbon monoxide exposure. Two weeks later he went to see his doctor.
"To be fair, I suggested three options," Steve wrote in a ConsumerAffairs post. "Exposure to mold because I have been doing renovations in my house; tick borne diseases because I do volunteer construction outdoors once a week; and Carbon Monoxide poisoning due to my Explorer. The hospital did the blood test and confirmed a 4.6 percent contamination level of Carbon Monoxide."
The Centers for Disease Control and Prevention (CDC) attributes 400 deaths a year to carbon monoxide poisoning. The agency says the gas is particularly dangerous because it is odorless and its symptoms -- loss of consciousness, nausea, headaches, or light headedness -- are a lot like flu symptoms.
According to the Center for Auto Safety, NHTSA has focused its attention on the possibility of cracked exhaust manifolds as the source of the carbon monoxide. But the group said Ford has focused its attention on less expensive treatments, such as reapplying weather sealant and reprogramming the climate control.