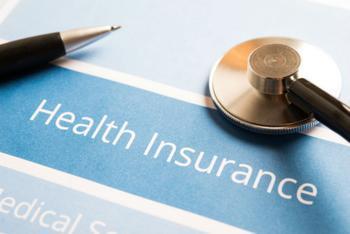 House and Senate lawmakers took the first step last week toward repeal of the Affordable Care Act (ACA), better known as Obamacare.
While there is no doubt of a major fight ahead over what happens next, researchers from the Brown School and Olin Business School at Washington University in St. Louis have given lawmakers something to think about.
They have published a study that shows households covered by Obamacare are more likely to pay their rent or mortgage payments on time than households that don't have health insurance.
The researchers reached their conclusion after looking at administrative tax data from about 5,000 low to middle income tax filers who live in one of the 18 states that did not expand Medicaid during the most recent tax seasons.
Unintended welfare benefits
Study co-author Radhakrishnan Gopalan, associate professor of finance at Olin, says the findings highlight some of the unintended welfare benefits from having health insurance.
"Mortgage delinquencies can be very costly, not only for the household but also for the local community," she said. "These benefits should be kept in mind when drafting a law to replace the ACA."
Lead author Emily Gallagher, postdoctoral research associate at the Center for Social Development and at Olin, says it appears families with health insurance aren't hit with huge, unexpected medical bills. Therefore, she says, their finances are more stable, and as a result they have more money available to meet housing expenses.
Gallagher says she's concerned about an estimated 2.6 million consumers in the U.S. who remain in what she calls "insurance limbo." They earn too much money to qualify for Medicaid but not enough to get subsidies to pay for private health insurance through the ACA healthcare exchanges.
Substantial opportunity
"Put together, our findings spotlight a substantial opportunity to improve the financial stability of these households through assisted enrollment in the ACA's health insurance programs," she said.
The takeaway, she says, is that in just three years expanded health insurance coverage for consumers in the low to middle income range has reduced the likelihood of rent or mortgage hardship.
Meanwhile, President-elect Donald Trump told The Washington Post over the weekend that he's putting the finishing touches on his own healthcare plan to replace Obamacare. Without revealing any specifics, Trump said his plan would provide "healthcare for everyone."
Trump also renewed his criticism of pharmaceutical companies over drug prices. "They're politically protected, but not any more," Trump told The Post.