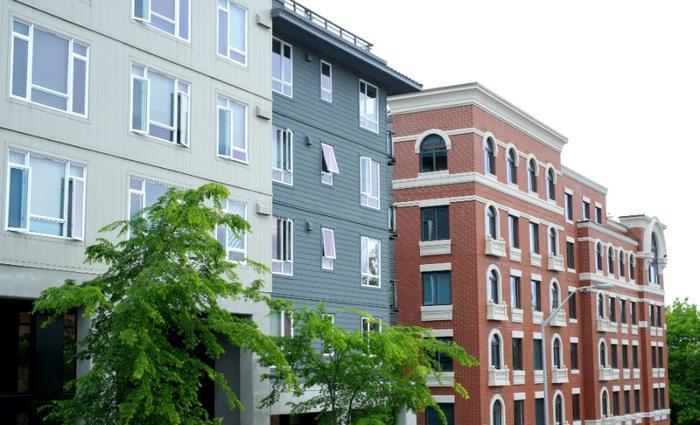 On Tuesday, the Oregon Legislature passed the nation's first statewide rent control policy. Senate Bill 608, which passed by a vote of 35-25, caps rent increases at 7 percent (plus inflation) annually and places new limits on landlords' ability to evict tenants.
Under the measure, landlords are prohibited from terminating month-to-month leases without cause after the first year of occupancy, and rent increases are limited to once per year. Landlords must also have a government-approved reason for evicting a tenant (such as failure to pay rent or violating a lease agreement) and must pay the tenant one month's rent in the event that eviction is necessary.
The measure would allow for some "landlord-based" eviction causes, such as a major renovation or the landlord moving into the unit. But before evicting the tenant for one of these reasons, the landlord would have to provide 90 days' notice and pay one month's rent to the tenant.
Landlords with fewer than five units are exempt from the bill, as are those with rental properties that are less than 15 years old.
Protecting renters
"This first-in-the-nation legislation will protect renters and ensure we have a fairer system for everyone," said Rep. Jennifer Williamson (D–Portland) after the measure passed.
In the runup to the measure's passage, Republicans argued that rent control will discourage investment in housing and add to the rental shortage.
"I am deeply concerned about the rent control bill that passed out of the house today," said Rep. Jack Zika, R-Redmond. "Studies have shown that rent control policies will reduce the quantity and quality of housing available."
Gov. Kate Brown, a Democrat -- who has voiced her support for the measure and said she will sign the legislation -- argued that there is "no single solution — not one entity, or one person — that can solve Oregon's housing crisis."
"This new legislation is one of many actions Oregon needs to take to address our housing crisis. While it will provide some immediate relief, we need to focus on building supply in order to address Oregon's housing challenges for the long term," Brown said in a statement.