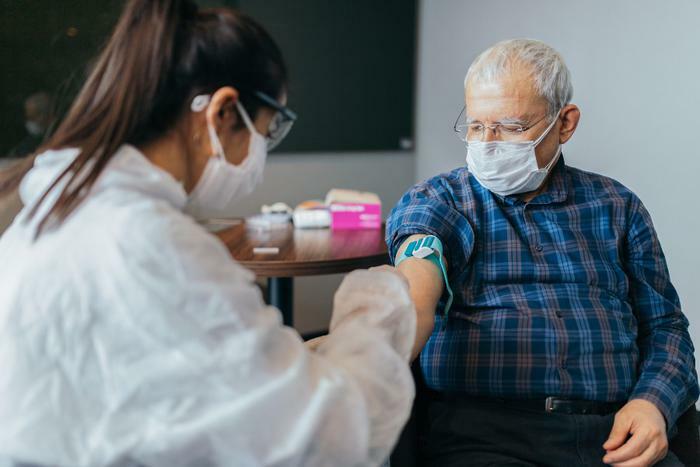 New federal data suggests that the coronavirus vaccination distribution program has led to a drop in COVID-19 cases in nursing homes. 
Nursing home residents were at a particularly high risk of catching COVID-19 due to age, underlying health conditions, and as a result of living in a building full of other people. Due to these risk factors, nursing home residents and staff were prioritized in the vaccine rollout. 
Now, data is reflecting a downward trend in nursing home coronavirus cases that seems to align with the administration of vaccines. The U.S. recorded 17,584 cases in nursing homes during the week ending January 17, according to The New York Times. Four weeks earlier, more than 32,500 cases were reported.
Health experts said the decrease is partly reflective of an overall dip in new cases across the country, but the decrease in nursing home cases was especially pronounced. 
Promising decline
Nursing home coronavirus infections rise and fall in response to infection rates in the rest of the community, Dr. Ashish Jha, dean of the Brown University School of Public Health, told the Times. Jha said the fact that nursing home residents and staff were among the first to receive the vaccines suggests a connection between the shots and the drop in infections in these facilities.
"That combination really does make me think this is not just broad national patterns, but that vaccines probably are playing a role," Dr. Jha said. "I'm optimistic, this is good."
After more shots are administered in nursing homes and more data comes in, experts will be able to get a clearer picture of how the vaccine rollout is influencing infection trends. 
"Once that's in, then we should feel really confident that these declines will continue and we will not see a spike back up, even if we see one in the national picture," Jha said.