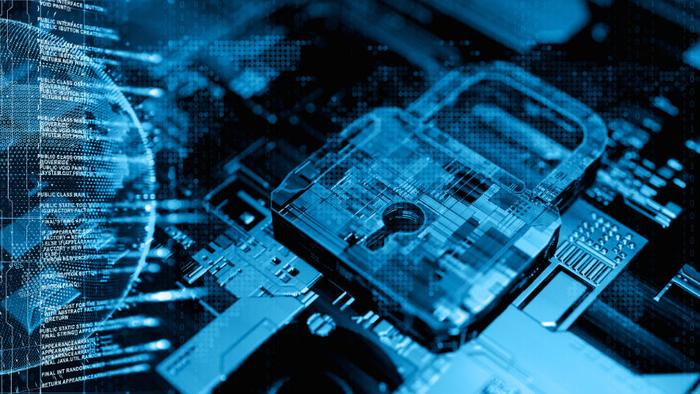 Cloudflare has released a free website performance and security tool called 1.1.1.1., billed as "the fastest, privacy-first consumer DNS service."
At a time when prying eyes seem to be popping up everywhere, hackers are having field days, and the net neutrality rules are being tossed aside by the Trump administration, having someone ride in on a white horse might just be the answer consumers were looking for.
Cloudflare plans to stake its reputation on the promise that 1.1.1.1.  will be "the internet's fastest, privacy-first consumer DNS service." The company vows to wipe clean all logs of DNS queries within 24 hours.
Making internet browsing more private
DNS stands for "Domain Name System" -- a system of computers that allow users to browse the internet by connecting Internet Protocol (IP) addresses to a website's server. In the simplest of terms, it's what gets an internet user to the site they want to go to.
"Cloudflare's business has never been built around tracking users or selling advertising. We don't see personal data as an asset; we see it as a toxic asset," wrote Matthew Prince, co-founder & CEO of Cloudflare.
"We began talking with browser manufacturers about what they would want from a DNS resolver. One word kept coming up: privacy. Beyond just a commitment not to use browsing data to help target ads, they wanted to make sure we would wipe all transaction logs within a week. That was an easy request. In fact, we knew we could go much further. We committed to never writing the querying IP addresses to disk and wiping all logs within 24 hours."
Unfortunately, the DNS servers also allow Internet Service Providers (ISP) to identify any site that's visited, which raises questions of privacy. In the wake of the criticism Facebook took over the misuse of its users' data and Equifax's hack last year, putting privacy back into the hands of the user might be a welcome relief.
An ISP typically takes care of the DNS for the end user, but the downside is that it gives the ISP a way to track and log every website you visit. Data like that, as the world found out in the Facebook data brouhaha, is worth money to data collectors that do deep dives on internet users' browsing histories. With 1.1.1.1. keeping that information out of the grasp of an ISP, it makes it that much harder to track and tally a web surfer's site visits.
Did someone say "fast" and "easy"?
DNSPerf analyzes the speeds of DNS providers worldwide. In its latest survey, Cloudflare's speed ranked first with a query speed of 13.06ms -- twice as fast as Verizon ROUTE, nearly four times faster than GoDaddy, and almost five times faster than Google Cloud.
Whether you're a novice or a geek, Cloudflare claims that setting up 1.1.1.1 takes two minutes and requires no technical skill or special software. All an interested Internet user needs to do is type 1.1.1.1 into their web browser to get started.
Who is Cloudflare and why do they want to help us?
Cloudflare claims to "run one of the world's largest networks, powering more than 10 trillion requests per month." The company's customer base is made up of everything from local blogs to international Fortune 500 companies. And in its attempt to raise venture capital, tech giants like Microsoft, Qualcomm, and Google have all stepped up to write a check.
Cloudflare's partner in 1.1.1.1. Is APNIC (Asia Pacific Network Information Centre, pronounced A-P-NIC), a not-for-profit, membership-based organization whose primary role is the distribution and management of internet protocols such as IP addresses. APNIC's members include ISPs, universities, telecommunication providers, and others in the Asia Pacific region's 56 economies, which include China, India, and Australia.
The marriage of Cloudflare and APNIC came out of a parallel desire to help build a better Internet. Cloudflare could provide the network and APNIC had the IP address (1.1.1.1).
"We talked to the APNIC team about how we wanted to create a privacy-first, extremely fast DNS system," commented Prince. "They thought it was a laudable goal. We offered Cloudflare's network to receive and study the garbage traffic in exchange for being able to offer a DNS resolver on the memorable IPs. And, with that, 1.1.1.1 was born."