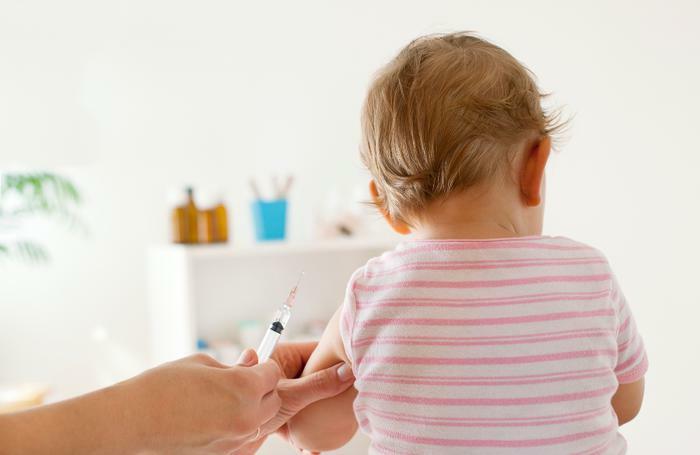 While a lot of attention is currently being paid to the COVID-19 vaccine, a new study conducted by researchers from the University of Virginia Health System evaluated infants' overall vaccination records. 
According to their findings, nearly 30% of infants aren't vaccinated for common childhood illnesses like measles, chickenpox, or polio. The team is particularly concerned about what this means for kids' general health and wellness because missing these crucial vaccines can leave them susceptible to serious illnesses. 
"These findings highlight that significant disparities still exist in protecting infants from preventable diseases in the United States," said researcher Rajesh Balkrishnan, Ph.D. 
Who's skipping vaccines?
The researchers analyzed data from the National Immunization Survey between 2009 and 2018. Parents reported on their infants' vaccination records when they were between 19 and 35 months old. 
Perhaps the most important takeaway from this study is that less than 73% of the infants involved in the study had received a full series of seven important vaccines by the time they were three. This includes vaccines for diphtheria, pertussis, tetanus, poliovirus, measles, mumps, rubella, hepatitis b, influenza b, chickenpox, and pneumococcal infections. 
"These findings are particularly important in the context of the current COVID pandemic," said Dr. Balkrishnan. "Particular attention needs to be paid to vulnerable populations in ensuring the availability and access to important life-saving vaccines." 
The team learned that several factors can impact the likelihood of parents completing all of their infants' vaccines, including mothers' education level, income level, and race. Infants born to mothers who didn't finish high school were nearly 30% less likely to be fully vaccinated. Similarly, those from low-socioeconomic backgrounds were nearly 40% less likely to complete the full panel of vaccines, and Black infants were less likely to be fully vaccinated than white or Hispanic infants. 
"The low seven-vaccine series rates in low-income families are disheartening, especially with federal programs such as Vaccine for Children, which provides coverage for their service," Dr. Balkrishnan said. 
How to protect children's health
The researchers hope that these findings emphasize how important it is for infants to be vaccinated. Their goal with this work is to highlight the assistance that's available to families in need to ensure that vaccines are available to their young kids. 
"Free vaccination coupled with no physician administration fees, linked with potential programs that are frequently accessed by low-income families, could be a potential solution to increase immunization rates," Dr. Balkrishnan said. "The role of health care professionals such as pharmacists could also be expanded to provide these services cost effectively."