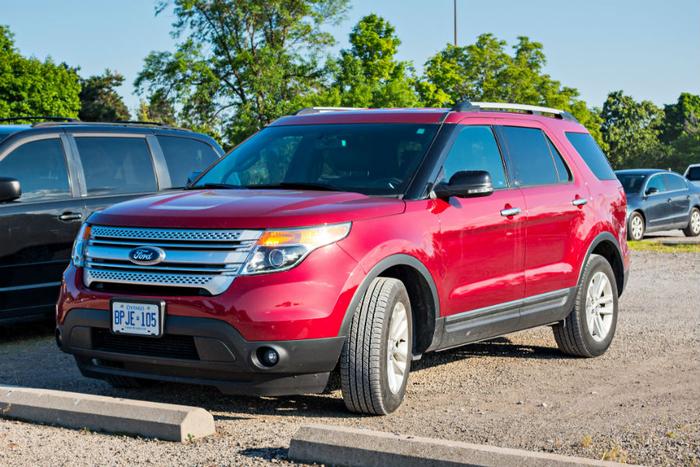 Ford Motor Company has never liked talking about the carbon monoxide leaks that some Explorer drivers suspect are invading the passenger cabin.
Explorer owners have reported dizziness, nausea, and other symptoms consistent with carbon monoxide poisoning.
"We haven't found carbon monoxide levels beyond what everybody is exposed to everyday," is all Ford spokesman Elizabeth Weigandt would say about the consumer issues in an interview last January.
Dangerous exhaust leaks
Whatever the exact amount of "what everybody is exposed to everyday" is, there's plenty of evidence that the carbon monoxide levels in Explorers went well above that.
At least 1,300 consumer reports to federal regulators describe potential exhaust leaks in the Ford Explorer cabin, according to a review by the Center for Auto Safety.
Ford's own driver's manual instructs consumers to "not drive your vehicle if you smell exhaust fumes," and Ford has previously warned dealerships that "some 2011-2015 Explorer vehicles may exhibit an exhaust odor in the vehicle."
What's more, Ford Explorers make up numerous police fleets across the country. Officers with three different police departments have been in crashes after passing out behind the wheel due to suspected carbon monoxide poisoning. And in a fourth case, the Austin Police Department said last year that five different police officers were hospitalized as a result of carbon monoxide poisoning from their cars.
When it came to the police cases, Ford agreed to fix the affected cars, though the brand insisted that it did not cause the defect. Ford blamed all of the carbon monoxide issues in police cars on modifications made to the vehicles.
As for the civilian cases, Ford did not have an explanation for the issues and has refused to issue a formal recall.
Last chance for free repairs
Still, Ford hasn't given up on civilian consumers entirely. As pressure built on Ford to issue a recall last year, the company instead countered with a more limited offer.
Ford last November announced a "a customer satisfaction program" that would provide free repairs to civilian Explorer drivers.
"Ford is aware that some 2011-2017 Explorer owners have concerns about exhaust or carbon monoxide," the company wrote in a public notice to consumers and dealers at the end of 2017.
"These vehicles are safe," Ford insisted in its customer service bulletin. "However, for our customers' peace of mind, Ford is offering this no charge service that reduces the potential for exhaust to enter the vehicle."
The program ran for just over a year and is now coming to an end. December 31, 2018 is the last day that consumers and get those free repairs.
Consumers are instructed to contact dealerships directly, though Ford also established a dedicated hotline for the issue at 1-888-260-5575.