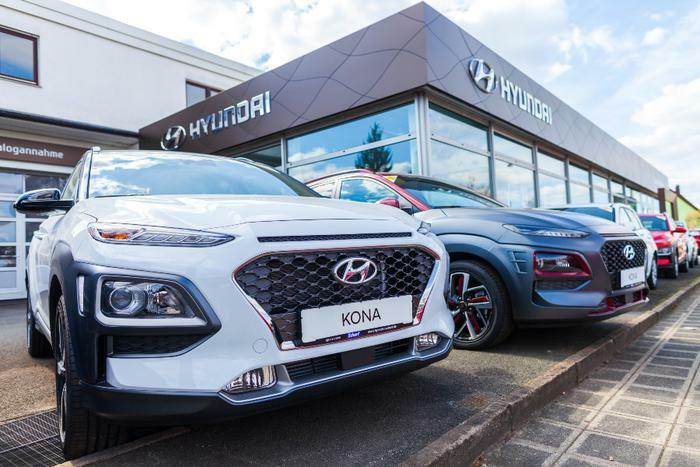 In the wake of more than a dozen battery-related fires, Hyundai has announced that it will replace the battery systems in around 82,000 Kona EVs. 
The cost of replacing the batteries will come to around $900 million, but the automaker said its focus is on mitigating the fire risk. In total, 15 fires have occurred in connection to the batteries -- 11 in South Korea, two in Canada, one in Finland, and one in Austria. 
"Our priority is to dispel potential risks against customer safety despite the low possibility of fires and high financial burden," Hyundai said in a statement. 
Hyundai's battery replacement initiative follows its recall of the Kona EV in South Korea and North America. After recalling the vehicles, Hyundai upgraded the Kona's battery management system to cap charging at 90 percent to prevent overcharging. However, one vehicle that had received the update recently caught fire in South Korea. 
Cause not yet determined
The batteries in question were manufactured by LG Chem, which said it's continuing to work with Korea's Transport Ministry to determine what is causing the fires. 
According to Reuters, LG Chem said in a statement that Hyundai "misapplied LG's suggestions for fast-charging logic in the battery management system" and said that adding the battery cell should not be seen as the direct cause of the fire risks. Hyundai hasn't commented on the cause of the fires.
Until a replacement battery system is installed, Hyundai urges Kona and Ioniq owners to limit battery charging to 90 percent of capacity.