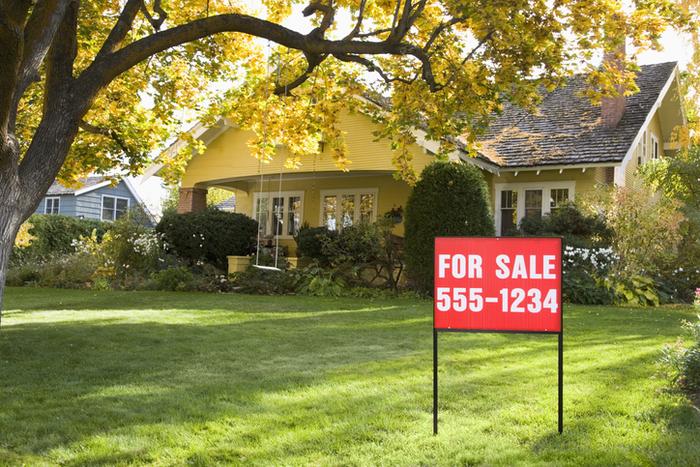 Home affordability improved slightly in November, according to the latest Zillow Market Report. The average rent also fell, bringing down the cost of shelter.
However, buying a home still remains a challenge. Even though prices have retreated from their record highs in some markets, they remain well above pre-pandemic prices.
Still, the improvement is welcome for people hoping to purchase a home. As previously reported, the average 30-year fixed-rate mortgage in November dropped from over 7% to around 6.5%. Zillow said that decline reduced the average cost of a mortgage by nearly 5%.
While home prices remain stubbornly high in some markets they are falling in others. Zillow put the value of the average home at $357,733, 0.2% less than in October and down 0.5% from June's peak.
Combined with the drop in mortgage rates, lower home prices brought down the average monthly house payment for the first time since July. Industry experts say it's unlikely there will be a big increase in affordability anytime soon but the latest trend, caused by a huge drop in demand, is a positive sign.
"The housing market entered a deep freeze this November as buyers paused their purchasing plans, likely till after New Year's in many cases," said Zillow's senior economist Jeff Tucker. "The two big questions are whether mortgage rates will continue to decline and whether that will be enough to bring buyers back in time for the spring selling season. In the meantime, those on the prowl for a house will benefit from motivated sellers, unusual bargains and a welcome lack of competition."
Expensive markets saw the biggest declines
Of course, all real estate is local. While the national drop in average home values has been small, the nation's most expensive markets, and those seeing the biggest increases during the pandemic, have experienced the steepest decline in home value.
The average home price is down 10.6% in San Jose, Calif.; 10.4% in Austin; 9.5%  in San Francisco; and 8.1% in Phoenix.
The positive trend in real estate also extended to the rental market last month. Average rents fell 0.4% from October to November, the largest one-month decline in the seven-year history of the Zillow Observed Rent Index. 
After peaking during the summer, average rents fell 0.1% in October. Zillow says that decisively closes the door on a period of nearly two years of above-average monthly rent increases that began in the first year of the pandemic.