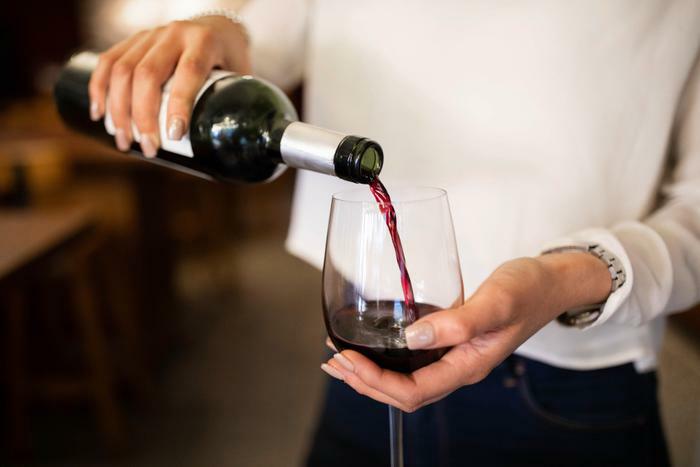 Since the early days of the COVID-19 pandemic, several studies have highlighted the increase in consumers' drinking habits.
Now, a new study conducted by researchers from the University of Arizona has found that the pandemic has prompted many consumers to use alcohol in harmful ways.
"Being under lockdown during a worldwide pandemic has been hard on everyone, and many people are relying on greater quantities of alcohol to ease their distress," said researcher William Killgore, PhD. "We found that younger people were the most susceptible to increased alcohol use during the pandemic, which could set them on the dangerous path toward long-term alcohol dependence."  
Harmful alcohol habits
To gauge how consumers were using alcohol during the pandemic, the researchers surveyed nearly 6,000 adults from all 50 states every month between April and September. A portion of the participants also answered a survey each month -- the Alcohol Use Disorders Identification Test (AUDIT) -- to determine potentially harmful alcohol-related behaviors and alcohol dependence. 
As the study progressed each month, the participants reported higher levels of alcohol consumption, stronger alcohol dependence, and an increase in harmful behaviors linked to greater alcohol intake. Based on the AUDIT results, the researchers learned that more than 29 percent of the participants qualified as having probable alcohol dependence; when the study began in April, that figure was under 8 percent. At the start of the study, harmful alcohol use affected 21 percent of participants. By September, more than 40 percent of the participants were using alcohol in harmful ways. 
"Being cooped up with family for weeks and months without a break can be difficult, but when excess alcohol gets mixed in, it can be a recipe for increased aggressive behavior and domestic violence," said Dr. Killgore. "I worry about the effect on families and children." 
The researchers' worries align with other recent study findings, which have shown that both domestic violence reports and drunk driving accidents have increased since the start of the COVID-19 pandemic. 
While stay-at-home orders have placed consumers under a significant amount of stress, there are several negative health consequences linked with any level of alcohol consumption. That's why it's important that consumers find healthy ways to cope.